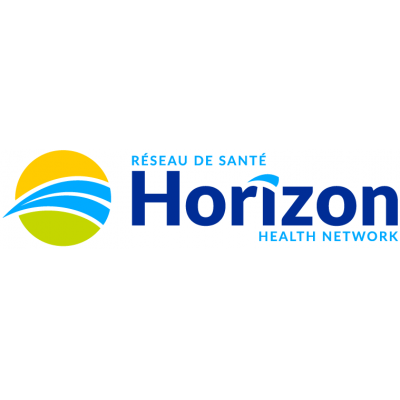 Clinical Coordinator Integrated Services (Permanent Full Time), Addiction & Mental Health - Integrated Services Delivery
Horizon Health - Moncton Zone
in Moncton, NB
Horizon Health Network is an equal opportunity employer.
COMPETITION #: 2018-35863 External 
BARGAINING UNIT: SHCP
ZONE: Moncton
DEPARTMENT: Addiction & Mental Health - Integrated Services Delivery
FACILITY: Addiction and Mental Health Services (Moncton)
POSTING TYPE: Permanent Full Time
JOB TITLE: Clinical Coordinator Integrated Services
CLASSIFICATION: Clinical Coordinator (CC01)
LANGUAGE: English Essential
HOURS OF WORK: Day, Subject to change due to operational requirements
SALARY: $34.0314 to $40.5831 per hour
JOB PURPOSE:
The Clinical Coordinator is responsible for the coordination of professional clinical work in the health care field. The Clinical Coordinator will provide clinical leadership and consultation to an inter-disciplinary, inter-departmental team, delivering services in the areas of mental health and/or addictions, in the Integrated Service Delivery program.
QUALIFICATIONS:
Bachelor's degree in a health care discipline from a recognized university
Five (5) years of progressive related experience in a combination of at least two (2) of the following three (3) areas: addictions; mental health; or clinical experience working with children and youth presenting behavioral/mental health difficulties. 
Demonstrated leadership ability is also required. 
Must be licensed and a member in good standing with the appropriate licensing body
Ability to attend work on a regular basis.
Ability to perform the duties of the position.
Good work record.
Written and spoken competence in English is required
KEY RESPONSIBILITIES:
Direct and monitor the provision of evidence-based clinical services, assigning clinical cases, ensuring integration and collaboration with all partners, and ensuring regular discussion of cases within the team. 
Ensure that services provided by professionals are consistent with the professional standards of practice and applicable policies and procedures. 
Participate in the planning, development and implementation of policies and procedures, as well as supporting the clinical process and ensuring the collaboration of relevant team members as assigned to each individual case. 
The Clinical Coordinator will perform clinical work according to professional standards. 
May be required to provide guidance, training and orientation to other staff, students and other health care professionals.
Other related duties assigned by the Manager.
COMPETENCIES:
Competencies identified by Horizon Health Network:
Coaching and Developing Others
Commitment and Engagement
Communication
Decision Making
Focus on Performance
Leadership
Planning and Prioritizing Work
Teamwork and Collaboration
Applications for this position must be submitted on-line by December 5, 2018
NOTE: There will be no further postings for this position should there be no fully qualified applicants. If you wish to be considered for this position and have most of the qualifications as posted and the registration or licensure where required, you are encouraged to apply at this time
Please quote Competition # 2018-35863-External. Horizon Health Network appreciates expressed interest, however, only candidates considered for an interview will be contacted. Human Resources Department, Horizon Health Network.