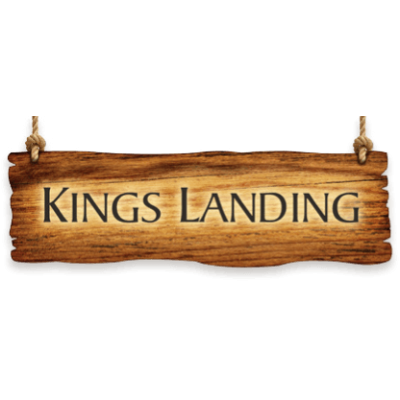 Director of Interpretation and Chief Curator
Kings Landing Corporation / Société de Kings Landing
in Fredericton, NB
Kings Landing Corporation
Director of Interpretation and Chief Curator
Kings Landing
Pay Band 6
4-year contract (renewable)
OPEN
Fredericton, NB
Kings Landing Corporation is seeking an individual to lead the Interpretation team as Director of Interpretation and Chief Curator, working in Fredericton, New Brunswick for a term of four years renewable.
Reporting to the Chief Executive Officer of Kings Landing Corporation, the successful candidate will be responsible for the historical integrity and presentation of all interpretation, all research; and all operations and activities related to visitor experience(s). This includes: Interpretation (village costumed interpreters), Museum and Exhibit Galleries and all related programs. In total, these lines of business represent $1.6 million dollars in budget and a staff compliment of 120 full-time and seasonal employees. This position is also the Museum's Chief Curator, responsible for the study and interpretation; and shall act as the authority on the historical information gained because of its' collection, Intellectual Property and, research agenda; and be the subject matter expert on the public history contained within the Corporation's mandate.
The duties and responsibilities include:
Overseeing the research, development, implementation and monitoring of an annual operational plan that encompasses 2 different units including: Interpretation and Museum and Exhibit Galleries;
Accountable and responsible for overseeing staffing, budget, operational scheduling, historical programming, entertainment, yearly to daily operational management and training;
Developing and managing divisional operations plan (strategies) to support and address the Corporation's vision and objectives;
Human Resources Management including all aspects of staffing, staff training and development, work plans and collective agreement administration;
Budget preparation and expenditure oversight;
Overseeing a team of branch managers and supervisors (2 in total) who are directly responsible for delivery on divisional strategic objectives;
Providing key input and advice in the development and support of the Corporation's strategic plan.
WORKING CONDITIONS:
Full time work centered at the Kings Landing Administration office, the New Brunswick Heritage Collection Center, Kings Landing site and exhibition areas where needed.
ESSENTIAL QUALIFICATIONS: A Master's degree in Public History, Social History, Material History or Cultural History with a specialty in Regional History/Museology of New Brunswick and five (5) years of related work experience including a minimum of two (2) years in program and operational management and supervision.
Written and spoken competence in English is required. Please state your language capability.
An equivalent combination of education, training and experience will be considered.
Applicants must clearly demonstrate the essential qualifications to be given further consideration. Please ensure that preferred language for assessment is identified on your resume.
ASSET QUALIFICATION: Preference may be given to candidates who possess:
a PhD in Public History, Social History, Material History or Cultural History with a specialty in Regional History / Museology of New Brunswick;
experience with a combination of tourism operations/product delivery, historical program delivery, event delivery, or farming operations or have previously received public management training;
Written and spoken competence in French.
Subject to the response of this competition, candidates may be required to demonstrate on their application the asset qualifications in addition to the essential qualification in order to be given further consideration.
BEHAVIOURAL COMPETENCIES: The successful candidate will possess the following behavioral competencies:
Client Service Orientation
Organizational Awareness
Team Leadership
Initiative
Effective Interactive Communication.
TECHNICAL COMPETENCIES: The successful candidate will possess the following technical competencies:
Human Resources Management
Counseling Skills
Planning and Organizing Skills.
Résumés should be in chronological order specifying education and employment in months and years including part-time and full-time employment.
Salary: $2,475- $3,294 bi-weekly
We encourage applicants to apply on-line, by email to thchumres@gnb.ca or by mail at the following address on or before December 14, 2018.
Department of Tourism, Heritage and Culture
Human Resource Services
Marysville Place, 4th floor
P.O. Box 6000, Fredericton, NB E3B 5H1
(506) 453-3115
We thank all those who apply however only those selected for further consideration will be contacted.