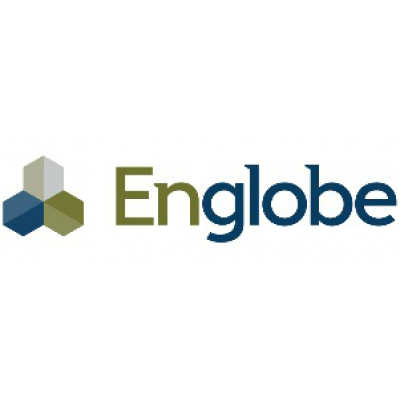 Industrial Hygienist
Englobe Corp.
in Dartmouth, NS
Englobe Corp. is growing their operationsthroughout Atlantic Canada and is searching for motivated, reliableprofessionals aiming to advance their career in the field of EnvironmentalEngineering and Consulting.
Established in 1961, Englobe is one of Canada'sleading environmental, geotechnical and materials consulting engineering firms.Operating out of 60 offices across Canada, we have a full-time staff of over1,800 employees nationwide, including nearly 200 in Atlantic Canada alone.
Our Dartmouth location has an immediateneed for an experienced Industrial Hygienist to lead and provide input to our industrialand occupational hygiene, air quality, sound level and noise exposure, and hazardousbuilding material projects. Reporting to our Environmental Engineering TeamLeader, you will manage, carry out, and participate in a variety of environmentalhazard related projects.
Representative Responsibilities

Representative responsibilities include,but are not limited to:
Plan, coordinate and/or conduct qualitativeand quantitative worker exposure assessments of chemical, physical, andbiological agents in a wide variety of sectors;
Provide recommendations and risk mitigationmeasures for work spaces;
Participate in hazardous building materialsprojects including inventories/surveys, management plans, abatementspecifications development, and abatement programs;
Provide effective technical support formembers of the team;
Project Management activities, includingproposal/budget preparation, client liaison, directing technical staff,providing quality review of technical deliverables to ensure that projects areset up and executed in full compliance with quality standards and regulations;and
Build and/or support client relationships,working in conjunction with senior leadership team;
Qualifications
University Degree in Industrial Hygiene,Occupational Health and Safety, or related disciplines such as EnvironmentalScience, Chemistry, or Biology;
Certification in Industrial or OccupationalHygiene (CIH or ROH);
7 to 10 years of experience in the field ofenvironmental consulting in Atlantic Canada;
Knowledge of health and safety managementsystems;
In depth knowledge of provincial andfederal occupational health and safety legislation;
Experience with the assessment andmonitoring of hygiene parameters in a variety of industrial and occupationalsettings, including air quality comfort, chemical, microbial and noiseparameters;
Experience with the assessment andmanagement hazardous building materials;
Working knowledge of industrial hygienepractices including maintenance and calibration of field equipment;
Experience working on federal projectsis considered a strong asset; and,
Superior communication skills, written andspoken.
Other
Willingness and ability to travelthroughout Atlantic Canada on an occasional basis;
Knowledge of the Canada Labour Code (CLC),Canada Occupational Health and Safety Regulations (COHSR), National JointCouncil Occupational Safety and Health Directives (NJC-OHS), and all otherrelevant occupational health legislation, standards, and guidelines; and,
Previous Government of Canada PersonnelSecurity Clearance (Reliability) or capacity to obtain such clearance.
Englobe Corp. adheres to employment equity and equal opportunity programs and encourages all women, visible minorities, Aboriginals and disabled persons to apply. Only selected candidates will be contacted.