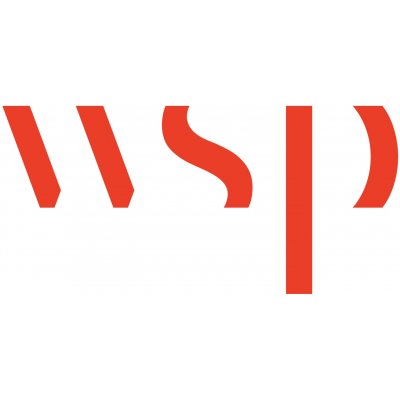 Senior Construction Supervisors, Structures
Description
GREATER TORONTO AREA
In Canada, more than 8,000 of our people foster innovation every day because we know that our future world will be vastly different from today. Our reach includes environmental remediation to urban planning, from engineering iconic buildings to designing sustainable transport networks, from finding new ways to extract essential resources to developing renewable power sources. Through our Future Ready initiative, we bring clarity and vision to some of Canada's most complex challenges and opportunities.
The excellence we bring to our work and to our workplace has been recognized far and wide. We're a Forbes Top Employer in Canada, one of the Corporate Knights' Top 100 Sustainable Companies in the World (and among the Top 10 in Canada), and we earned ReNew Canada's Platinum Elite Recognition through our participation in more than half of Canada's Top 100 Infrastructure Projects . In 2018, LinkedIn ranked us number 7 on their Top Companies list .
At WSP , we see the future more clearly and design for it today - we put innovation, and the highest ethical standards and professionalism at the centre of all we do. Find out what we have to offer.
POSITION DESCRIPTION
WSP is currently seeking Senior Construction Supervisors to join our Buildings - Structures group, located at offices within the GTA. Dedicated to delivering the highest-quality project work to our clients, WSP values the impact and positive influence that a great Construction Supervisor brings to those projects. A natural leader, skilled in influencing the progress of projects, helping them meet clear project milestones and deadlines, the Construction Supervisor is an integral member of the team. This position will suit a professional, committed to delivering high-quality work, within schedule and budget and will be ideal for a construction professional who has experience dealing with the rigors of challenging client expectations.
RESPONSIBILITIES

Contract and Construction administration and review to ensure adherence to contract documents;
Be resident at the "Place of Work" and will work independently, under the general direction of the Contract Administrator;
Inspection in accordance to the terms of the Construction Contract;
Chair meetings, prepare meeting minutes and issue to the project team;
Carry out all quality assurance and quality control functions to confirm contractor's adherence to the construction contract documents;
Be responsible for tracking the details of change notices to ensure sufficient information is gathered for the completion of as-constructed drawings;
Facilitate and coordinate ad hoc meetings as required for the project, document / minute ad hoc meetings;
Coordination and distribution of design submissions, meetings, minutes of the above noted scopes;
Issuance of Payment Certifications, Site Instructions, Response to RFI, etc. (technical content to be provided/verified by others) and act as Payment Certifier;
Review of submissions for completeness and general conformity to Contract documents;
Review of work for deficiencies and estimation of expected value to remediate deficiencies;
Maintain of a daily inspection diary documenting construction activities and recording of progress and as-constructed details for the purposes of project closeout;
Mentor junior staff and provide technical guidance;
Review project schedule and make recommendations on milestone completion and / or cause and duration of service disruptions;
Monitor Contractor's adherence to plans and specifications;
Other duties as assigned/required.
QUALIFICATIONS
P.Eng or OAA or C.E.T designation, or Accredited Architectural or Building Technologist, licensed to practice in the Province of Ontario is an asset;
15 years' relevant career experience;
Demonstrated experience in construction of transit facilities is an asset;
Demonstrated experience in supervising construction sites, safety, field engineering, site work inspections and work progress measurements relevant to the contemplated scope of Services for this Contract;
Demonstrated experience in design, engineering and construction of projects with similar nature and magnitude.
Excellent written and verbal communication skills.
Offers of employment for safety-sensitive positions involving fieldwork are contingent upon candidates being able to perform key physical tasks of the job as described in the job posting and interview. This may include the ability to work in a variety of environmental conditions, such as remote or isolated areas, working alone, and in inclement weather (within safe and reasonable limits).
WSP welcomes and encourages applications from people with disabilities. Accommodations are available on request for candidates taking part in all aspects of the selection process.
WSP is committed to the principles of employment equity. Only the candidates selected will be contacted.
WSP Canada Inc.