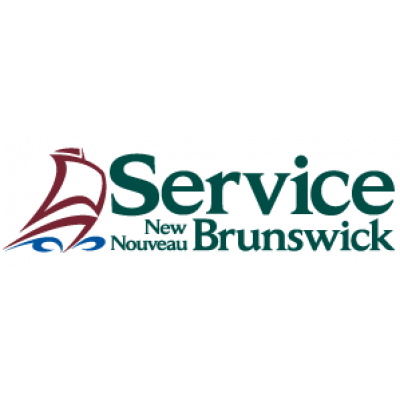 Clinical Engineering Technologist 1-2
Service New Brunswick
in Saint John, NB
Service New Brunswick
Clinical Engineering Technologist 1-2
Permanent, full-time
Saint John
Open Competition
Service New Brunswick is seeking an individual to join the Health Services Division in the Clinical Engineering (CE) unit as a Clinical Engineering Technologist (CET).
Reporting to the Manager of Clinical Engineering, the successful candidate will be responsible to repair, calibrate, and maintain all types of basic clinical/medical equipment technologies, devices, instruments, and systems under relatively close supervision or guidance of the CE Manager, CE Supervisor, and/or Topic Expert. Install, and provide inspection and preventive maintenance (IPM) of general clinical/medical equipment.
Responsibilities include but are not limited to:
Repair, install and troubleshoot local video conferencing systems as they relate to telehealth as well as provide remote support for provincial systems in relation to video conferencing as it applies to telehealth.
Repair, install, maintain, troubleshoot, calibrate, and inspect a diverse range of therapeutic and diagnostic clinical/medical instruments and equipment.
Perform IPM and electrical safety tests on clinical/medical equipment, devices and systems.
Diagnose and correct system and equipment malfunctions.
Maintain documentation of incoming and current equipment, including inspections, repairs, and failures.
Provide technical assistance and instruction on equipment operation and maintenance to clinical users.
Maintain good personal relationships with fellow workers, clients, vendors, manufacturers and the general public. 
ESSENTIAL QUALIFICATIONS:
CET 1 - Graduate from an Electronic Engineering Technology program accredited by NBSCETT (New Brunswick Society of Certified Engineering Technicians and Technologists) or graduate from an accredited 3-year clinical engineering technology program. Must be eligible for certification by NBSCETT.
CET 2 - Graduate of an accredited 2 year Electronic Engineering Technology program and at least 2 years of medical equipment technology experience or graduate of an accredited 3-year Biomedical Engineering Technology program. Must be certified technologist and in good standing with NBSCETT (New Brunswick Society of Certified Engineering Technicians and Technologists).
Knowledge and experience working with Microsoft Office Suite software (Word, Excel, Outlook…).
Written and spoken competence in English is required.
Applicants must clearly demonstrate the essential qualifications to be given further consideration. Please state your language capability on your application and ensure that preferred language for assessment is clearly identified.
ASSET QUALIFICATIONS: Preference may be given to candidates who demonstrate they have training or experience in one or more of the following areas:
Experience working with video conferencing tools.
Knowledge of electronic theory, technology, and test equipment.
Knowledge of color code conventions used in component and wiring marking.
Ability to analyze, repair, and test electronic and electromechanical equipment.
Ability to perform mechanical repairs and IPM.
Ability to run diagnostic programs.
Ability to maintain accurate records of repairs, calibrations, and tests.
Subject to the response to this competition, candidates may be required to demonstrate on their application one or more of the asset qualifications in addition to the essential qualifications in order to be given further consideration.
OPERATIONAL REQUIREMENTS: Travel throughout the province may be required. Candidates must possess a valid driver's license and passport. Must be able to provide periodic off-hour on-call support.
BEHAVIOURAL COMPETENCIES: The successful candidate will possess the following behavioral competencies:
Analytical Thinking/Judgment
Client Service Orientation
Initiative
Self-Confidence
Teamwork and Cooperation
Resumes should be in chronological order specifying education and employment in months and years including part-time and full-time employment.
SALARY :
The salary range for the CET 1 classifcation is 21.59$ to 27.09$ per hour.
The salary range for the CET 2 classificaiton is 23.71$ to 29.82$ per hour.
We encourage applicants to apply online by clicking here, or by mail at the following address by November 22, 2018, indicating competition number 2018-SNB-627.
This competition may be used to fill future vacancies at the same level.
Service New Brunswick
Human Resources
Westmorland Place
P.O. Box 1998
Fredericton, NB E3B 5G4
Telephone: (506) 476-7572
We thank all those who apply, however, only those selected for further consideration will be contacted.
Candidates registered with the Equal Employment Opportunity Program and veterans, who demonstrate they are among the most qualified, shall be given preference at the time of appointment.
We promote a scent-reduced environment.
We are an Equal Opportunity Employer.
The New Brunswick Public Service: Improving the lives of New Brunswickers every day!