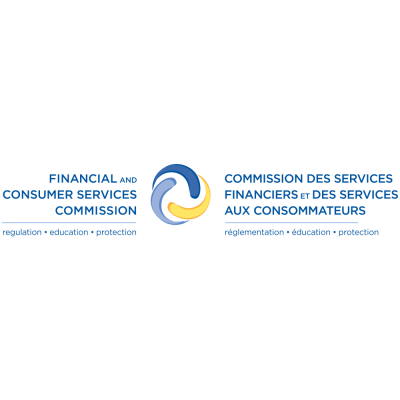 IT Portal Support Officer
Financial and Consumer Services Commission (FCNB) / Commission des services financiers et des services aux consommateurs
in Saint John, NB
The Financial and Consumer Services Commission (FCSC) is the regulator for insurance, consumer affairs, credit unions, caisses populaires, co-operatives, loans and trust companies, pensions and securities. Consumers have one regulator responsible to assist them with their financial protection and a source of information that promotes understanding of financial decisions and how to be an informed consumer. The FCSC is an independent crown corporation funded by the regulatory fees paid by industry.
We offer opportunities for dedicated professionals to play a vital role in carrying out our mandate.
IT Portal Support Officer
We are seeking a dedicated professional to act as IT Portal Support Officer in the Corporate Services Division at FCSC.
The position will be responsible for responding to support requests from users of our new online portal (https://portal.fcnb.ca) through incoming calls and e-mails. The successful candidate will help users navigate the portal and assist them with such tasks as creating accounts, accessing their existing licence information, completing online applications, renewals and other filings, resetting passwords, etc. This position reports to the Chief Information Officer. Training to enable the provision of the required support will be provided to the successful candidate.
Required qualifications:
High School diploma or equivalent (GED) is required.
Specific education in Information Technology is an asset.
Excellent written and oral communication skills in both official languages.
Experience using and configuring web browsers, web based applications and the Microsoft Office suite of products.
Strong interpersonal skills including a capacity to assist users of different skill levels and temperament.
Ability to work independently as well as in a team environment.
Ability to effectively handle periods of high call demand and any required overtime work.
Prior experience providing online support in both official languages is an asset.
*****
The Financial and Consumer Services Commission offers a competitive salary as well as excellent opportunities for personal growth and challenge. If you are interested in being a key part of this team, please forward your résumé and covering letter to:
Financial and Consumer Services Commission
ATTN: Human Resources Officer
Email: Information@fcnb.ca
For more information about this position please visit our website at www.fcnb.ca or call the Human Resources Officer at (506) 643-7858.