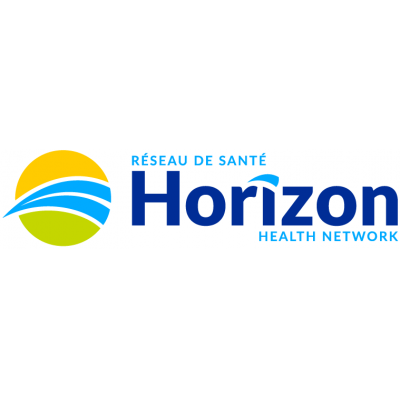 Human Resource Advisor (Permanent Full Time), MIRH Labour Relations
Horizon Health - Miramichi Zone
in Miramichi, NB
Horizon Health Network is an equal opportunity employer.
COMPETITION #: 2018-34856 External
BARGAINING UNIT: Non-Bargaining
ZONE: Miramichi
DEPARTMENT: MIRH Labour Relations
FACILITY: Miramichi Regional Hospital
POSTING TYPE: Permanent Full Time
JOB TITLE: Human Resource Advisor
CLASSIFICATION: Non Bargaining
LANGUAGE: English Essential
HOURS OF WORK: Days, Subject to change due to operational requirements
SALARY:  $22.49 to $39.49 (Pay Band 3-5)
JOB PURPOSE:
To provide customer-focused, proactive direction, knowledge and tools to managers; thus, fostering a positive, safe, high-performing, and equitable work team.
To coach managers in the prevention or diffusion of situations that could cause conflict or disrespect.
The HRA works effectively within a matrix reporting structure reporting to the Senior Human Resources Advisor, taking professional direction from other Human Resources staff, and Regional Directors as appropriate while participating as a member of the Human Resources team.
QUALIFICATIONS:
Bachelor Degree in a relevant discipline
Chartered Professional in Human Resources (CPHR) designation or equivalent
3-5 years of progressive experience
Problem solving, critical thinking and negotiating skills
Commitment to the creation and maintenance of a positive working environment
Strong communication and relationship building skills with all internal and external stakeholders and customers
Mature team disposition including working with others towards shared vision and taking direction from multiple Directors in a matrix environment
Positive approach to change and development, including personal development.
Demonstrated computer skills including Microsoft Office, Meditech, Microsoft Outlook.
(Equivalent combination of training and experience may be considered)
Ability to attend work on a regular basis.
Ability to perform the duties of the position.
Good work record.
Written and spoken competence in English required.
**A Resume (C.V.) is required as part of the application**
KEY RESPONSIBILITIES:
Coach, mentor and support managers to build capacity in the functional areas of Human Resources such as;

Recruitment, staffing, selection and on-boarding
Performance management and staff development
Health and safety, disability and attendance management
Employee relations and labour management issues
Relationship management; interpretation of terms of employment; etc..

Lead or assist in the development of standard procedures and toolkits for managers that will assist them in performing management duties and executing human resource functions as listed above.
Lead or assist in the development and consistent application of standard HR policies and practices and ensure communication of such.
Educate and advise managers in respect to adherence to federal and provincial government regulations including Occupational Health and Safety, Employment Standards Act, New Brunswick Human Rights Act, Official Languages Act, and Public Service Labour Relations Act.
Provide contract interpretation and advice on administration of collective agreements, labour laws and regulations, labour issues, strikes, etc… as appropriate.
Foster a positive labour environment with union representatives and participate in union/management meetings.
Assist managers with gap analysis to attain required competency levels, staffing and successful planning. Communicate employee development opportunities to close these gaps.
Demonstrate knowledge and application of current workplace safety policies and practices to support a culture of safety.
COMPETENCIES:
Competencies identified by Horizon Health Network:
Teamwork and Collaboration
Analytical Thinking
Influencing Others
Relationship Management
Strategic Thinking
Applications for this position must be submitted on-line by November 21, 2018.
NOTE: There will be no further postings for this position should there be no fully qualified applicants. If you wish to be considered for this position and have most of the qualifications as posted and the registration or licensure where required, you are encouraged to apply at this time.
Please quote Competition # 2018-34856-External. Horizon Health Network appreciates expressed interest, however, only candidates considered for an interview will be contacted. Human Resources Department, Horizon Health Network.