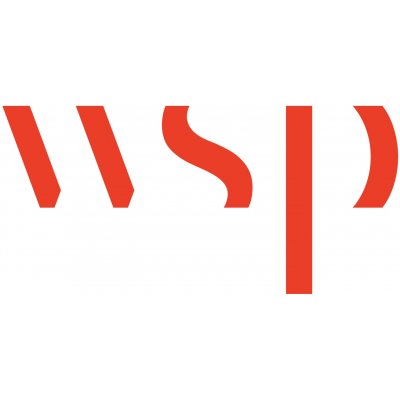 Project Manager, Water Resources
Description
OTTAWA
In Canada, more than 8,000 of our people foster innovation every day because we know that our future world will be vastly different from today. Our reach includes environmental remediation to urban planning, from engineering iconic buildings to designing sustainable transport networks, from finding new ways to extract essential resources to developing renewable power sources. Through our Future Ready initiative, we bring clarity and vision to some of Canada's most complex challenges and opportunities.
The excellence we bring to our work and to our workplace has been recognized far and wide. We're a Forbes Top Employer in Canada, one of the Corporate Knights' Top 100 Sustainable Companies in the World (and among the Top 10 in Canada), and we earned ReNew Canada's Platinum Elite Recognition through our participation in more than half of Canada's Top 100 Infrastructure Projects . In 2018, LinkedIn ranked us number 7 on their Top Companies list .
At WSP , we see the future more clearly and design for it today - we put innovation, and the highest ethical standards and professionalism at the centre of all we do. Find out what we have to offer.
POSITION DESCRIPTION
WSP is currently hiring for a Project Manager to join our Water Resources team, located at our Ottawa office. Reporting to the Manager this position will be responsible for the design and project management of the Water Resources elements of a range of infrastructure construction projects, such as the storm drainage and stormwater management components of road/rail transportation corridor works and land development projects .
RESPONSIBILITIES

Directing and coordinating water resources activities related to engineering analysis and design, both from a technical and functional standpoint;
Manage design and project execution for the Water Resources elements of municipal infrastructure and transportation corridor projects;
Overseeing the completion of technical hydrologic and hydraulic analysis tasks to support the design and assessment of stormwater management facilities, storm sewer systems and infrastructure features affecting natural watercourses;
Authoring and reviewing reports/memos written to document technical analyses undertaken, for submission to clients and approval authorities;
Actively participating in multi-disciplinary design team processes, providing advice regarding selection of storm drainage and stormwater management strategies, design of bridge/culvert crossing structures, and other water resources related infrastructure;
Applying proven design experience at various project stages, including conceptual, preliminary and detailed designs;
Liaising with municipal and provincial reviewers as required to obtain approvals for the water resources and stormwater management components of land development/transportation projects;
Confirming scope definition for engineering services, establishing design criteria for projects, and leading proposal/bid preparation activities;
Responsibility for project budgets, project schedules, and client communications;
Mentoring and coaching a team of engineers, EITs, and technologists;
Other duties as assigned.
QUALIFICATIONS
Minimum of 10+ years of municipal infrastructure experience for Public Sector projects in Southern Ontario;
Professional Engineer designation in Ontario;
Demonstrated Project Management experience;
Thorough knowledge of best practice design and analysis approaches in the field of Water Resources and Stormwater Management, as applicable in Southern Ontario;
Knowledge and application of Ontario Environmental standards and guidelines;
Familiarity with local planning/approval processes;
Previous experience working on Public-Private Partnership (P3) projects would be considered an asset.
Offers of employment for safety-sensitive positions involving fieldwork are contingent upon being able to perform key physical tasks of the job as described in the job posting and interview. This may include the ability to work in a variety of environmental conditions, such as remote or isolated areas, working alone, and in inclement weather (within safe and reasonable limits).
WSP welcomes and encourages applications from people with disabilities. Accommodations are available on request for those taking part in all aspects of the selection process.
WSP is committed to the principles of employment equity. Only those selected will be contacted.
WSP Canada Inc.