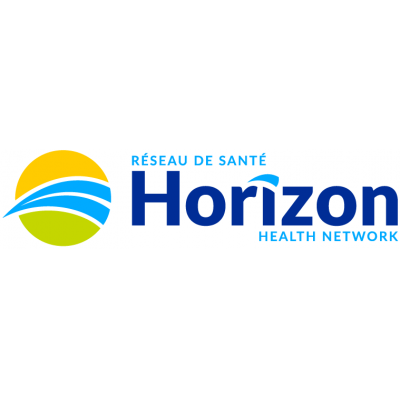 Registered Nurse Class Supervisor (Permanent Full Time), MIRH Nurs Admin
Horizon Health - Miramichi Zone
in Miramichi, NB
Horizon Health Network is an equal opportunity employer.
COMPETITION #: 2018-35224 External
BARGAINING UNIT: NBNU-Nurse Managers and Nursing Supervisors
ZONE: Miramichi
DEPARTMENT: MIRH Nurs Admin
FACILITY: Miramichi Regional Hospital
POSTING TYPE: Permanent Full Time
JOB TITLE: Registered Nurse Class Supervisor
CLASSIFICATION: Registered Nursing Class Supervisor (RNCSU)
LANGUAGE: English Essential
HOURS OF WORK: Rotating Days, Nights, Subject to change due to operational requirements
SALARY: $36.71 to $44.66 per hour
JOB PURPOSE:
The Nursing Supervisor is responsible for coordinating bed utilization activities to ensure the optimal management and utilization of beds and oversight for the administrative functioning of the hospital during weekdays and weekends. The Nursing Supervisor is responsible to the Administration on Call and reports to the Nursing Resource Coordinator.
QUALIFICATIONS:
Current registration with NANB
Possess Baccalaureate Degree in Nursing
Minimum 5 years nursing experience
Progressive nursing experience in which leadership ability and confidence in nursing has been demonstrated
Excellent interpersonal and communication skills
High level of maturity and initiative
Able to function independently
Must demonstrate good working knowledge of hospital organization, departmental authority and responsibilities, administrative and nursing policies and procedures
Ability to attend work on a regular basis.
Ability to perform the duties of the position.
Good work record.
Written and spoken competence in English is required
KEY RESPONSIBILITIES:
The Nursing Supervisor is responsible for:
Functioning as Bed Utilization Coordinator to optimize hospital functioning during weekday operations
Assisting with staffing requirements by assigning staff to meet current patient care needs during weekday operations and acts as Nurse Manager delegate relating to staffing concerns during evenings, nights and weekends
Evaluating nursing resources and trends for the best utilization of available resources including sitter approval
Acting as a clinical resource as required; knowledgeable of staffs that are delegated to perform advanced nursing procedures.
Works with Managers (e.g. Quality, Risk Management, Bed Utilization) and assists the Nursing Resource Coordinator with various projects
Acting with the highest level of decision making within nursing for current situation to meet patient care needs
Attending appropriate meetings as required, such as Nursing Leaders in Action
Assigning Code Blue Team at the start of each shift
Assisting in unit producing work in time of critical work overload
Playing a leadership role in emergency situations both clinical and non-clinical emergencies
Developing and maintaining good public relation skills with patients, public, hospital staff and physicians
Assisting with emergency air transfers and appropriate communication to the facilities
Dispensing from pharmacy night cupboard as required
Adhering to all hospital policies and operations while supporting staff where appropriate in interpretation of policies
Approving maintenance callbacks for emergency situations
Supervising employees in relation to Code of Conduct policy HHN-OD-007 and communicating concerns to appropriate Manager
Acting as the on-site administrative representative during evenings, nights and weekends * Informing physicians of appropriate hospital procedures and processes when necessary
Communicating to Administration any serious issues and acting as community liaison
Initiating Emergency/Disaster Plan in absence of on duty Administration with coordination of Administration on call
COMPETENCIES:
Competencies identified by Horizon Health Network:
Analytical Thinking
Attention to Detail
Communication Interpersonal Relations
Patient/Client Focus
Planning and Prioritizing Work
Results Orientation
Stress Management
Teamwork and Collaboration
Applications for this position must be submitted on-line by November 14, 2018.
NOTE: There will be no further postings for this position should there be no fully qualified applicants. If you wish to be considered for this position and have most of the qualifications as posted and the registration or licensure where required, you are encouraged to apply at this time.
Please quote Competition # 2018-35224-External. Horizon Health Network appreciates expressed interest, however, only candidates considered for an interview will be contacted. Human Resources Department, Horizon Health Network.