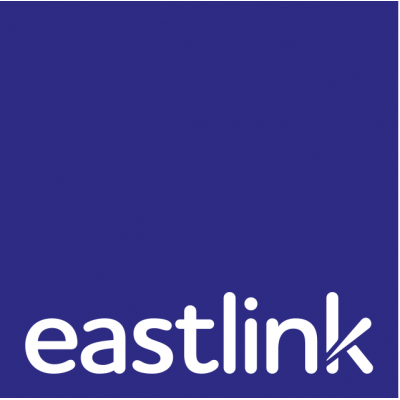 Building Space & Power Planner
Apply Now Building Space & Power Planner
Halifax, NS, Canada Req #555
Monday, January 21, 2019
Powered by state-of-the-art fibre optic and wireless networks, Eastlink delivers world-class video entertainment and communications services to residential, business and public sector customers across Canada. As one of Canada's Best Managed Companies for 11 consecutive years, Eastlink provides high speed Internet, wireless, TV, telephone, security and automation, data communications and exclusive, locally-produced programming. Headquartered in Halifax, Nova Scotia, Eastlink is the largest privately owned telecommunications Company in Canada with an employee base of just over 1500 individuals.
Reporting to the Facilities Manager, the Building Space & Power Planner will be responsible for planning projects for EastLink's head ends, transport sites, and buildings nationally. The Building Space & Power Planner works in a team with other Facilities staff to provide reliable buildings systems and power growth that supports EastLink's network to meet capacity and operational requirements. The Building Space & Power Planner assesses the need for sustaining capital related to building systems and monitors the growth in building space, cabinet space and power.
Responsibilities:
Space & Power Allocation

Monitor and forecast space and power capacity growth requirements;

Allocate head end and transport floor space and cabinet space;

Create and update head end and transport floor plan CAD drawings and record the equipment racked in cabinets.
Project Planning

Determine building systems growth costs and initiate capital approvals;

Plan head end and transport network equipment installs and power/HVAC upgrades;

Develop project work plans, safety plans, equipment cutovers, schedules, and gantt charts;

Evaluate, select and procure building system equipment from multiple equipment vendors.
Life Cycle Management

Manage the life cycle of building systems (power plants, batteries, generators, HVAC, and building structure) so that their capacity and integrity are sustained throughout the life of the asset.

Coordinate with other service planners and operation managers to ensure building infrastructure meet service and operational requirements.
Qualifications:

Electrical trade or electrical technologist background;

Five years of experience in a maintenance position such as planner, coordinator and/or supervisor;

CAD training and experience;

Ability to access construction sites is a mandatory requirements;

Ability to travel including a valid passport;

Valid driver license;

Use of personal vehicle with paid mileage;

Telecommunication experience is an asset.

Ability to analyze complex technical problems;

Ability to articulate and present alternative solutions including assessment of technical advantages, risks and associated costs;

Strong communication and interpersonal skills;

Inquiring technical mind with self-motivation for continuing technical upgrading and development;

Attention to detail;

Understanding of Engineering Economics;

Ability to work in collaborative independent team environment.
Why Choose Eastlink?
Eastlink brings you technology in a way that people would want it. We work hard to provide the best products - Internet, TV, Wireless, Telephone, and Security and Automation - to keep our customers connected to the things and people that matter the most. By putting our customers and their needs at the centre of it all we can show them something special and provide a unique brand experience.
We are extremely proud of our employees and believe the best people make the best companies. As we continue to grow, our goal is to continue to attract the best people.
Ready to explore an exciting career at Eastlink? Your journey begins here.
Other details