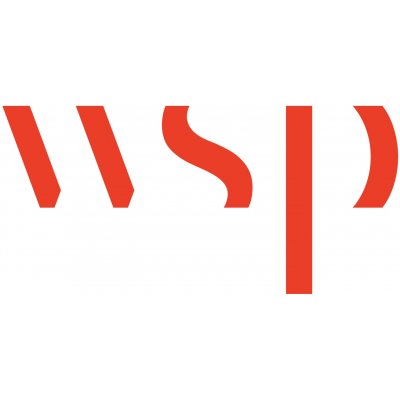 Project Manager, Conveyance
WSP
is one of the world's leading professional engineering services firms. Every day our more than 48,000 experts work to restore the natural environment and transform the built environment.
In Canada, our 8,000+ people are involved in everything from environmental remediation to urban planning, from engineering iconic buildings to designing sustainable transportation networks, from finding new ways to extract essential resources to developing renewable power sources for the future.
The excellence we bring to our work and to our workplace has been recognized far and wide. We're a Forbes Top Employer in Canada, one of the Top 100 Sustainable Companies in the World (and among the Top 10 in Canada), and we earned Platinum Elite Recognition through our participation in more than half of Canada's Top 100 Infrastructure Projects.
At
WSP
, we're proud, professional and passionate people, join our team.
VANCOUVER WSP
is currently seeking a Project Manager, Conveyance in our Vancouver office to expand our Infrastructure group.
Are you looking for an opportunity where you can bring creative solutions to important projects as part of a friendly and vibrant team? Then we want to hear from you! Our WSP work culture offers work-life balance, a work hard-have fun motto, and an environment where employees are considered members of our family. Let us help you take your work experience placement to a new level with professional challenges and opportunity for growth in a wonderful atmosphere.
RESPONSIBILITIES
Provide clear leadership and direction to your team through a sound understanding of project management principles and practices;
Leadership style adapts as necessary to maintain team morale and collaboration to meet client and project objectives;
Will quickly develop an excellent understanding of project outcomes, resourcing needs, client needs, and financial and quality management requirements;
Ability to break projects down into logical work tasks and work-task sequences to ensure project delivery within scope and budget;
Able to manage change and recognize "scope creep" in a timely manner;
Team members are accountable through well defined, measurable objectives, with regular performance reviews;
Build effective networks and working relationships with key stakeholders - both external and internal;
Develop an appropriate and effective relationship between the discipline groups and offices;
Gain and retain clients by high level marketing with high quality submissions and services and by meeting clients' needs in target service areas;
Have a strong credible technical background;
Provide technical advisory services to clients for specific projects in respect to water and wastewater engineering;
Prepare analyses, designs, drawings, specifications, cost estimates, presentations, and reports as required;
Develop and strengthen existing skills and deliver engineering projects in accordance with client requirements and in line with company and industry best practice;
Ensure that solutions offered and delivered reflect the needs of private sector, municipal, provincial, and federal clients as the case may be;
Undertake internal technical reviews and verification checks on analysis, reports, designs and associated advice;
Project management, contract administration and field reviews for projects under construction;
Assemble appropriate teams to deliver projects;
Understanding the company's strengths and resources and know how to leverage them;
Advance career development through shared working and knowledge transfer while also encouraging and developing other staff members of the team to achieve their full potential;
Have a sound demonstrated understanding of project management, its principles, practices and processes;
Understand project risk, scope management, quality management, and safety management;
Understand the financial drivers of the project, the company, and the industry;
Maintain management systems which are ISO 9001 and EGBC OQM compliant;
Promote the company as consultant the of choice through the delivery of excellent service, maintaining strong relationships and communications, and empowering your team to do the same;
Lead proposal development, producing proposals to a standard appropriate to the fee, the client and the complexity of the work;
Promote and encourage innovation amongst your team;
Develop a strong profile in the industry through presentations, papers, and industry associations;
Develop and maintain effective networks and spheres of influence amongst clients, potential clients, other key stakeholders and competitors;
Develop, maintain and implement client relationship plans, ensuring clients consistently feel valued and that their needs are being met. Create trusting relationships where WSP is the client's consultant of choice; and
Other duties as assigned.
QUALIFICATIONS
Engineering degree from an accredited institution;
Professional Engineer registered with EGBC (or eligible to transfer registration to EGBC);
Minimum 10 years' professional experience as an engineering professional;
Proven project management experience in a multidisciplinary environment on water and wastewater related projects;
Experience in successful delivery of projects with a fee value over $1M;
Experienced in working with and delivering projects for Metro Vancouver would be an asset;
Results orientated, with a reputation for, and demonstrated achievement of key strategic priorities;
Strong organizational ability to optimize and prioritize conflicting demands in a busy environment, to achieve deadlines and see responsibilities through to completion;
The ability to deliver new business and revenue opportunities;
Ability to work effectively and competently with people at all levels in the organisation; is a great team member;
A skilled communicator who uses a wide range of techniques to influence technical outcomes and maintains a network of technical contacts of commercial benefit;
Is recognised within the profession/industry as an expert advisor/technical resource; provides superior input of commercial value;
Skilled at strategic thinking, demonstrated by assistance in development and implementation of strategies and business plans that deliver on the Company's strategic direction; and
Applies sound financial judgement.
Offers of employment for safety-sensitive positions involving fieldwork are contingent upon candidates being able to perform key physical tasks of the job as described in the job posting and interview. This may include the ability to work in a variety of environmental conditions, such as remote or isolated areas, working alone, and in inclement weather (within safe and reasonable limits).
WSP welcomes and encourages applications from people with disabilities. Accommodations are available on request for candidates taking part in all aspects of the selection process.
WSP is committed to the principles of employment equity. Only the candidates selected will be contacted.
WSP Canada Inc.
Vancouver, BC