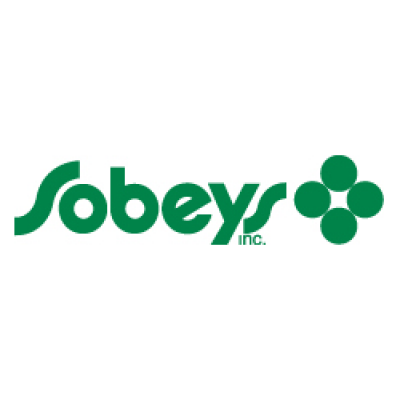 Store Planner - 18 Month Term
Sobeys Inc.
in Stellarton, NS
Requisition ID:
46526
Career Group:
Corporate Careers
Job Category:
Real Estate
Travel Requirements:
0 - 10%
Country:
Canada (CA)
Province:
Nova Scotia (CA-NS)
City:
Stellarton
Location:
Foord St. Office
Postal Code:
A proudly Canadian retail company, Sobeys began in 1907 as a small meat delivery business in Stellarton, Nova Scotia. Today, Sobeys Inc. serves the food shopping needs of Canadians with approximately 1,500 stores in all 10 provinces under retail banners that include Sobeys, Safeway, IGA, Foodland, FreshCo, Thrifty Foods, and Lawton's Drug Stores as well as in-store pharmacies, liquor and more than 350 retail fuel locations.
Together with our 125,000 employees and franchise affiliates and a collective passion for delivering exceptional food and shopping experiences, Sobeys' purpose is to improve the lives of Canadians by helping them Eat Better, Feel Better and Do Better. .
All career opportunities will be open a minimum of 5 business days from the date of posting.
Overview
Sobeys is full of exciting opportunities and we are always looking for bright new talent to join our team! We currently have an 
18 Month Term
opportunity for
Store Planner
to join our Design and Store Planning team based out of our office located in Stellarton, NS.
Note: This role is set to start in February 2019
Job Description
What you'll get to do in this fast paced role:
As a Store Planner you will be responsible for the design and development of new, expanded, or renovated retail stores, including site planning and fixture layouts, consistent with the Capital Plan.
In conjunction with the Design Manager, National Design Director, Regional Construction Team and Regional Operations develop design concepts and fixture plans for all capital projects
Conduct site reviews to confirm as built status of stores
Provide necessary drawings to obtain signoff on scope of work for all projects with the Regional Retail Operations teams.
Ensure that all design documents required for project submission for REAC approval are completed accurately and on time, including Site Plans, Fixture Plans, and Elevations
Manage external design consultants, to ensure projects are completed accurately, on time and on budget consistent with the approved Store Layout and National Design standards
Assist the Design Manager to obtain quotes for the preparation of design and décor drawings that are within budget for the scope of work
Assist Design Manager to provide support to Real Estate Department with all design aspects related to RE Deals. Including the review of Site plans and elevations relative to the development of projects. Ensure that all National Design standards are being adhered to
Provide support to the Construction Project Management team to ensure on time and on budget completion of projects. Participate in periodic on site reviews with the Project manager to provide support
Work closely with Regional Procurement team to ensure accurate execution of the Capital Plan
Participate in final project inspection and post-mortem to establish recommendations for future projects
Adhere to and utilize implemented processes, protocols and technical solutions for all design activities
Work closely with the Regional Construction Project Management and Regional Retail Operations team to ensure that region specific concerns are addressed
Provide insight, guidance and technical expertise to cross functional teams as relates to store design.
Job Requirements
What your resume will include and demonstrate to us:
Technology degree or diploma in construction or architecture or related experience
3-5 years as a Store Planner in the retail industry (preferably grocery retail) or related experience
5 -7 years in Architectural/Design firm, or industry related field
Knowledge in the development of site plans, preliminary layouts, fixture plans, and assignment drawings
Excellent working knowledge of AutoCAD/Revit and Microsoft Office suite (word, excel and PowerPoint)
Working knowledge for Adobe Illustrator and Sketch Up software
Good understanding of Building Code and local government requirements
Ability to provide direction and decision making on design issues with Consultants
Excellent communication skills, both verbal/ written
Strong presentation skills
Strong organizational skills
Ability to manage a variety of complex projects simultaneously
A self-starter who can work with minimal supervision
Proven problem solving skills with the ability to gather and assess information, and propose a recommended solution
Knowledgeable on expense and budget management
Technical knowledge of construction details, building and refrigeration systems
Strong customer focus and interpersonal skills
This is an outstanding opportunity to join a leading Canadian company with a clear vision and focus. We are only accepting online applications and welcome applications from all qualified people interested in this challenge. We will be contacting only those who will be selected to interview.
Sobeys offers our employees many valuable benefits such as:
Growing organization
Competitive salary
Ongoing Training & Development
Opportunity for internal mobility to other departments and/or promotions (for employees who are strong performers)
LI-NC1
Sobeys is committed to accommodating applicants with disabilities throughout the hiring process and will work with applicants requesting accommodation at any stage of this process.
While all responses are appreciated only those being considered for interviews will be acknowledged.
We appreciate the interest from the Staffing industry however respectfully request no calls or unsolicited resumes from Agencies.