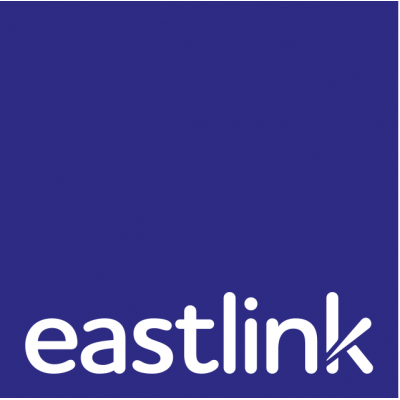 Telephone Network Engineer
Apply Now Telephone Network Engineer
Halifax, NS, Canada Req #524
Sunday, January 20, 2019
Powered by state-of-the-art fibre optic and wireless networks, Eastlink delivers world-class video entertainment and communications services to residential, business and public sector customers across Canada. As one of Canada's Best Managed Companies for 11 consecutive years, Eastlink provides high speed Internet, wireless, TV, telephone, security and automation, data communications and exclusive, locally-produced programming. Headquartered in Halifax, Nova Scotia, Eastlink is the largest privately owned telecommunications Company in Canada with an employee base of just over 1500 individuals .
Reporting to the Senior Switch Planner, the Telephone Network Engineer will assist in planning and executing projects related to Eastlink's National Telephone Network. The Telephone Network Engineer works in a team with other technology planners and operations managers to provide telephone network upgrades and capacity increases to ensure the telephone network meets EastLink's capacity and operational requirements. Additionally, the Telephone Network Engineer liaises with Customer Services Engineering, other departments and vendors to provide technology direction and design for custom business solutions.
DUTIES & RESPONSIBILITIES
Network Planning
Design, upgrade and implement telephone network augments, replacements, service enhancements and new service introductions.
Monitor and forecast Telephone capacity growth requirements.
D etermine network growth costs and initiate capital approvals.
Manage capital projects within approved capital and time limits.
Coordinate with our other service planners and operation managers to ensure telephone designs meet service and operational requirements.
Provide and cost telephone service designs for Customer Services Engineers for custom business services.
Evaluate, select and procure Telephone equipment from multiple equipment vendors.
Provide technical direction recommendations for the telephone network through keeping current with the latest industry trends and technologies.

Project Implementation
Coordinate telephone network builds, software and hardware upgrades and equipment removals in the telephone network.
Coordinate telephone network augments with projects of planners (data, fiber, space and power), operation managers, technicians, vendors and contractors to meet job requirements and to complete on schedule.
Provision telephone equipment installations including associated incidental equipment needed to complete the job, (for example space, power, cables, patch cords, fiber connections). Order equipment and engage contractors as needed within limits of the capital approval. Coordinate shipping and receiving of equipment.

Capacity Management
M anage telephone network capacity and ensure required augments are identified in a timely manner.
Assign ports, update records, create circuit drawings and initiate RT's for changes to be made on the network.

EXPERIENCE & QUALIFICATIONS
Bachelor of Electrical Engineering or Electronic Technologist
3 years or more experience in telecommunications engineering

SKILLS, EFFORTS & ATTRIBUTES
 

Ability to analyze complex technical problems
Ability to articulate and present alternative solutions including assessment of technical advantages, risks and associated costs.
Strong communication and interpersonal skills
Inquiring technical mind with self motivation for continuing technical upgrading and development
Attention to detail.
Understanding of Engineering Economics
Ability to work in collaborative independent team environment


Eastlink is focused on creating an environment which promotes individual growth and career satisfaction. Creativity, entrepreneurial spirit and innovation drive us. We're looking for people who have the passion for our business, our values and want to go above and beyond for our customers every day.
Dedicated to representing all of the customers we serve, we embrace diversity throughout all levels of the organization and encourage members of equity groups to self-identify during the application process.
If you're ready to take on this exciting opportunity, please apply online:
Other details

Job Family Engineering
Job Function Individual Contributor
Pay Type Salary