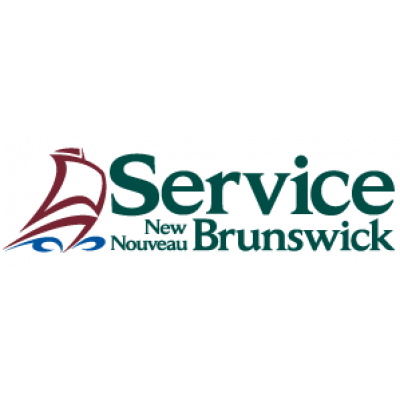 Energy Manager
Service New Brunswick
in Fredericton, NB
Service New Brunswick
Energy Manager
Temporary (1 year)
Open Competition
Engineer 3
Flexible Work Location (may not apply to all facilities)
Service New Brunswick is seeking an individual(s) to join the Energy Management Branch as an Energy Manager.
As a member of the Energy Management team, you will be responsible for leading the development and implementation of comprehensive energy management plans for buildings or facilities owned or operated by the Province of New Brunswick including schools, healthcare facilities and other public buildings. Key responsibilities of this position are:
Leading, supporting and overseeing the development and implementation of a water and energy management plan with their defined client group
Identify data gathering requirement and develop the tools and processes required to analyze, monitor and report on energy and water consumption
Use web-based real time energy monitoring and reporting systems to identify anomalies and monitor trends in energy consumption, and also monitor operating parameters and performance indicators of building systems (heating, ventilation, air conditioning) to build a comprehensive monitoring and reporting management system
Providing technical support and preparing feasibility and business cases to address opportunities for improved water and/or energy efficiency
Identifying, recommending and supporting operational improvements through continuous improvement projects and for exploring new building technologies, tools and energy efficiency measures
Leading large or complex energy management projects, initiatives, and processes aligned with GNB's energy management mandate and objectives
Identifying and leading and/or supporting information sharing, best practices and professional development opportunities within their assigned client group and between their client group and others across government
ESSENTIAL QUALIFICATIONS: A university degree in Engineering or related field and a minimum of eight (8) years of related experience. Subject to the response to this competition, an equivalent combination of education, training and experience may be considered, or the required years of experience may be increased.
Written and spoken competence in English and French is required.
Applicants must clearly demonstrate the essential qualifications to be given further consideration. Please state your language capability on your application and ensure that preferred language for assessment is clearly identified.
ASSET QUALIFICATIONS: Preference may be given to candidates who demonstrate they have training or experience in one or more of the following areas:
Project Management
Experience in Energy Management, HVAC systems and building operations
Demonstrated ability to lead and deliver training
Demonstrated ability to present to small and large groups
Ability to engage employees.
Subject to the response to this competition, candidates may be required to demonstrate on their application one or more of the asset qualifications in addition to the essential qualifications in order to be given further consideration.
OPERATIONAL REQUIREMENTS: Frequent travel throughout the province is required, and you must possess a valid driver's license.
Candidates will be required to undergo Criminal History Clearance prior to appointment.
BEHAVIOURAL COMPETENCIES: The successful candidate will possess the following behavioral competencies:
Change Leadership
Client Service Orientation
Relationship/Network Building
Strategic Thinking
Flexibility
TECHNICAL COMPETENCIES: The successful candidate will possess the following technical competencies:
Knowledge of Health and Safety Procedures
Records and Information Management
Knowledge of Project Management
Planning and Organizational Skills
Consulting Skills
Resumes should be in chronological order specifying education and employment in months and years including part-time and full-time employment.
Salary: $63,018- $86,257 annually - Engineer 3 - Agriculture, Veterinary, Engineering, Land Surveying and Architecture.
We encourage applicants to apply online by clicking here, or by mail at the following address indicating competition number 2018-SNB-632. This competition may be used to fill future vacancies at the same level.
Service New Brunswick
Human Resources
Westmorland Place
P.O. Box 1998
Fredericton, NB E3B 5G4
Telephone: (506) 476-7572
THIS COMPETITION WILL REMAIN OPEN UNTIL POSITIONS ARE FILLED.
We thank all those who apply, however, only those selected for further consideration will be contacted.
Candidates registered with the Equal Employment Opportunity Program and veterans, who demonstrate they are among the most qualified, shall be given preference at the time of appointment.
We promote a scent-reduced environment.
We are an Equal Opportunity Employer.
The New Brunswick Public Service: Improving the lives of New Brunswickers every day!