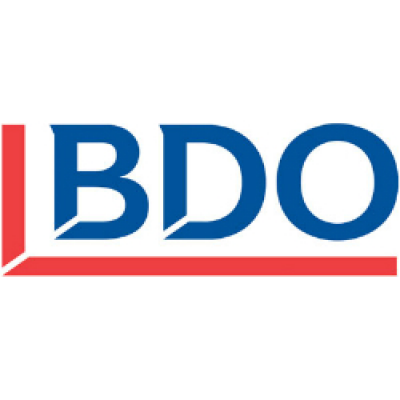 Intermediate Administrative Assistant
About BDO
BDO. Because relationships matter.
There are many world-class accounting firms. Far fewer that offer a culture so rich in professional opportunity, personal fulfillment, and long-term growth. At BDO, we understand that exceptional service to our clients begins - and ends - with exceptional regard for our people. Because at its core, our business is not about numbers or spreadsheets, dollars or cents, but about people working with, for, and in service of others. In short, because relationships matter.
Position Summary
Coupled with their excellent support skills, the Intermediate Administrative Assistant will have previous experience in an intermediate level administrative role, have a professional profile and will have the ability to work flexible hours as needed. The Intermediate Administrative Assistant is responsible for providing general administrative support as directed within a specialty and/or practice unit.
Key Accountabilities and Responsibilities
Administrative support to Partners/Dept. which includes client invoicing, calendar management, client and contact database management, time & expense reports, meeting and travel co-ordination, etc.
Assembly of corporate tax and other corporate statutory returns including d-file diskettes and appropriate client instruction letters
Assembly of personal tax returns including cross-checking information from T-slips, receipts and other attachments to the T1 schedules
Assembly of US corporate and personal tax returns including appropriate client instruction letters
Assistance to other admin staff team members as required
Check working paper files for sign-off on specific forms and documentation completion including follow-up with partners/managers when not signed/complete;
Conversion of financial statements, public company documents and other documentation as required into various formats for electronic and hard copy presentation (i.e. PDF, Caseview to Word)
Coordinate details related to internal meetings, catering, etc.
Maintain client information in Workday
Organize attendance/registration at courses, conferences, etc. for Partners/Dept. members
Perform a wide range of administrative support duties, including but not limited to, typing memos, letters, reports, maintaining calendars, keeping meeting minutes, coordinating travel arrangements, faxing, and filing photocopying, filing, assisting with client mailouts and other general admin and clerical duties as required
Preparation of financial statements and related documents using Caseview or Word up to and including the finished product
Preparation of proposals, reports and other correspondence as provided by Partners, Managers and professional staff
Printing and compiling T3s, T4s and T5s including covering letters
Provide assistance to other partners, staff as assigned by Office Manager/Administrator during periods of support staff vacations, illness and other absenteeism
Provide assistance with reception relief as requested by Office Manager/Administrator
Quality control regarding visual presentation of financial statements, proof-reading, check additions, transfers and cross-referencing on financial statements prior to issue
Transfer working papers from binders to file folders
Other miscellaneous general clerical duties as required by Partners, Sr. Managers, Managers and Office Administrator
Education and Professional Skills/Knowledge
2-3 years direct administrative experience
Previous CA firm experience preferred
Superior knowledge of office specific software such as Microsoft Office (Outlook, Word, Excel and PowerPoint), Caseview, Profile, etc.
Excellent keyboarding accuracy
Able to work under pressure and meet deadlines
Must have excellent interpersonal skills and be able to liaise with clients, staff and outside parties in a professional manner
Must be organized and have the ability to multi-task
Ability to support high level management demands and with a strong attention to detail
Work Environment Requirements
This role will require the ability to work extra hours from time-to-time, per business requirements. Typically working in an office environment, with minimal physical activity which may require long periods of sitting and concentration when working with data.