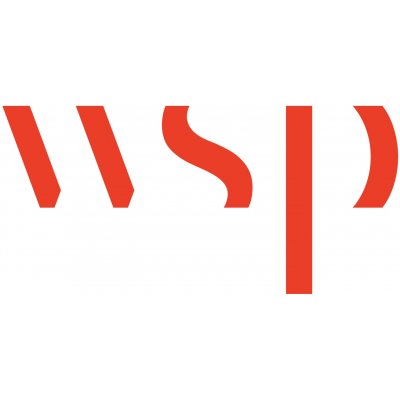 Manager, Highways & Roads Transportation Engineering
WSP
is one of the world's leading professional engineering services firms. Every day our more than 48,000 experts work to restore the natural environment and transform the built environment.
In Canada, our 8,000+ people are involved in everything from environmental remediation to urban planning, from engineering iconic buildings to designing sustainable transportation networks, from finding new ways to extract essential resources to developing renewable power sources for the future.
The excellence we bring to our work and to our workplace has been recognized far and wide. We're a Forbes Top Employer in Canada, one of the Top 100 Sustainable Companies in the World (and among the Top 10 in Canada), and we earned Platinum Elite Recognition through our participation in more than half of Canada's Top 100 Infrastructure Projects.
At
WSP
, we're proud, professional and passionate people, join our team.
CALGARY WSP
is currently seeking a Manager, Highways & Roads Transportation Engineering located at our Calgary office. Reporting to the Director, Highways & Roads Transportation Engineering the successful candidate will be responsible for the business leadership and operational management of transportation design in Calgary and Southern Alberta. The operational unit is on a trajectory to grow 30% in the next year. The Manager role actively seeks to maintain and improve WSP's position as a leading transportation design services provider through promoting the vision and culture of the firm and in executing the strategy and meeting the objectives collaboratively set with the Director. The successful candidate is recognized as a motivating leader with a proven ability to build and manage a top-performing team, mentor senior project managers, achieve client project requirements, business operational targets, and have a genuine commitment to the firm`s values, and manage relationships.
This is therefore a unique opportunity to grow an existing business (with significant upside potential) as part of our strategic plan that already offers innovative, value-engineered solutions that draw on decades of experience, through your valuable experience building a discipline lead across a province/territory and through your understanding of the challenges and risks of this sector. You will have significant demonstrable experience optimizing the financial, commercial, and project delivery performance of an existing business; developed plans, programs and organizational objectives to enhance margins, workforce utilization, and cash generation. This will enable the growth of the business and ensure client satisfaction and help position WSP in the market.
RESPONSIBILITIES
Provide leadership to a team of technical staff delivering transportation projects such as highways, roadways, DB/P3 projects, and roadway transportation components for LRT, transit, and bridge projects;
Responsibility for overall resource management, including; recruitment, team building, staff development and performance management;
Implement and track career development plans for staff within the department to support skills development, effective succession management, career pathing and staff retention;
Responsible for the salary review process for the unit in collaboration with business line management and the HR department;
With the support of the Leadership team, coordinating business development efforts within the Region, including the building, managing and maintaining of client relationships. Through these strong relationships the manager will help to identify opportunities in the project pipeline and gather data/insights to support preparation of effective proposals. Engage staff in BD initiatives as appropriate;
Working with Project Managers to monitor the overall performance of projects being undertaken, ensuring effective and proactive management of project finances, scope, schedule, quality and effective client service. Provide leadership and support to ensure consistent and effective use of corporate project management tools;
Working with the Director, Urban Design Centers, Transportation West as part of the management team, to establish discipline-specific strategies, budgets, goals and objectives consistent with, and supportive of, broader Business Line and Corporate strategies;
Monitoring and managing overall workload and staffing levels within the department to maintain overall utilization at desirable levels. Work with the Leadership and other managers to support inter-office collaboration and resource/work sharing to balance workloads and meet project delivery objectives across the discipline;
Supporting business improvement and growth initiatives, providing effective leadership and change management to engage staff;
Driving productivity, motivation, and performance. Ensure compliance with established quality and production procedures. Provide leadership to sustain a culture of continual improvement and client satisfaction;
Providing senior review and professional authentication of memos, reports, drawings and other engineering documents;
Liaising with clients, consultants, regulatory and utility agencies, and contractors;
Uphold the company's core values and maintain Health and Safety at the highest level; and
Other duties as assigned.
PROJECT RESPONSIBILITIES
While the Department Manager is involved in some billable work, your utilization and project commitments must be managed to ensure an appropriate level of attention to their primary management and leadership responsibilities;
Providing project management, engineering and technical expertise; project components include project planning, studies, preliminary design, final design;
Coordinate with Planning group that provide traffic analysis/TIA, transportation planning, and traffic signal design;
Coordination with Major Projects that provide Project Management of large transportation DB/P3, bridges, etc.; and
Cross-disciplinary design supervision and design coordination, preparation of construction plans and bid document specifications, office engineering construction support, coordination with facility operations staff, start-up assistance, and contract administration.
QUALIFICATIONS
Undergraduate Degree in Engineering (Civil Engineering preferred) from an accredited university;
Registered Professional Engineer Alberta;
Minimum 12+ years of related experience with 5 years in a supervisory capacity;
Experience leading multi-disciplinary teams of professionals;
Experience with various roadway transportation infrastructure including complex interchanges, arterial roadways, highways, transit (LRT and BRT) and airports as they relate to roadway improvements, etc;
Experience with P3 projects and / or other alternative project delivery models is an asset;
Strategic, conceptual analytical thinking and decision-making skills;
Adaptability and flexibility including the ability to manage project deadlines;
Experience with schedule software is an asset;
Demonstrated willingness to learn;
Strong interpersonal skills and enthusiastic team player;
Excellent oral and written and presentation skills; and
Be flexible and have the ability to work on multiple projects of varied complexity with minimal supervision.
#LI-DG1
Offers of employment for safety-sensitive positions involving fieldwork are contingent upon candidates being able to perform key physical tasks of the job as described in the job posting and interview. This may include the ability to work in a variety of environmental conditions, such as remote or isolated areas, working alone, and in inclement weather (within safe and reasonable limits).
WSP welcomes and encourages applications from people with disabilities. Accommodations are available on request for candidates taking part in all aspects of the selection process.
WSP is committed to the principles of employment equity. Only the candidates selected will be contacted.
WSP Canada Inc.
Calgary, AB