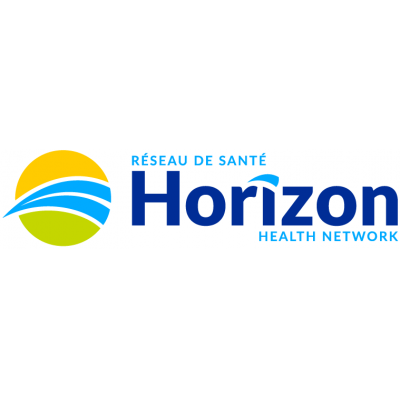 Neguac Health Centre Coordinator (Permanent Full Time), Permanent Full Time
Horizon Health - Miramichi Zone
in Miramichi, NB
Horizon Health Network is an equal opportunity employer.
COMPETITION #: 2018-35251 External
BARGAINING UNIT: NBNU
ZONE: Miramichi
DEPARTMENT: Neguac Health Centre
FACILITY: Neguac Health Centre
POSTING TYPE: Permanent Full Time
JOB TITLE: Neguac Health Centre Coordinator
CLASSIFICATION: RNCB Registered Nurse Class B
LANGUAGE: Bilingual Essential
HOURS OF WORK: Days, Evenings, Nights, Rotating Weekends, Statutory Holidays, Subject to change due to operational requirements
SALARY: $33.32 to $40.58 per hour
JOB PURPOSE:
Collaborating with and reporting to the Primary Health Care Manager, the coordinator assumes responsibility for providing leadership, direction and supervision of staff at the Health Center.
QUALIFICATIONS:
Must have a minimum of 5 years of nursing experience.
Baccalaureate degree in Nursing required.
Active registration with the Nurses' Association of New Brunswick.
CNA certification in Community Health Nursing considered an asset.
Current BCLS certification.
Demonstrated knowledge and skills in providing direct patient care to people throughout the lifespan, in all stages of health and complexities of illness, from unpredictable situations and chronic illness to health promotion.
Demonstrated knowledge and skills in planning, implementing and evaluating patient/community health education and promotion programs.
Demonstrated assessment skills and ability to function independently in a team environment.
Demonstrated interpersonal and leadership skills, ability to supervise, organization skills, clinical competence, teaching skills, team building skills, critical thinking and problem solving skills.
Good work and attendance record.
Excellent communication skills.
Physical ability to perform the duties of the position. Ability to attend work on a regular basis.
Ability to perform the duties of the position.
Good work record
Written and spoken competence in English and French are required. (Advanced) 
KEY RESPONSIBILITIES:
Patient Care Management:
Contributes to the development and maintenance of current evidence
based standards of nursing care, including review and revision of policies, procedures, protocols, standards and self-learning modules.
Identifies nursing needs and organizes, coordinates and prioritizes own work, provides supervision of other members of the health center team.
Conducts a continuous evaluation of the effectiveness of nursing care and ensures necessary modifications are made as required. Provides care to the patient/family/community across the lifespan.
Uses collaborative approach to problem-solving to obtain optimal outcomes.
Assists with patient care through ongoing educational initiatives. 
Contributes to the development and maintenance of current evidence-based standards of nursing care.
Contributes to the professional and the organizational vision as it pertains to clinical practice and patient care
Determines patient assignments and adjust accordingly to meet the needs of patients and staff.
Provides direct care to patient population across the lifespan.
Promotes positive relationships with patients, families and other members of an interdisciplinary team.
Human Resources Management 
Assists in developing and maintaining effective relationships with outside agencies and the community.
Develops and delivers unit based orientation.
Supervises the health center staff.
Provides input and assists in staff performance reviews.
ffectively deploys human relation skills including conflict resolution.
Operational Management
Monitors the utilization of equipment and supplies and ensures that processes are in place to maintain a safe work environment.
Participates in the process of selecting materials/equipment needed for patient care.
Promotes the effective utilization of resources.
Assists the Centre/Clinic Manager in monitoring workload assessment.
Applications for this position must be submitted on-line by October 24, 2018.
NOTE: There will be no further postings for this position should there be no fully qualified applicants. If you wish to be considered for this position and have most of the qualifications as posted and the registration or licensure where required, you are encouraged to apply at this time.
Please quote Competition # 2018-35251-External. Horizon Health Network appreciates expressed interest, however, only candidates considered for an interview will be contacted. Human Resources Department, Horizon Health Network.