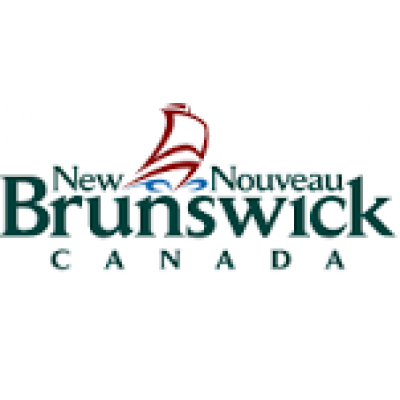 Project Executive
The Regional Development Corporation (RDC) / Société de développement régional
in Fredericton, NB
Regional Development Corporation
Project Executive
PAY BAND 6
FREDERICTON
OPEN COMPETITION
The Regional Development Corporation (RDC) is seeking a dynamic, results-oriented, and seasoned professional to fill the position of Project Executive in Fredericton.
RDC is responsible for working in partnership with the federal government to support the development priorities of New Brunswick.
Reporting to the Director of Development, the Project Executive is a highly autonomous position responsible for, but not limited to the following:
Lead, develop and mediate large, complex and/or sensitive development files with a multitude of partners with the purpose of finding mutually beneficial resolutions.
Preparation of Memorandums to Executive Council (MECs) and presentation to Cabinet committees.
Provide guidance and assistance in the development of programming relevant to community and economic development.
Lead key programs that support strategic development opportunities within New Brunswick.
Represent the Regional Development Corporation on inter-departmental and other committees.
Establish and maintain strong partnerships and working relationships with municipalities, associations, departments and other government organizations.
Establish and maintain strong working relationships with various businesses and entrepreneurs throughout the province.
Travel throughout the province meeting with key partners and stakeholder groups on priority development projects. 
The successful candidate will be a sound professional who possesses the ability to think strategically to achieve organizational outcomes that result in value-added services. 
ESSENTIAL QUALIFICATIONS: A Bachelor's degree in Business Administration, Public Administration, Engineering or other related discipline and a minimum of five (5) years of related experience including:
Experience in stakeholder engagement;
Experience in overseeing the management of grant program funding;
Experience in the evaluation of grant funding requests;
Experience in a policy role or in an operational position contributing to policy, legislation and/or program development;
Experience in community development and economic development;
Experience in strategic planning;
Experience in project management; and
Experience in program delivery.
An equivalent combination of education, training and experience may be considered. 
Written and spoken competence in English and spoken competence in French is required. Please state your language capability on your application.
Applicants must clearly demonstrate the essential qualifications to be given further consideration. Please ensure that preferred language for assessment is identified on your resume.
May be required to travel across the province.
ASSET QUALIFICATIONS: Preference may be given to candidates that have:
Experience in writing briefing notes and Memoranda to Executive Council policy proposals.
Experience in facilitating interdepartmental collaboration and leading working groups/ interdepartmental committees on files/initiatives.
Experience in machinery and process of government.
Experience in evaluation and implementation of project proposals
Subject to the response to this competition, candidates may be required to demonstrate on their application the asset qualifications in addition to the essential qualifications in order to be given further consideration.
BEHAVIOURAL COMPETENCIES: The successful candidate will possess the following behavioural competencies:
Strategic Thinking
Relationship and Network Building
Results Orientation
Analytical Thinking/Judgement
Organizational Commitment
Teamwork and Cooperation
TECHNICAL COMPETENCIES: The successful candidate will possess the following technical competencies:
Project Management
Specialized Subject Matter Expertise and Knowledge
Consulting Skills
Planning and Organizing Skills
Oral and Written Communication
Résumés should be in chronological order specifying education and employment in months and years including part-time and full-time employment.
Salary: $2,475 to $3,294 bi-weekly
Interested applicants are to apply on-line by October 24, 2018 indicating competition number: 18-RDC-04. This competition may be used to fill future vacancies at the same level.
Human Resources Services. Phone: (506) 440-3544
We thank all those who apply however only those selected for further consideration will be contacted.
As per the Civil Service Act, candidates registered with the Equal Employment Opportunity Program and veterans, who demonstrate they are among the most qualified, shall be given preference at the time of appointment.
We promote a scent-reduced environment.
We are an Equal Opportunity Employer.
The New Brunswick Public Service: Improving the lives of New Brunswickers every day!