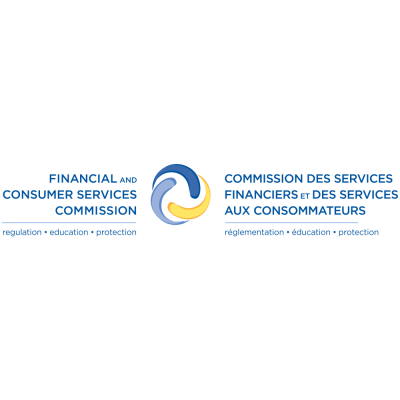 Senior Securities Officer – Saint John office
Financial and Consumer Services Commission (FCNB) / Commission des services financiers et des services aux consommateurs
in Saint John, NB
The Financial and Consumer Services Commission (FCNB) is the regulator for insurance, consumer affairs, credit unions, co-operatives, loans and trust companies, pensions and securities. We are a source of information for consumers to promote understanding of financial decisions and how to be an informed consumer. The FCNB is an independent crown corporation funded by the regulatory fees paid by industry.
We offer opportunities for dedicated professionals to play a vital role in carrying out our mandate.
Senior Securities Officer - Saint John office
We are seeking an experienced professional to act as a Senior Securities Officer in our Securities Division. As a Senior Securities Officer, you will be responsible for the Securities registration activities of the Commission. You will participate in various CSA (Canadian Securities Administrators) committees tasked with registration development, develop policies and procedures, approve applications for registration for individuals and make recommendations to approve or deny firm registration applications. You will make assessments as to suitability, completeness and compliance with securities legislation.
The Senior Securities Officer will also participate in compliance reviews with compliance staff of the Securities Division and supervise the work of the Registration Office in order to facilitate the required work. This position reports to the Deputy Director, Operations in the Securities Division.
You will remain informed of current market issues and industry trends, and you will contribute to the development of local and national rules relating to securities registration matters.
Your qualifications include:
University degree in business, commerce or public administration;
5+ years relevant work experience, with a demonstrated ability to supervise staff;
Canadian Securities Course;
Working knowledge of securities legislation and categories of registration;
Strong planning and communications skills, both oral and written;
Understanding of risk and legal compliance issues in a regulatory environment.
Preference may be given to applicants that have:
Experience conducting audits of registrants or registerable activities;
Previous experience in the investment industry;
Experience with computerized environments such as SEDAR (System for Electronic Document Analysis and Retrieval), NRD (National Registration Database);
Written and verbal proficiency in both official languages.
The Financial and Consumer Services Commission offers a competitive salary and benefit package as well as excellent opportunities for personal growth and challenge. If you are interested in being a key part of this team, please forward your résumé and covering letter to:
Financial and Consumer Services Commission
ATTN: Human Resources Officer
Email: Information@fcnb.ca
For more information about this position please visit our website at www.fcnb.ca or call the Human Resources Officer at (506) 643-7858.