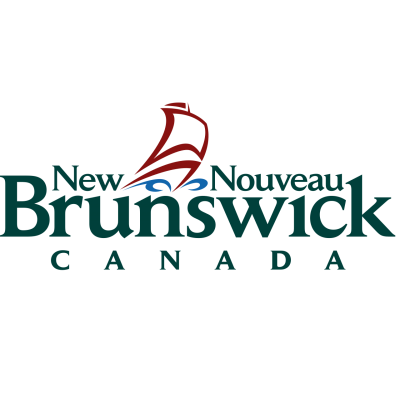 Operations Worker III
Department of Transportation and Infrastructure / Ministère des Transports et de l'Infrastructure
in Grand Manan, NB
Operations Worker III
Department of Transportation and Infrastructure
Saint John District
Regular Position
Grand Manan Division
(Open)
The Department of Transportation and Infrastructure is seeking an individual to join the Saint John District as an Operations Worker III working in the Grand Manan Division.
As a member of the Saint John District, the successful candidate will be responsible to perform skilled duties in the construction and maintenance of highways including safe and efficient operation of a variety of heavy equipment, including a one-person plow during winter operations as requested, per the procedures set by the Department of Transportation and Infrastructure. Work also includes performing normal maintenance and minor repairs on assigned equipment; preparing and maintaining work records on the operation of the assigned equipment.
ESSENTIAL QUALIFICATIONS: Completion of grade ten (10) and a minimum of three (3) years' experience in the operation of heavy construction equipment. Possession of a valid New Brunswick Class 3 driver's license with endorsement for air brakes is also required. An equivalent combination of education, training and experience may be considered.
Written and spoken competence in English is required. Please state your language capability.
Please attach a copy of your driver's license and a current Driver's Abstract (available from Service New Brunswick) with your application.
Applicants must clearly demonstrate the essential qualifications to be given further consideration. Please ensure that preferred language for assessment is identified on your resume.
ASSET QUALIFICATIONS: Preference may be given to candidates that are One Person Plow certified. Subject to the response to this competition, candidates may be required to demonstrate on their application the asset qualification in addition to the essential qualifications to be given further consideration.
The following operational requirements are also required: working on weekends and variable hours.
BEHAVIOURAL COMPETENCIES: The successful candidate will possess the following behavioural competencies: Teamwork and Cooperation, Effective Interactive Communication and Flexibility.
Résumés should be in chronological order specifying education and employment in months and years including part-time and full-time employment.
SALARY: $20.30 per hour.
We encourage applicants to apply on-line, by e-mail to District4.Competitions@gnb.ca or by mail at the following address by October 24, 2018 indicating competition number 2018-D04-22. This competition may be used to fill future vacancies at the same level.
Department of Transportation and Infrastructure
District 04 - Saint John
50 Crown Street, Suite 105
Saint John, NB E2L 2X6
Telephone: (506) 643-7463
We thank all those who apply however only those selected for further consideration will be contacted.
As per the Civil Service Act, candidates registered with the Equal Employment Opportunity Program and veterans, who demonstrate they are among the most qualified, shall be given preference at the time of appointment.
We promote a scent-reduced environment.
We are an Equal Opportunity Employer.
The New Brunswick Public Service: Improving the Lives of New Brunswickers everyday!