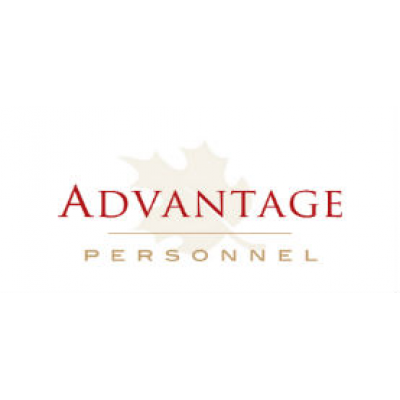 On Call Casual Housekeepers (Retirement Living)
Advantage Personnel
in Moncton, NB
Job Location: Moncton, NB
Professional Healthcare Housekeepers
Pay Between $11.25 - $11.83 per hour
The Advantage Group is a medium sized independently Canadian-owned employment and staffing firm, consisting of three employment and staffing services: The Advantage Group, Advantage Personnel, and Alternative Human Resources.
Advantage Personnel is now hiring Healthcare Housekeepers to assist with various duties/responsibilities in the Moncton area.
Responsibilities:

Collects laundry from client suites and delivers to the laundry room;

Sorts laundry into appropriate piles based on laundry type (linens, mops, personal clothing);

Operates washers and dryers properly; ensures machines are loaded properly using proper washing formula and appropriate dial settings as instructed;

Sorts clean laundry into appropriate baskets or rack; counts linen needed for each area as per linen quota;

Delivers clean clothing to client's suite and puts in appropriate dresser/closet or allow client to put away if they wish. Delivers linen to appropriate linen closets;

Fills and replenishes supplies in client's suites and washrooms;

Empties/cleans waste receptacles - place waste in designated trash area;

Moves furniture, supplies and equipment as required and in accordance with prescribed work schedules;

Dusts, cleans furniture, counters, shelving, walls, window/door ledges and casings, sinks, toilets and bathroom facilities. Keep floors clean in laundry room, client suites, hallways, elevators and common areas using appropriate cleaners and microfibers;

Follows safety, environmental and infection control practices as per facility policies;

Maintains a clean, orderly and safe work area;

Maintains and cooperates with facility Policies and Procedures, Fire & Emergency plan, WHMIS, Infection Control, Health & Safety and any other required by the facility.
Qualifications:

High School diploma or equivalent education preferred;

Advanced proficiency in the French Language;

2-3 years of previous housekeeping experience;

Works and communicates with internal and external customers to meet their needs in a polite, courteous, and cooperative manner;

Displays a high level of initiative, effort and commitment towards completing assignments efficiently.

Demonstrates responsible behavior and attention to detail;

Works with minimal supervision and responds appropriately to supervision;

Previous experience in working in long-term care or a senior's independent living environment considered an asset;

CPR & Emergency First Aid Certification considered an asset.
Advantage Personnel
910 Main Street
Moncton, NB E1C 1E6
Online: www.onyourteam.com
Email: Moncton@onyourteam.com
Phone: 506-383-8880
Fax: 506-383-1849
Please note that only successful applicants chosen for an interview will be contacted.