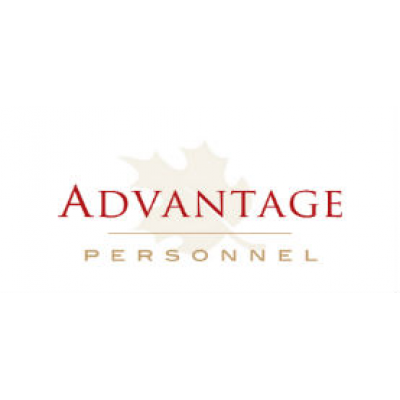 On Call Professional Server
Advantage Personnel
in Moncton, NB
Job Location: Moncton, NB
Bilingual Professional Servers
Pay Between $11.25 - $11.75 per hour
The Advantage Group is a medium sized independently Canadian-owned employment and staffing firm, consisting of three employment and staffing services: The Advantage Group, Advantage Personnel, and Alternative Human Resources.
Advantage Personnel is now hiring On Call Professional Server to assist with various duties/responsibilities in the Moncton area.
Key Duties & Responsibilities Include:

Provides meal service to clients according to established standards, procedures and guidelines and respecting the client's right to individualized services;

Ensures dining room appearance meets established standards including table linens pressed and in place, tables set with appropriate place settings for meals, and wait stations tidy and containing appropriate supplies;

Cleans all dishes, dishwasher and dish areas including all dish sinks;

Assists in the provision of catering services for internal and external events;

Follows established dietary guidelines to ensure clients receive the appropriate menu modification as indicated by their medical condition;

Communicates with the supervisor if there is a noted change in the nutritional status of a client (i.e. changes in appetite);

Ensures procedures are followed when alcohol is being served;

Provides ongoing feedback from clients and guests to the Dining Room Coordinator on meals and menu choices;

Consistently ensures service delivery meets established department standards. Ensures meals are served on time and in a courteous manner;

Assists in maintaining the process for client menus, diet slips and count sheets;

Assists in managing the process for table reservations and Private Dining Room bookings under the direction of the Dining Room Coordinator;

Assists in the process of orientation for new clients to the dining area and services when required;

Assists with food service for special functions according to menu and established standards;

The above statements describe the general nature and level of work being performed by individuals assigned to this role. This is not intended to be an exhaustive list of all responsibilities and duties required of the successful candidate.
Requirements Include:

High School Diploma or equivalent education preferred;

Demonstrated client focus;

Advanced proficiency in the French and English language

Excellent organizational skills;

Demonstrated interpersonal and problem-solving skills;

Self-motivated and directed;

Demonstrated regular attendance;

Food service experience;

Ability to work flexible hours and shifts.
Advantage Personnel
910 Main Street
Moncton, NB E1C 1E6
Online: www.onyourteam.com
Email: Moncton@onyourteam.com
Phone: 506-383-8880
Fax: 506-383-1849
Please note that only successful applicants chosen for an interview will be contacted.