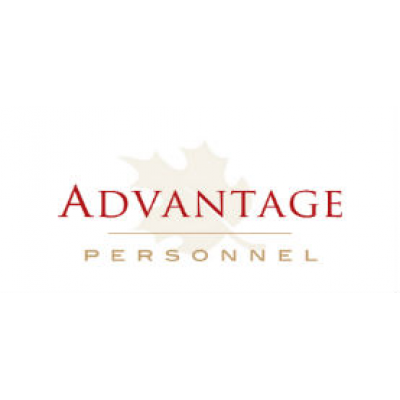 On Call Cooks
Advantage Personnel
in Moncton, NB
Job Location: Moncton, NB
On Call Professional Cooks Pay Between $12.76 per hour
The Advantage Group is a medium sized independently Canadian-owned employment and staffing firm, consisting of three employment and staffing services: The Advantage Group, Advantage Personnel, and Alternative Human Resources.
Advantage Personnel is now hiring On Call
Professional Cooks
to assist with various duties/responsibilities in the Moncton area.
Key Duties & Responsibilities Include:
Consistently ensures food quality, presentation, and service delivery meet established department standards. Ensures meals are attractive, the correct temperature and portion size, and that service is timely.

Follows production sheets to guide food preparation and assist with cost control.

Assists with preparation of food for special functions e.g. catering, theme dinners to ensure service meets established standards.

Familiarizes self with the specific needs of each client e.g. diet restrictions, allergies and special requests/accommodations.

Ensures completion of required documentation e.g. inventory counts, food and equipment temperature and cleaning checklists, security / lock-up checklists as required.

Assists with the process for checking and receiving of deliveries and inventory control. Ensures all supplies are stored, labelled, and rotated properly.

Completes department audit activities as required.

Participates in the client and employee incident reporting and investigation process as required.

Processes pots, pans, and dishware and maintains sanitation dishwasher and dish sinks according to established cleaning guidelines as required.

Ensures that dress code and appearance are in compliance with the facility policy.

Follows disposal procedures according to established waste management guidelines for organics, paper, plastics, cans/bottles, non-recyclable material, etc.

Reports dish breakage and follows the procedure for disposal.

Reports areas and equipment in need of repair to the maintenance department.

Ensures kitchen appearance meets established standards for cleanliness and organization.

Displays responsible behavior consistent with adherence to organization standards e.g. employee standards of conduct, policies, procedures, etc.

Communicates effectively with all facility teams. Promotes teamwork and cooperation.

Utilizes food, supplies and equipment in a responsible way e.g. endeavors to control food waste, follows manufacturers guidelines in the use of equipment.

Follows safety, environmental and infection control practices as per facility policies.

The above statements describe the general nature and level of work being performed by individuals assigned to this role. This is not intended to be an exhaustive list of all responsibilities and duties required of the successful candidate.
Requirements Include:
Minimum of 2 years cooking experience;

Basic food safety training or other recognized food safety certification;

Demonstrated experience working and communicating with internal and external customers to meet their needs in a polite, courteous, and cooperative manner;
Advantage Personnel
910 Main Street
Moncton, NB E1C 1E6
Online: www.onyourteam.com
Email: Moncton@onyourteam.com
Phone: 506-383-8880
Fax: 506-383-1849
Please note that only successful applicants chosen for an interview will be contacted.