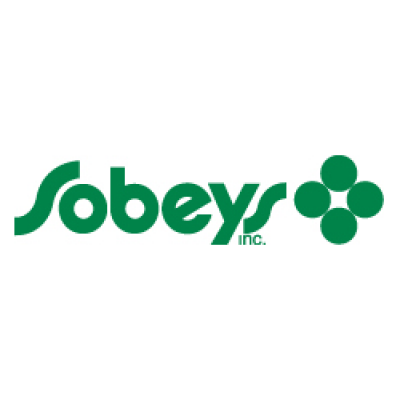 Director, Compliance & IT Audit
Sobeys Inc.
in Stellarton, NS
Requisition ID:
46169
Career Group:
Corporate Careers
Job Category:
Administration
Travel Requirements:
20 - 30%
Country:
Canada (CA)
Province:
Nova Scotia (CA-NS)
City:
Stellarton
Location:
King Street
Postal Code:
A proudly Canadian retail company, Sobeys began in 1907 as a small meat delivery business in Stellarton, Nova Scotia. Today, Sobeys Inc. serves the food shopping needs of Canadians with approximately 1,500 stores in all 10 provinces under retail banners that include Sobeys, Safeway, IGA, Foodland, FreshCo, Thrifty Foods, and Lawton's Drug Stores as well as in-store pharmacies, liquor and more than 350 retail fuel locations.
Together with our 125,000 employees and franchise affiliates and a collective passion for delivering exceptional food and shopping experiences, Sobeys' purpose is to improve the lives of Canadians by helping them Eat Better, Feel Better and Do Better. .
All career opportunities will be open a minimum of 5 business days from the date of posting.
Overview
Sobeys is full of exciting opportunities and we are always looking for exceptional strategic leaders to join our team! We currently have a full-time opportunity for a
Director, Compliance & IT Audit
to join our National Finance Audit team. This role has the option to be based out of one of our corporate offices located in Mississauga, ON or Stellarton, NS.
Job Description
What you'll get to do in this fast paced role: Compliance
Oversight, leadership and accountability of the annual CEO / CFO certification process (Compliance program)
Develop and direct a comprehensive Compliance program to review controls over financial reporting
Promote continuous rationalization and optimization of the Compliance program achieving efficiencies year over year including phased adoption of CSA (control self assessment)
Manage relationships with the external auditor and co-sourcing arrangements with outside consultants (e.g. accounting firms), to achieve efficiencies and minimize duplication and disruptionIT Audit
Develop and execute a broad program of audits covering all aspects of the Information Technology systems and processes
Calibrate, rate and provide impact and root cause assessments on all identified issues to identify themes and potential aggregation risk
Department
Support the VP Internal Audit in preparing reports for the Senior Management and the Audit Committee on the summary of progress, testing completion, issues and remediation tracking
Supports the VP Internal Audit in continuous communication and quarterly touch points with the Executive Committee in providing formalized activity and issue tracking for their functional area
Identify and improve department processes, methodology, control testing and reporting efficiencies
Input and maintain the IT Audit Universe for development of the annual plan
Continuous development of stakeholder relationships across the business to facilitate effective working relationships and value add deliverables
Continuous promotion and education of internal controls, risk management and governance best practices across the organization
Manage department budgets and resources to deliver the annual Compliance and IT Audit plan
People Management
Participate in the recruiting, interviewing and selection process of new employees
Provide leadership, coaching, development, training and career planning to direct reports
Ensure direct report roles and capabilities are optimally aligned with the department's strategic direction and pillar based strategy
Job Requirements
What your resume will include and demonstrate to us:
Undergraduate Degree with emphasis in Accounting, Finance, Computer Science or a related business field
Professional Accounting Designation including CGA, CMA, CPA, CA, CISA or MBA
Minimum of 5 years of Senior Management experience in at least one of the following areas: Public Accounting, Internal Audit, Finance, Sarbanes-Oxley /52-109,IT Audit or ERM, or;
Minimum of 10 years related business experience in at least one of the following areas: Public Accounting, Internal Audit, Finance, Sarbanes-Oxley/ 52-109, IT Audit or ERM
Strong knowledge of Bill 198 legislation NI 52-109 and 52-111 and/or Sarbanes-Oxley
Strong knowledge and application of leading ERM practices
Sound technical knowledge of ERP systems (SAP preferred); mainframe and client server operating systems; and Information Technology processes
Demonstrated advanced experience with application and general control audits including familiarity with COSO and COBIT (IT Governance Framework)
Strong organizational, analytical, and conceptual skills
Strong project management skills and ability to multi-task
Strong ability to direct, plan, schedule, and execute audit functions
Strong people-management and team building skills
Ability to balance multiple competing priorities
Excellent communication skills (both oral and written)
This is a critical role within our organization which provides an opportunity to really impact the effectiveness of our business. This role also has frequent interaction with leadership across our organization, so we are looking for someone who is confident presenting at all levels. We are excited to hear from industry leading professionals in this space.
This is an outstanding opportunity to join a leading Canadian company with a clear vision and focus. We are only accepting online applications and welcome applications from all qualified people interested in this challenge. We will be contacting only those who will be selected to interview.
Sobeys offers our employees many valuable benefits such as:
Growing organization
Competitive salary
Profit Sharing Plan
Pension plan
Flexible health and dental benefits plan (eligible employees)
Ongoing Training & Development
Opportunity for internal mobility to other departments and/or promotions (for employees who are strong performers)
LI-NC1
Sobeys is committed to accommodating applicants with disabilities throughout the hiring process and will work with applicants requesting accommodation at any stage of this process.
While all responses are appreciated only those being considered for interviews will be acknowledged.
We appreciate the interest from the Staffing industry however respectfully request no calls or unsolicited resumes from Agencies.