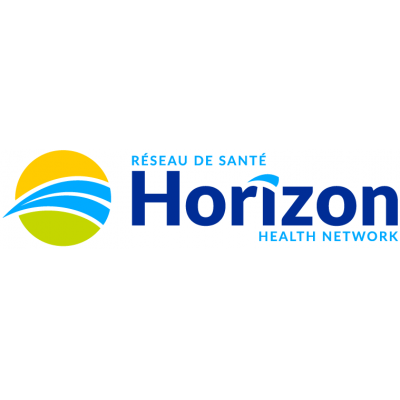 Manager, Organ Division , NB Organ & Tissue Program (Temporary Full Time), MONH Transplant-ORG program
Horizon Health - Moncton Zone
in Moncton, NB
Horizon Health Network is an equal opportunity employer.
COMPETITION #: 2018-35105 External 
BARGAINING UNIT: NBNU
ZONE: Moncton
DEPARTMENT: MONH Transplant-ORG program
FACILITY: The Moncton Hospital
POSTING TYPE: Temporary Full Time
JOB TITLE: Manager, Organ Division , NB Organ & Tissue Program
CLASSIFICATION: Registered Nurse Class Manager RNCMA
LANGUAGE: Bilingual Essential
HOURS OF WORK: Day, TEMP: November 30, 3018 to September 6, 2019, Subject to change due to operational requirements
SALARY: $37.57 to $45.72 per hour (Subject to employment status)
JOB PURPOSE:
To plan, organize, direct, monitor, sustain and continuously improve the organ donation process within the province of NB, while effectively and efficiently utilizing the available financial, material and human resources. To provide leadership to the organ donation team resource nurses, the donors and families that is congruent with Health Canada and accreditation standards. This position will require on-call responsibilities for donation and travel within the province of NB to support and promote organ donation. 
QUALIFICATIONS:
Current registration in the Province of New Brunswick
Baccalaureate Degree in Nursing
Completion or willingness to complete the Horizon Management Leadership 
Development Program within 6 months of assuming the position
At least 3 years of progressive nursing experience, and proven competency as a
practitioner within a critical care areas within the last 5 years
Valid driver's licence and willingness to travel 
To become certified as Inspector of Anatomy 
Experience and knowledge of the organ and tissue procurement and donation
processes is an asset
Demonstrated ability as a role model/mentor in an interdisciplinary team
Ability to attend work on a regular basis 
Ability to perform the duties of the position 
Good work record
Written and spoken competence in English and French are required. (Advanced Level)
**A resume (CV) is required as part of the application**
Note: Registration with the Nurses Association of New Brunswick and a Baccalaureate Degree in Nursing or in a relevant discipline. Must also have considerable progressively responsible related experience and demonstrated leadership ability; OR related experience and successful completion of a recognized comprehensive program in management.
KEY RESPONSIBILITIES:
Patient Care
Acts as a professional role model/mentor and resource
Demonstrates in-depth knowledge of the organ donation process 
Accountable for quality patient care 
Ensures standards are met and maintained
Plans, implements and evaluates changes that will enhance the patient and family experience 
Ensures a safe and secure environment for patients, family, staff and other
Ensures an inter-disciplinary team approach to patient focused care
Analyses workload and establishes staffing patterns and work to meet the program's needs, approved budgets and collective agreements
Develops and implements quality improvement initiatives
Responds to profession and patient care concerns/compliments in accordance with the Regional Health Authority policies and determines appropriate follow up measures
Participates in the development of proposals/plans affecting future delivery of service, utilizing relevant data for decision support
Ensures staff are aware of need for and practice good public relations 
Education
Maintains an awareness of current trends and issues 
Ensures the provision of educational opportunities for growth and development of staff
Responsible for ensuring certification/recertification of competency/specific skills of staff
Identifies and facilitates developmental and educational needs of staff, the public, physician and other healthcare providers as required 
Maintains an awareness of current trends and standards related to Organ and Tissue donation
Human Resources
Provides leadership in promoting a professional practice environment
Maintains a performance appraisal system and assists staff in setting primary objectives based on individualized learning needs and goals; Provides ongoing evaluation of the employee's progress
Collaborates with the Administrative Director and Human Resources in the recruitment, selection, development and promotion of staff
Collaborates with Human Resources in administering relevant collective agreements
Participates in the complaints and grievance procedures
Monitors attendance and initiates corrective action as required; Facilitates a process for staff counselling
Financial
Evaluate the fiscal impact of new programs and other relevant unit activities
Prepares and submits budget in collaboration with Administrative Director
Monitors and accounts for budgetary variances on a monthly basis
Planning and Evaluation 
Establishes priorities, policies and procedures that support the mission, vision and strategic direction of the program in collaboration with the Provincial Advisory Call Stakeholders from Horizon and Vitalité (Provincial Advisory Committee) Research
Promotes awareness of current research in Organ and Tissue 
Participates in the decision to implement or continue research projects at the unit level in consultation with appropriate committees i.e. research review
Developmental/Organizational Responsibilities
Makes sound, effective decisions in matters affecting the Program 
Responsible for the effective functioning and decision making for all activities
Responsible for Quality Improvement (QI) activities in collaboration with the
Program Quality Consultant
Participates and encourages staff participation on committees at unit, professional, Health Authority, provincial and community levels
Maintains a mechanism for nursing staff to communicate and participate in unit and program decision making
Cooperates with teaching facilities to provide effective learning opportunities for students
Strengthens professional self-development through continuing education
Liaises and negotiates with other departments/services within the province of NB
Consults and acts as a resource to nurses and others within the Horizon Health Network and province
Applications for this position must be submitted on-line by October 21, 2018.
NOTE: There will be no further postings for this position should there be no fully qualified applicants. If you wish to be considered for this position and have most of the qualifications as posted and the registration or licensure where required, you are encouraged to apply at this time
Please quote Competition # 2018-35105-External. Horizon Health Network appreciates expressed interest, however, only candidates considered for an interview will be contacted. Human Resources Department, Horizon Health Network.