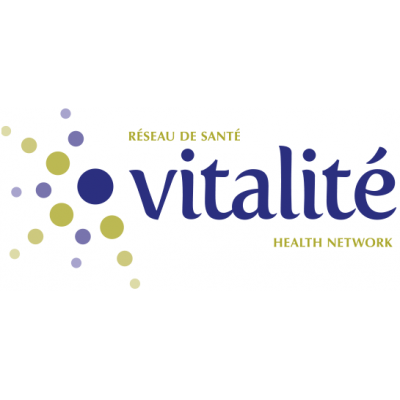 Regional Community Coordinator
Vitalité - Zone 1 - Beauséjour
in Saint John, NB
BARGAINING UNIT : Management and Non Bargaining
ZONE : Vitalité Health Network
FACILITY : Ridgewood Addiction Services - Saint John
DEPARTMENT : New Brunswick Fetal Alcohol Spectrum Disorder (FASD) Centre of Excellence
CLASSIFICATION : Regional Community Coordinator
STATUS : Permanent full-time
FTE : 1.0
ANTICIPATED DATE : As soon as possible
HOURS OF WORK :
Monday to Friday - 8:30 to 4:30
Work schedule may be changed to meet operational needs.
JOB SUMMARY :
Under the authority of the New Brunswick Fetal Alcohol Spectrum Disorder (FASD) Centre of Excellence Program Manager, the Regional Community Coordinator will assess community needs and offer support and interventions to clients and families affected by FASD through education, promotion of services, referrals, and community assessments.
The NB FASD Centre of Excellence provides services related to the prevention, diagnosis and support/ intervention for FASD.
REQUIREMENTS :
Formal training in the field of fetal alcohol spectrum disorder (FASD) e.g. from Diagnostic & Prevention Network Centre on Human Development and Disability at the University of Washington, or other relevant training in FASD;
College or university degree in health care, social sciences or education considered as an asset;
Minimum of 2 years' experience working with individuals and families affected by FASD;
Experience working with members of a multidisciplinary professional's team including community resources;
Working with health and community needs of Aboriginal populations with respect fo FASD considered an asset;
Client focus;
Ability to work in collaboration with internal and/or external agencies, as well as with families;
Strong leadership and communication skills including experience in group facilitation and team work;
Ability to relate to clients and their families in a non-judgmental manner and holistic approach;
Sense of innovation and creativity;
Ability to teach and transmit knowledge to others;
Obvious interest in professional development required for the position;
Ability to work independently and as a team member;
Physically able to perform assigned duties;
Good previous work history (performance and attendance);
Adherence to professional ethics principles, to the Network management philosophy and organizational values;
Compliance with the rules of confidentiality established by the Vitalité Health Network.
Written and spoken competence in English and French is required.
NOTE:
Salary commensurate with provincial scale for management staff.
The above requirements may be verified through oral, written or practical tests during the selection process.
Should there be no fully qualified applicants, this position will not necessarily be reposted. If you wish to be considered for this position and meet most of the requirements, you are encouraged to apply at this time.
The employer reserves the right to shorten or extend temporary assignments for operational reasons.
We thank all applicants. However, only those selected for an interview will be contacted.
The Vitalité Health Network is a smoke-free environment