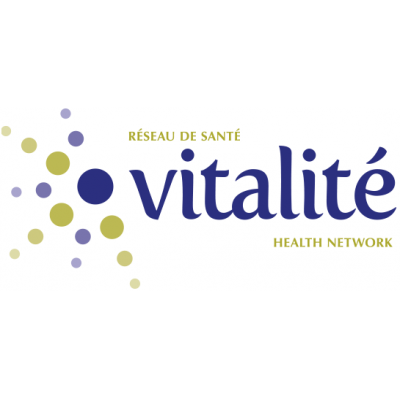 Kinesiologist
Vitalité - Zone 4 - Nord-Ouest/Northwest
in Edmundston, NB
Note: Applicants must attach a resume to their application.
BARGAINING UNIT: Management and Non Barganing
ZONE: Zone 4 - Northwest
FACILITY: Edmundston Regional Hospital
DEPARTMENT: Physiotherapy
CLASSIFICATION: Kinesiologist
STATUS: Temporary full-time (undetermined)
FTE: 1.0
ANTICIPATED START DATE: September 30th, 2018
HOURS OF WORK:
Day shifts
Possibility of standby and call back
Work schedule may be changed to meet operational needs.
JOB SUMMARY:
This position includes working as an aide with inpatients and outpatients assigned by the physiotherapist. The employee can work alone or with the physiotherapist in patient rehabilitation. The employee is responsible for overseeing exercise programs for patients in loss of autonomy as well as any other chronic diseases. Responsibilities consist in preparing and applying exercise programs, preparing the necessary equipment and overseeing exercise sessions. Additional responsibilities include monitoring patients' response to exercise (vital signs) and adjusting exercise programs as required. The work can also include cleaning, storing and preparing equipment for treatments. Work also includes participation in the planning and implementation of the physiotherapy program activities and may include activities in the areas of quality improvement, collection of statistics and student training. Depending on operational needs, the incumbent could sometimes be required to work in other North-West Zone facilities.
REQUIREMENTS:
Bachelor of Science in Kinesiology;
Hold or be prepared to obtain the Certified Clinical Exercice Physiologist (CEP) course/certification of the American College of Sports Medicine (ACSM) or training to administer stress tests to patients with a chronic illness, equivalent to that required for Exercise Specialist certification;
Active member of the New Brunswick Kinesiology Association;
One (1) year experience in the field would be an asset;
Recognized BLS course and update completed within past year;
Back in Form training or registration for upcoming session;
Sense of leadership and motivation;
Analytical, synthesizing and decision-making skills;
Demonstrated professionalism and ability to foster helping relationships;
Knowledge of community resources in health and social services;
Ability to work during very busy periods;
Client teaching skills;
Following personal qualities: sound judgment, initiative and creativity, and adaptation to change;
Brief description of desired position and explanation of interest in position;
Ability to work independently and as part of a team;
Physical ability to perform the assigned work;
Good work history (performance and attendance);
Adherence to professional ethical principles, the Network's management philosophy, and organizational values;
Compliance with the rules of confidentiality set by Vitalité Health Network.
Knowledge of spoken and written French is essential and knowledge of spoken English is required.
NOTE:
1. Salary according to provincial scale for management staff.
The above requirements may be verified through oral, written or practical tests during the selection process.
Should there be no fully qualified applicants, this position will not necessarily be reposted. If you wish to be considered for this position and meet most of the requirements, you are encouraged to apply at this time.
The employer reserves the right to shorten or extend temporary assignments for operational reasons.
We thank all applicants. However, only those selected for an interview will be contacted.
Vitalité Health Network is a smoke-free environment