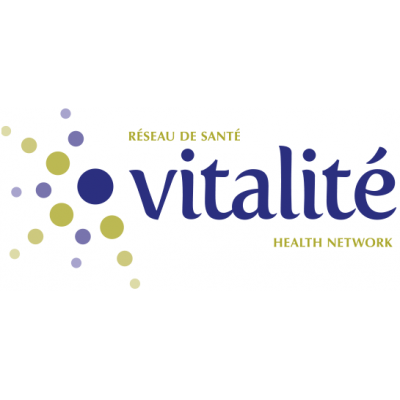 Dietitian/Nutritionist 1 (DT01)
Vitalité - Zone 1 - Beauséjour
in Shediac, NB
Note: Applicants must attach a resume to their application.
BARGAINING UNIT : SHCP
ZONE : Zone 1 - Beauséjour
FACILITY : Public Health - Shediac
DEPARTMENT : Dietetics
CLASSIFICATION : Dietitian/Nutritionist 1 (DT01)
STATUS : Permanent part-time
FTE : 0.7
HOURS OF WORK :
8-hour shifts - Monday to Friday;
Work schedule subject to change to meet operational needs.
ANTICIPATED START DATE : As soon as possible
JOB SUMMARY:
The successful candidate will know how to use the population health approach and determinants of health in planning health promotion and disease prevention activities. They will work in a multidisciplinary team setting and will provide a variety of public health nutrition services to individuals and groups. They will be responsible for creating partnerships, collaborating in community development, and providing expertise in the field of nutrition to colleagues, other professionals and community agencies and organizations. They will also be called upon to work on various Public Health programs ("Healthy Families, Healthy Babies," "Healthy Learners in School" and other programs as needed). Finally, they will collaborate in the delivery of the Special Foods Program and the Dietetic Intern Program.
REQUIREMENTS:
Member in good standing of the New Brunswick Association of Dietitians (NBAD);
At least two years' experience as a dietitian demonstrating the following is an asset:

Ability to apply epidemiology principles to promote health and prevent disease;
A bility to apply a population health approach and the determinants of health in health promotion strategies;
A bility to tailor health promotion and primary prevention strategies to individuals, groups, communities and the general population;
Ability to create partnerships in the community and collaborate with partners;
A bility to facilitate adolescent or adult groups;

BLS (basic life support) certificate and maintenance of certificate;
Computer skills and knowledge of the Microsoft Office suite;
Good organizational skills and efficient work management;
Good communication and interpersonal skills;
Sound judgment, leadership, initiative, creativity and ability to adapt to change;
Valid driver's licence;
Ability to work independently and as part of a team;
Ability to travel within the assigned zone and to work as needed in the other Public Health offices within the zone;
Ability to travel within Vitalité Health Network, as needed.
Written and spoken competence in English and French is required.
The above requirements may be verified through oral, written or practical tests during the selection process.
Should there be no fully qualified applicants, this position will not necessarily be reposted. If you wish to be considered for this position and meet most of the requirements, you are encouraged to apply at this time.
The employer reserves the right to shorten or extend temporary assignments for operational reasons.
We thank all applicants. However, only those selected for an interview will be contacted.
Vitalite Health Network is a smoke-free environment