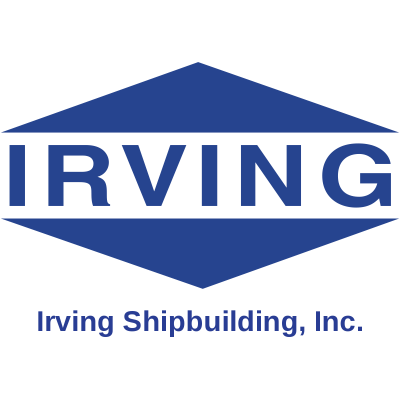 Sr. Underwater Warfare Systems Specialist/Engineer
Irving Shipbuilding
in Multiple Locations
Halifax City, NS
|
Halifax Regional Municipality, NS
|
Halifax, NS
SR. UNDERWATER WARFARE SYSTEMS SPECIALIST/ENGINEER
Irving Shipbuilding Inc., located at 3099 Barrington Street Halifax NS B3K 5M7, is part of the J.D. Irving Group of companies and is in the business of building quality ships and repairing vessels. The company's primary site is Halifax Shipyard, with three other locations in the Maritime Provinces. Irving Shipbuilding is currently working on a number of significant projects for the Department of National Defense.
The
Underwater Warfare (UWW) Systems Integration Engineer
will fulfill a key role in the Under Water Warfare (UWW) Team. This position will be responsible for providing coordination and engineering oversight to the integration, installation, set to work, test and evaluation of all Canadian Surface Combatant (CSC) UWW systems. This will include, but is not limited to the:
Hull Mounted Sonar,

Towed Low Frequency Active and Passive Sonar (TLFAS),

Mine Avoidance Sonar (MAS),

Sonobuoy Processing System (SPS),

UW Communications

Bathythermograph,

Expendable Torpedo Counter Measures (ETCM); and

Torpedo Defence Systems (TDS) including handling systems.
The UWW System Integration Engineer will provide insight regarding the design of these systems, their function within the Combat System, and be responsible for ensuring that fully compliant CSC solutions are provided in accordance with sound engineering practice. This UWW System Integration Engineer will participate in the CSC Integrated Product Teams (IPT) structure, in partnership with the Warship Design and Combat Systems Integration Subcontractors to ensure that compliant solutions are delivered to the Royal Canadian Navy (RCN).
This is a full time, permanent staff role (one opening) located in Halifax N.S.
Qualifications:


Electrical or Computer Engineering related to acoustic systems; and
Professional Engineer or eligibility for this qualification.
Post graduate qualifications is desirable in an area related to underwater Acoustics.


Experience:
A minimum of seven years' experience in the following fields:

Engineering in large and complex defense acquisition projects;
Knowledge and experience on UWW acoustic systems
Combat System Architecture;
Software design, integration, installation, setting to work and testing of UWW Systems;
Doors
Excellent written and oral communication skills; and
Coordination with multiple organizations.

Experience in the following fields would be preferred:

Engineering for Naval platforms
Design, production, test and trials on a ship construction program
Working knowledge of the Linux environment
Conducting Sea Acceptance Trials
Key Responsibilities:
Participate in the CSC IPT structure to coordinate and manage all stakeholder interests, governing standards, and CSC requirements applicable to CSC Underwater Warfare systems.
Provide engineering oversight and guidance during requirements definition, design, integration, and test activities to ensure that fully compliant and certified solutions are provided in accordance with sound engineering practice.
Provide engineering oversight and guidance relating to the integration of UWW systems within the UWW suite and with the CSC Combat Management System (CMS).
Provide knowledge and insight into software integration challenges with Underwater Warfare systems and associated mitigation processes.
Provide knowledge and insight into the operational employment of Underwater Warfare systems and their roles in Anti-Submarine Warfare.
Provide technical expertise in the development and evaluation of documentation products related to the requirements definition, design, integration, and test of all UWW systems.
Support the coordination of scheduling, planning, and conduct of Underwater Warfare activities to ensure that related program milestones are met.
Ensure performance compliance of the Underwater Warfare solutions.
Provide accurate status reports on assigned activities to the Underwater Warfare Team Lead.
Provide support in evaluating engineering change to ensure that impacts, risks, and issues related to Underwater Warfare design, integration, test, and acceptance activities are understood and recorded.
Establish and maintain strong working relationships with internal (Shipyard Production, CSC Program personnel) and external stakeholders (subcontractors and Canadian government staff).
Support a culture of teamwork, pro-activeness, and enthusiasm within the Combat System tam, and be a role model for professional behavior.

All successful applicants must meet requirements for Canadian Controlled Goods Program (CGP), Canadian Government Security clearance, and U.S. International Traffic in Arms Regulations (ITAR).
What We Offer:
Irving Shipbuilding is proud to offer a competitive salary and benefits package, including but not limited to medical, dental, and vision

We thank all applicants for their interest, but only those selected for an interview will be contacted.
For further details, please contact Aimee Wragg at: mailto:snow.emily@irvingshipbuilding.com
To Apply for this Career Opportunity:
Please complete the online application form. An up-to-date resume of past experience and education is required.
All applications will be reviewed by one of our recruiters. If the recruiter sees a potential opportunity (current or future) that matches your skills and experience, you will be contacted to discuss your qualifications for a position with Irving Shipbuilding
We thank all candidates for their interest, however, only those selected for interviews will be contacted.
To learn more about our products and services, click here .
Please be advised that some positions have been designated as 'Safety Sensitive' where the employee holding the position has a heightened responsibility for his/her own safety or the safety of others due to the nature of the job. If this is the case, you will be informed in the interview process

Irving Shipbuilding Inc. is committed to the principle of equal opportunity in its employment practices and to providing an environment free from discrimination and harassment for all employees.
We do not accept unsolicited resumes from search firms or employment agencies, and we are not responsible for any fees related to unsolicited resumes.