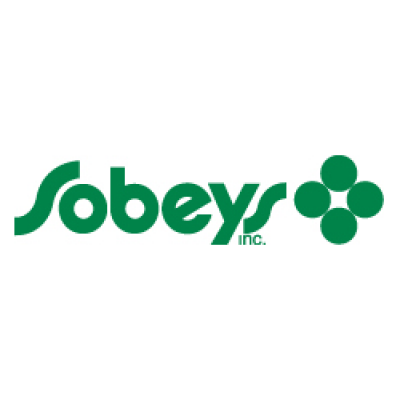 Enterprise Integration Applications Developer
Sobeys Inc.
in Stellarton, NS
Requisition ID:
46045
Career Group:
Corporate Careers
Job Category:
Information Technology
Travel Requirements:
0 - 10%
Country:
Canada (CA)
Province:
Nova Scotia (CA-NS)
City:
Stellarton
Location:
Foord St. Office
Postal Code:
A proudly Canadian retail company, Sobeys began in 1907 as a small meat delivery business in Stellarton, Nova Scotia. Today, Sobeys Inc. serves the food shopping needs of Canadians with approximately 1,500 stores in all 10 provinces under retail banners that include Sobeys, Safeway, IGA, Foodland, FreshCo, Thrifty Foods, and Lawton's Drug Stores as well as in-store pharmacies, liquor and more than 350 retail fuel locations.
Together with our 125,000 employees and franchise affiliates and a collective passion for delivering exceptional food and shopping experiences, Sobeys' purpose is to improve the lives of Canadians by helping them Eat Better, Feel Better and Do Better. .
All career opportunities will be open a minimum of 5 business days from the date of posting.
Overview
Are you a Junior Developer that is passionate for technology and eager to grow and develop within a specialized role? Do you have an interest in learning Enterprise Integration technologies and working in a Cloud environment? Sobeys is full of exciting opportunities and we are always looking for bright new talent to join our team! We currently have a full-time opportunity for an
Enterprise Integration Applications Developer
to join our Technology department based out of our office in Stellarton, Nova Scotia.
Job Description
What you'll get to do in this fast-paced role:
Translate user requirements into solution design for development and implementation of enterprise integration technology solutions.
Provide accurate estimates for all aspects of work and work to deadline from requirements analysis and design specifications.
Learn about Enterprise Integration architecture and how specific features, characteristics, functionality and design of solution will meet business requirements.
Work within small teams or individually to provide integration solutions to meet requirements.
Consistently write and test solutions to estimate and conform to best practice.
Contribute to innovation, solution architecture and application design activities to ensure that solutions adhere to standard, leverage robust technical infrastructure, and are cognizant of evolving industry trends.
Participate in evolving guidelines, standards and consistent processes specific to Application Integration (EAI), Data Integration, API/Services Integration (ESB & API Services Mgmt), B2B/EDI processes, Digital/Mobile Integration, and, Hybrid Cloud integration technologies (iPaaS).
Ensure solutions leverage innovative approaches & evolving technologies, and align with evolving Network, Security & Application Development strategies & standards.
Work closely with management to understand priorities consistent with Sobeys IT Business Strategy.
Resolve problems with increasingly less direction.
Create user, operational and system documentation as required.
Contribute to the administration and on-going maintenance of Enterprise Integration infrastructure.
Participate in an on-call rotation for production Enterprise Integration systems.
Job Requirements
What your resume will include and demonstrate to us:
University degree in Computer Science or related discipline
Flexible and adaptable in regards to innovating, learning and understanding new technologies
Experience working both independently and in a team-oriented environment
Demonstrated commitment to personal/ professional development & continuous improvement
Keen attention to detail with proven analytical and problem-solving abilities
Strong written and communication skills
Previous experience in software engineering and solution delivery methodologies is an asset
Experience or interests in the following technologies considered an asset:
Technical orientation with emphasis on the administration, development and configuration of the Enterprise Integration environments
Experience in service-based development (ie- Web Services, RESTful APIs, etc.)
Experience in data mgmt & message queuing solutions
Usage of source control and continuous integration/ deployment technologies
Experience with RedHat Linux, Open Shift (Open Shift Container Platform, Kubernetes, Docker) and 3Scale development an asset.
Experience with YAML, HTML5, NodeJS, Express, jQuery and Angular.
Sobeys is committed to accommodating applicants with disabilities throughout the hiring process and will work with applicants requesting accommodation at any stage of this process.
While all responses are appreciated only those being considered for interviews will be acknowledged.
We appreciate the interest from the Staffing industry however respectfully request no calls or unsolicited resumes from Agencies.