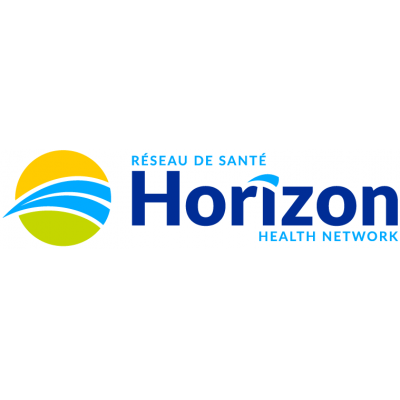 Assistant Payroll Manager (Permanent Full Time), Finance - Payroll
Horizon Health - Fredericton Zone
in Fredericton, NB
Horizon Health Network is an equal opportunity employer.
COMPETITION #: 2018-33170a External
BARGAINING UNIT: Non-Bargaining
ZONE: Fredericton
DEPARTMENT: Finance - Payroll
FACILITY: Dr. Everett Chalmers Regional Hospital
POSTING TYPE: Permanent Full Time
JOB TITLE: Assistant Payroll Manager
CLASSIFICATION: Non Bargaining
LANGUAGE: English Essential
HOURS OF WORK: Days, Subject to change due to operational requirements
SALARY: $24.70 to $34.55 per hour (Payband 4)
JOB PURPOSE:
The Assistant Payroll Manager is responsible for the maintenance of the payroll dictionary within the Meditech Payroll Module. He/she must insure that all earning/withholding codes are set up correctly and that new codes are tested for accurate reporting and compliance; must also insure that employees' access to system is accurate and up-to-date. The Assistant Payroll Manager will be required to analyse, configure and validate payroll accounts and provide interpretation of the results. The Assistant Payroll Manager is responsible for posting pay and reconciling payroll. He/she will also work closely with the management team to oversee payroll's year end activities, reporting, reconciliations, remittances and audit. The role also demands a solid foundation in process improvement and the ability to streamline operations to deal with challenges while maintaining productivity and effectiveness.
QUALIFICATIONS:
5+ years payroll experience
5+ years management experience
Strong understanding of programming, data mapping and conversion and operating systems
Accounting background with a strong understanding of financial stewardship
Payroll Compliance Practitioner Certification (PCP) or Certified Payroll Manager (CPM) designation
Experience in the implementation of a payroll system
Experience working in a unionized environment and interpreting collective agreement clauses
Advanced analytical, investigative and problem solving skills; strategic thinker
Knowledge in process improvement
Ability to work in a team environment and demonstrate a positive approach and co-operation
Demonstrated belief in customer service excellence
Advanced Microsoft Excel skills, with proven ability to build formulas and perform complex mathematical calculations as well as working knowledge of Microsoft Word (final candidates will be ask to complete a test)
Ability to quickly learn computerized Payroll System, experience with Meditech would be considered as an asset
Strong organization, time management and prioritizing skills
Ability to organize, schedule and facilitate effective meetings
Work well in a high-pressure environment
Ability to work with minimal supervision
High regard for privacy/confidentiality
Written and spoken competence in English is required
KEY RESPONSIBILITIES:
Monitor payroll procedures/processes to meet internal and external audit requirements.
Conduct performance appraisals and develop payroll staff that report directly to you.
Direct the bi-weekly payroll processing cycle, ensuring staff complete tasks on time.
Liaise with executives and departmental managers to resolve payroll issues and to provide support.
Reconcile payroll-related general ledger accounts and payroll registers to insure accuracy of payroll.
Monitor data interfaced to the general ledger to ensure data is correct and direct the reconciliation of payroll liability accounts in the general ledger.
Maintain a sound working knowledge of collective agreements, labour standards and payroll legislation to ensure payroll processing is in compliance.
Understand the impact of changes, to stay compliant, on employees, payroll processing and the payroll system.
Prepare/maintain reports and data analysis as required and respond to correspondence from third parties.
Monitor, review and recommend improvements/enhancements related to the Meditech Payroll Module.
Coordinate and implement required changes within the Meditech Payroll Module.
Help develop standards for payroll procedures.
Maintain and monitor access to the Meditech Payroll Application to ensure security protocol is adhered to.
Assist in preparation of annual T4's and T4A's as required by Federal Legislation.
Excellent interpersonal and communication skills in English, both verbal and written.
Ability to attend work on a regular basis.
Other duties as assigned.
Applications for this position must be submitted on-line by October 10, 2018.
NOTE: There will be no further postings for this position should there be no fully qualified applicants. If you wish to be considered for this position and have most of the qualifications as posted and the registration or licensure where required, you are encouraged to apply at this time.
Please quote Competition # 2018-33170a-External. Horizon Health Network appreciates expressed interest, however, only candidates considered for an interview will be contacted. Human Resources Department, Horizon Health Network.