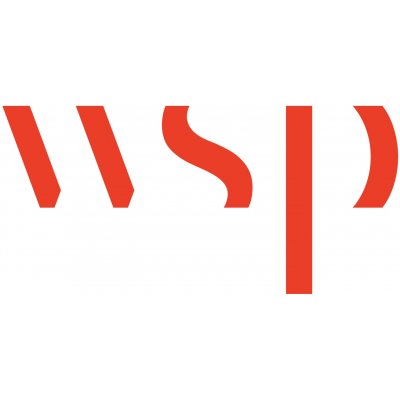 Accounts receivable technician
Description
MONTREAL
In Canada, more than 8,000 of our people foster innovation every day because we know that our future world will be vastly different from today. Our reach includes environmental remediation to urban planning, from engineering iconic buildings to designing sustainable transport networks, from finding new ways to extract essential resources to developing renewable power sources. Through our Future Ready initiative, we bring clarity and vision to some of Canada's most complex challenges and opportunities.
The excellence we bring to our work and to work and to our workplace has been recognized far and wide. We're a Forbes Top Employer in Canada, one of the Corporate Knights' Top 100 Sustainable Companies in the World (and among the Top 10 in Canada), and we earned ReNew Canada's Platinum Elite Recognition through our participation in more than half of Canada's Top 100 Infrastructure Projects . In 2018, LinkedIn ranked us number 7 on their Top Companies list .
At WSP , we see the future more clearly and design for it today - we put innovation, and the highest ethical standards and professionalism at the centre of all we do. Find out what we have to offer.
JOB DESCRIPTION
Assess the financial risks of new clients and follow up with WSP Canada's customers to ensure prompt payment of outstanding invoices for services rendered by our Project Managers in our various business lines across Canada.
RESPONSABILITIES

Evaluate the credit risk of new clients using credit bureau reports and communicate any credit terms recommendation to the Project Manager if applicable.
Create client account in system for later billing.
Courtesy calls to clients with a significant invoice total.
Contact clients with a balance outstanding and obtain payment confirmation.
Maintain collection comments up to date in Vision/Deltek system.
Coding and escalating payment disputes to Project Managers and Project Accountants for resolution and follow up.
Respond to different customer requests regarding their account.
Reconcile customer's account with the assistance of our cash application coordinators.
Participates in monthly meetings to provide status update on problematic client accounts.
Recommend an allowance for doubtful accounts to Finance Controllers if required.
QUALIFICATIONS
College degree in Finance, Administration or Accounting (graduated or in course)
Five years experience in business credit risk assessment and debt recovery
Bilingual (English & French) - an asset
Strong communicator
Capacity to work under pressure
Familiar with Proof of Claims document from Trustee in bankruptcy
Knowledge of Deltek/Vision system - an asset
Knowledge of Excel - Intermediate level
Les offres d'emploi pour des postes impliquant des travaux sur le terrain et assujettis en matière de sécurité sont conditionnelles à ce que les candidats soient en mesure d'effectuer des tâches physiques clés du travail tel que décrit dans l'offre d'emploi et lors de l'entrevue. Cela peut inclure la capacité de travailler dans une variété de conditions environnementales, telles que les régions éloignées ou isolées, travailler seul, et dans des cas de mauvais temps (dans des limites søres et raisonnables).
WSP accueille et encourage les personnes à mobilité réduite. Les accommodements sont disponibles sur demande pour les candidats qui participent à tous les aspects du processus de sélection.
WSP souscrit au principe de l'équité en matière d'emploi. Seules les candidatures retenues seront contactées.
Company: WSP Canada Inc.