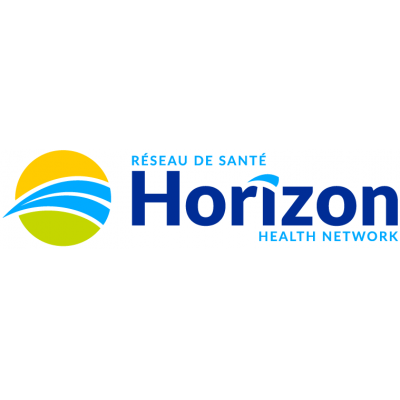 Research Coordinator (Permanent Full Time), MONH RSRH CANCER EXT 1004225
Horizon Health - Moncton Zone
in Moncton, NB
Horizon Health Network is an equal opportunity employer.
COMPETITION #: 2018-34696 External
BARGAINING UNIT: Non-Bargaining
ZONE: Moncton
DEPARTMENT: MONH RSRH CANCER EXT 1004225
FACILITY: The Moncton Hospital
POSTING TYPE: Permanent Full Time
JOB TITLE: Research Coordinator
CLASSIFICATION: Non Bargaining
LANGUAGE: English Essential
HOURS OF WORK: Day, Subject to change due to operational requirements
SALARY: $24.70 to $34. 55 per hour (Payband 4)
JOB PURPOSE:
Reporting to the Principal Investigator and the Clinical Trials Manager, the Clinical Research Coordinator is responsible for the coordination of research projects conducted within the Oncology Clinical Trials Group. This includes the administration of the study, the screening, care and treatment of research participants and the collection of research data in accordance with the established study protocol, applicable Health Canada Food and Drug regulations and FDA regulations for clinical trials. 
QUALIFICATIONS:
Degree in Science or health related discipline. Equivalent combination of education and experience may be considered.
Minimum of two (2) years of clinical research experience required, preferable in oncology 
Experience with patient recruitment and data collection
Experience in Randomized, Controlled Trials an asset
Certified Clinical Research Associate an asset
KNOWLEDGE AND ABILITIES REQUIRED:
Knowledge of the principles and procedures of clinical research
Knowledge of Health Canada and FDA Regulations, ICH-GCP Guidelines and other legislation/standards pertaining to research
Ability to recruit, evaluate, and instruct clinical research participants
Ability to design and implement systems necessary in the collection, maintenance and analysis of data
Effective interpersonal, verbal and written communication skills
Superior time management and organizational skills, with demonstrated ability to manage complex projects, establish project timelines and track multiple deliverables.
Demonstrated experience in working within a multidisciplinary team and/or framework
Proficiency in Microsoft Office (Word, Excel) and clinical trials software
Ability to attend work on a regular basis.
Written and spoken competence in English (French language skills an asset)
Strong problem solving abilities, critical thinking, excellent judgment and decision making skills.
Ability to attend work on a regular basis.
Ability to perform the duties of the position.
Good work record.
Written and spoken competence in English required
KEY RESPONSIBILITIES:
Coordinates numerous clinical trials by planning, scheduling and implementing daily research activities and procedures
Reviews and assess research protocol to determine study feasibility 
Reviews and assess the study budget to ensure adequate financial support 
Ensures availability of clinical resources for each study
Screens potential clinical research participants by conducting pre-screening assessments according to study protocol
Coordinates and ensures proper execution of all aspects of the study visits, including diagnostic/clinical tests, assessments and appointments
Educates and counsels research participants on treatment methods and study protocol 
Provides adequate care and treatment to research participants 
Obtains informed consent from research participants, as delegated by the Principal Investigator
Performs appropriate designated procedures and obtains necessary samples according to clinical trial protocol
Communicates study progress to Sponsor and Principal Investigator 
Monitors research participants for all Adverse Events and Serious Adverse Events and reports these to the PI, Sponsor, REB and all applicable regulatory authorities
Administers questionnaires and other data collection tools as per protocol
Completes Case Report Forms and other ancillary forms, as required
Coordinates all aspects of data collection from source documents
Prepares and ships samples according to clinical trial protocol
Assists sponsor representatives (monitors) during visits. Ensures that all study documentation is organized and available for their review 
Archives study-related documentation and develops a tracking tool for document retrieval from storage
Applications for this position must be submitted on-line by September 26, 2018.
NOTE: There will be no further postings for this position should there be no fully qualified applicants. If you wish to be considered for this position and have most of the qualifications as posted and the registration or licensure where required, you are encouraged to apply at this time. 
Please quote Competition # 2018-34696-External. Horizon Health Network appreciates expressed interest, however, only candidates considered for an interview will be contacted. Human Resources Department, Horizon Health Network.