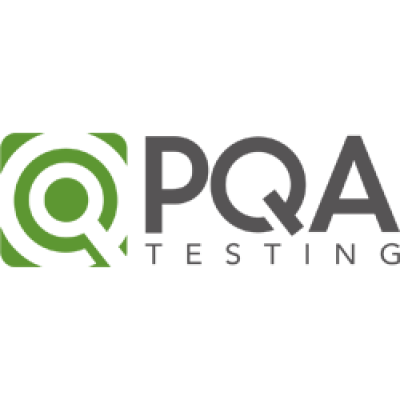 Senior Test Automation Specialist - Vancouver
Professional Quality Assurance Ltd
in Vancouver, BC
PQA has been going strong since 1997! We take pride in our commitment to the communities across Canada in which we are located because we know there is more to life than work. Our team members enjoy opportunities for continuous learning and they work with leading edge companies, technologies and tools. As one of Canada's largest and most established independent software testing companies, we insist on working with 'quality' people who share our passion for doing the job right!
We are growing in Vancouver are currently looking for an experienced Senior Test Automation Specialist to help us do that! This role will be responsible for creating detailed, comprehensive and well-structured test plans, performance test plans, test reports, user acceptance test plans, traceability matrices and other testing artifacts.
Responsibilities
Write, maintain and run test scripts using automation suites
Assist with the detailed analysis and interpretation of results to help identify and isolate issues
Report status and metrics to clients and management
Participate with clients in discussions of prioritizing testing activities
Develop, test and maintain in-house testing tools / harnesses
Identify and document defects encountered during test execution activities utilizing defect tracking tools
Qualifications
A university degree in Computer Science, Engineering or equivalent work experience
ISTQB certification considered an asset
3 - 5 years of test automation experience with a minimum of 3 projects / roles preferred
Experience tracking and reporting status and metrics to clients
Demonstrated effective written and oral communication skills
A quality-centric attitude and a passion for things being right
Willingness to learn and grow with PQA
Work With Us
At PQA Testing, we encourage our employees' personal career growth. We have plans in place to make sure that each employee is connected with a mentor to help guide them through their professional development, offer bi-monthly lunch & learns and give our employees chances to attend industry conferences.
Our employee's health and wellness is #1 here at PQA Testing. We offer health incentives for our full-time employees to help them reach their goals of a healthy lifestyle. PQA Testing is always organizing events that involve exercise and our annual Family Day BBQ is one event that definitely brings all of us closer.
Feel like having an ice cream on a hot summer Friday afternoon? Or do you feel like taking in a sports event in our lounge? You could even challenge yourself with one of the many puzzles we always have on the go. Whatever your choice is, always remember one thing while you're working at PQA Testing...have fun!