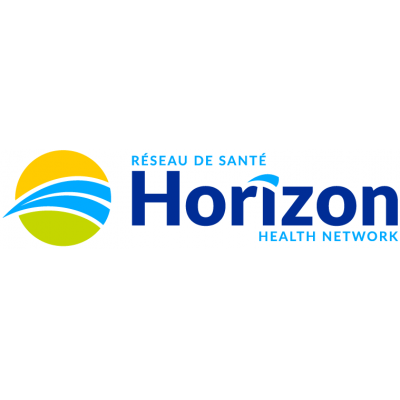 Director of Therapeutic Services (Permanent Full Time), Fredericton Rehab Services Admin
Horizon Health - Fredericton Zone
in Fredericton, NB
Horizon Health Network is an equal opportunity employer.
COMPETITION #: 2018-34667 External
BARGAINING UNIT: Non Barganing
ZONE: Fredericton
DEPARTMENT: Fredericton Rehab Services Admin
FACILITY: Dr. Everett Chalmers Regional Hospital
POSTING TYPE: Permanent Full Time
JOB TITLE: Director of Therapeutic Services
CLASSIFICATION: Non Bargaining
LANGUAGE: English Essential
HOURS OF WORK: Day, Subject to change due to operational requirements
SALARY: $47.01 to $52.95 per hour (Pay band 8)
JOB PURPOSE:
In alignment with HHN's strategic plan, the Director of Therapeutic Services is responsible for planning, leading, developing, organizing, coordinating, overseeing and evaluating the delivery of Therapeutic Services within their respective Area as well as collaborating with the other Therapeutic Directors and the director of the Stan Cassidy Centre to ensure consistent delivery of Therapeutic Services in HHN. This includes accountability for the quality, quantity, safety, and clinical direct patient care. The director is responsible for visioning, strategic planning, financial management and human resources management. The following departments or professions are included under this portfolio: Audiology, Clinical Nutrition, Occupational Therapy, Physiotherapy, Psychology, Recreation Therapy, Social Work, Speech-Language Pathology and Spiritual and Religious Care.
QUALIFICATIONS:
Member in good standing of their respective Therapeutic Services association/discipline.
Must be thoroughly knowledgeable about Therapeutic Services.
Masters Degree in a related sector would be an asset.
Minimum 5 years management experience in the health care sector 
(Equivalent combination of training and experience may be considered)
Other Abilities
Strong management skills including human resource management, financial management, problem solving and critical thinking.
Leadership skills including:
Inspire commitment, show respect, compassion, fairness and justice
Self-awareness, honesty, integrity, optimism, confidence and resilience
Communicate effectively, build multidisciplinary teams, develop networks
Develop shared vision, accept accountability, integrate evidence into decision making, manage responsibly
Understand system complexity, challenge processes, lead and orchestrate change
Demonstrated computer skills including Microsoft Office, Cognos (asset), Meditech, and Outlook.
Ability to attend work on a regular basis.
Ability to perform the duties of the position. 
Ability to attend work on a regular basis.
Ability to perform the duties of the position.
Good work record.
Written and spoken competence in English required
KEY RESPONSIBILITIES:
Director Responsibilities:
Is accountable for the over-sight and co-ordination of recruitment, staff orientation and development, competency assessment and certification, scope of practice /collaborative practices, continuous quality improvement, contract management and inventory control, information system management, workload measurement, research development, emergency planning and pandemic planning. 
Serves as the Professional Leader for Therapeutic Services and is responsible for therapeutic practice standards and evaluation methods to ensure services related to therapeutic services across HHN are of the highest quality. 
Serves as a liaison between their Area and affiliated universities and training institutes. (and research where indicated). 
Will ensure the appropriate, safe and effective provision of therapeutic services through the development of policies, procedures, protocols and guidelines.
Lead strategic planning and team building processes
Manage Therapeutic Service Resources within their respective Area.
Actively represent and promote therapeutic services and its lead role in the provision of quality patient care to all internal HHN parties and external parties.
Manage the fiscal resources of Therapeutic Services within their Area to ensure viable, services that optimize patient outcomes.
Collaborate with the Directors in other sectors of HHN with respect to the delivery of Therapeutic Services.
Works cooperatively and inclusively with Stan Cassidy Rehabilitation Center and Therapeutic Services and other Allied Health professionals within the Community and Mental Health portfolios Specific Accountabilities
Budgetary Responsibilities 
To manage resources within approved operating budget allocations, including the accumulation and analysis of pertinent workload measurement and indicators 
To report on monthly variances arising from changes to spending practices, work volumes, staffing resource utilization.
To develop annual operating budgets for review by the VP Professional Services and to provide accurate year end forecasting quarterly (or as the need arises).
To develop a prioritized annual capital plan to include medical equipment, non-medical equipment, information technology equipment and software and physical space requirements.
To identify urgent capital needs outside of the budget cycle to ensure quality and safety mandates are not compromised as a result of untimely equipment/facility failure. Human Resources Responsibilities
To ensure that competent management and staff is available by hiring, orienting, mentoring, supporting, challenging, evaluating, disciplining and terminating employees.
To work collaboratively with Directors from allied professions within their respective region in
the delivery of patient programs and services.
To work in close conjunction with managers, human resources and the unions to ensure that the respective collective agreements are adhered to and that the staff activities are in compliance with HHN policy and procedure.
To promote an environment that allows for open communication among staff.
Provide direction to front line managers in the administration of regional human resource policy. i.e. vacation management, attendance management, respect and dignity.
Maintain a healthy, collaborative relationship with affiliated Universities, Colleges and training institutions.
To sponsor and oversee the ongoing development HHN Clinical and Professional Practice committees.
Operational Accountabilities 
To define a management structure that effectively supports the needs of Therapeutic Services in the hospital sector of HHN.
To manage Therapeutic Services integration and coordination to meet needs throughout their Area. 
To manage safety within their Area by ensuring that a system is in place to identify and respond to needs. 4. To lead and support ongoing process improvement work within Therapeutic Services within their Area 
To ensure compliance with standards with respect to licensing, Accreditation, Occupational Health and Safety, Risk Management and Utilization Management. 
To ensure the delivery of Therapeutic Services within Area are within the core values respect, compassion, empathy, excellence, and collaboration
Applications for this position must be submitted on-line by September 23, 2018.
NOTE: There will be no further postings for this position should there be no fully qualified applicants. If you wish to be considered for this position and have most of the qualifications as posted and the registration or licensure where required, you are encouraged to apply at this time.
Please quote Competition # 2018-34667-External. Horizon Health Network appreciates expressed interest, however, only candidates considered for an interview will be contacted. Human Resources Department, Horizon Health Network.