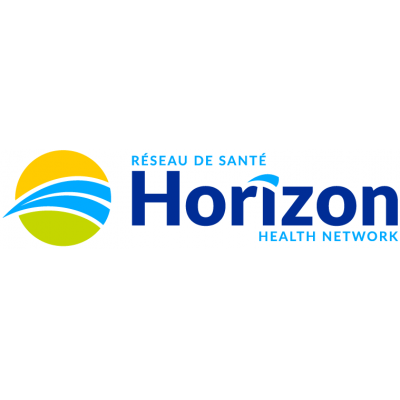 Accounts Receivable Medicare Billing Clerk (Permanent Full Time), Accounts Receivable
Horizon Health - Fredericton Zone
in Fredericton, NB
Horizon Health Network is an equal opportunity employer.
COMPETITION #: 2018-34168 External
BARGAINING UNIT: CUPE
ZONE: Fredericton
DEPARTMENT: Accounts Receivable
FACILITY: Woodbridge Centre
POSTING TYPE: Permanent Full Time
JOB TITLE: Accounts Receivable Medicare Billing Clerk
CLASSIFICATION: 1034
LANGUAGE: English Essential
HOURS OF WORK: Days, Subject to change due to operational requirements
SALARY: $23.1388 to $24.9071 per hour
JOB PURPOSE:
The Accounting clerk duties are performed under supervision and may include but are not limited to, the preparation, review, reconciliation and tracking of Medicare billing submissions to Medicare NB ensuring that submissions adhere to physician contracts and the Medicare Pay Plan. Coordinate and review distribution of these funds to the appropriate person/ disciplines/ General Ledger accounts. Prepare reports for Senior Management including but not limited to the Monthly Variance Report and the Annual Medicare Budget. To reconcile assigned General Ledger accounts.
QUALIFICATIONS:
High school graduation plus an additional accounting program of over one and up to two years or equivalent.
Two year of previous experience.
Experience in interpreting contracts considered an asset
Health Records terminology course considered an asset
Knowledge of PC based word processing and spreadsheet programs (Word, Excel) as demonstrated by successful completion of approved tests.
Must successfully complete testing of Accounting Knowledge (75%)
Excellent written and oral communications skills in English. (test may be given)
Ability to attend work on a regular basis.
Ability to perform the duties of the position.
Good work record. 
PERFORMANCE REQUIREMENTS
Ability to perform accurate data entry
Ability to make daily, routine competent decisions, showing initiative in problem solving, while performing tasks with minimal supervision.
Ability to communicate.
High regard for confidentiality
Good previous attendance record
WORKING CONDITIONS AND PHYSICAL DEMANDS 
Ability to work efficiently under conditions with frequent interruptions and pressure of meeting deadlines.
Able to work well with others in a team environment
Tact and diplomacy.
Able to physically do the job.
KEY RESPONSIBILITIES:
Ensure that all Medicare billings are complete as per schedule/forms and all proper documentation of such billings are in order and forwarded to Medicare as per Medicare's payment schedule. Ensure that copies of all such billings are available upon request.
Complete physician payment requests as required and ensure that such requests are delivered to Accounts Payable in order to meet payment schedules as per agreement.
Review all physician payment requests issued thru Accounts Payable.
Ensure adherence to physician contract and Medicare Pay Plan for billing and payment requests. Maintain up to date files of the same.
Prepare monthly Expense/ Revenue Variance Report for the Director of Finance, detailing deficit areas.
Reconcile assigned General Ledger accounts in a timely manner. Validation of account balances, investigating and taking appropriate actions when necessary.
Prepare journal entries for assigned accounts and enter them into the General Ledger.
Respond to inquiries/requests for information from Senior Management, physicians, and Medicare NB.
Prepare and present the Annual Medicare Budget for the assigned area to the Director of Finance. Ensure that necessary backup is available upon request.
To follow-up on overdue accounts. Provide aging of accounts as required.
To cover vacation/sick relief as assigned.
Other assigned duties as required.
Note: These job duties are only the basic and prime duties of the job. Related and allied duties will be assigned from time to time as may become necessary to the efficient operation of the department. May be reassigned throughout the department as required.
Applications for this position must be submitted on-line by September 16, 2018.
NOTE: There will be no further postings for this position should there be no fully qualified applicants. If you wish to be considered for this position and have most of the qualifications as posted and the registration or licensure where required, you are encouraged to apply at this time. 
Please quote Competition # 2018-34168-External. Horizon Health Network appreciates expressed interest, however, only candidates considered for an interview will be contacted. Human Resources Department, Horizon Health Network.