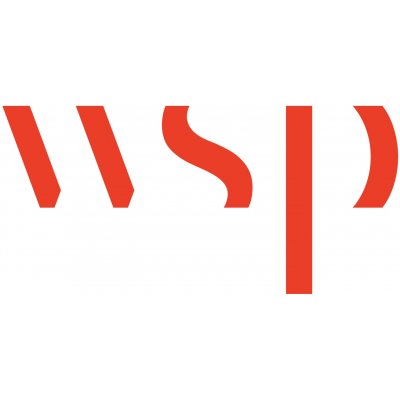 Vice President, Alternative Delivery
Description
THORNHILL or MONTREAL
*Flexibility to other WSP City Centre Sites*
In Canada, more than 8,000 of our people foster innovation every day because we know that our future world will be vastly different from today. Our reach includes environmental remediation to urban planning, from engineering iconic buildings to designing sustainable transport networks, from finding new ways to extract essential resources to developing renewable power sources. Through our Future Ready initiative, we bring clarity and vision to some of Canada's most complex challenges and opportunities.
The excellence we bring to our work and to our workplace has been recognized far and wide. We're a Forbes Top Employer in Canada, one of the Corporate Knights' Top 100 Sustainable Companies in the World (and among the Top 10 in Canada), and we earned ReNew Canada's Platinum Elite Recognition through our participation in more than half of Canada's Top 100 Infrastructure Projects . In 2018, LinkedIn ranked us number 7 on their Top Companies list .
At WSP , we see the future more clearly and design for it today - we put innovation, and the highest ethical standards and professionalism at the centre of all we do. Find out what we have to offer.
POSITION DESCRIPTION
As a leader in Alternative Delivery, WSP is currently seeking a Vice President, Alternative Delivery to join the leadership team. Alternative Delivery comes in many forms. At WSP this embraces all the non-traditional ways to procure and construct large transportation and infrastructure projects including P3s, design-build, CMGC as well supporting the owners as Owners Engineer or Technical Advisor to name a few. The Vice President, Alternative Delivery provides leadership and strategic direction for Alternative Delivery opportunities across Canada. Primary responsibilities include business development, teaming, sales, commercial negotiations, client service, safety, leadership and mentorship of staff, resourcing and growing our alternative delivery capability. Delivering revenue of over $50M, the Alternative Delivery model represents a key segment for the Canadian business portfolio for WSP. This is a unique opportunity to impact the growth of an existing capability that offers innovative, value-engineered solutions by leveraging decades of alternative delivery experience, through valuable experiences in business development and teaming in the industry. This role includes the development of Alternative Delivery across Canada's various market sectors through a deep understanding of the opportunities, challenges and risks of this unique delivery model. Ensuring coordination of efforts across provinces and market sectors, this role requires significant demonstrable experience in teaming with the private sector on alternative delivery projects, optimizing the financial, commercial, and project delivery performance of an existing business, developing plans, programs and organizational objectives to enhance margins, workforce utilization, and cash generation enabling the growth of the business and ensuring client satisfaction. A key success factor for this role will be the trusted relationships with key partners and defining standard commercial terms for WSP. Furthermore, this role also involves close collaboration with the WSP's Alternative Delivery team in the USA. All activities are undertaken in support of the WSP Canada strategic plan.
RESPONSIBILITIES

Develops the strategic and operating plans for Alternative Delivery in collaboration with the senior leadership team
Provides leadership by communicating the vision, strategy, operating plan, engaging all business line operational and project management employees in achieving the alternative delivery national objectives;
Leads business development efforts for Alternative Delivery by meeting with clients in the context of projects to be realized or the development of potential markets and ensures acceptable returns on the investments, aligned with the business line strategy and its backlog and sales targets;
Builds relationships with key clients, industry organizations, teaming partners, and stakeholders to identify teaming opportunities to grow the business. This includes; Owners, Financers, Contractors, Consultants and Operators;
Effectively collaborates with peers nationally and in other geographies to leverage technical expertise, ensure client satisfaction and implement best practices while also developing future Alternative Delivery capabilities through effective strategic talent planning;
Allocates business development resources and investments to deliver acceptable returns on the business development investments, aligned with the business line strategy and its backlog and sales targets;
With the Risk Committee, defines contracting strategies, commercial terms and measures to manage and mitigate risk during key pursuit processes including interacting directly with customers during negotiations;
Provides guidance and direction to market sector leaders to ensure operational and project delivery excellence for Alternative Delivery assignments;
Guides and directs leaders on measures to mitigate project performance issues and risks, ensuring successful delivery on the contractual commitments and financial targets for the project portfolio to meet client expectations and achieve or exceed profitability targets;
Oversees the development and alignment of bid and project managers for Alternative Delivery projects, this includes ensuring consistency in training, sharing of lessons learned and mentorship;
Promotes collaboration across and within business lines to ensure effective resource sharing, workload/resource balancing and to bring the best the business line must bear to meet the needs of clients;
Responsible for being a role model and influencing employees in accordance with WSP core values and the performance management program, including supporting the identification and retention of and investment in top talent;
Influences a high degree of employee engagement and low turnover of staff;
Visibly champions the WSP programs of safety, ethics & compliance to ensure they are an overriding part of the organizational culture; and
Other duties as assigned/required.
QUALIFICATIONS
Bachelor's degree in business, engineering or other related profession. Master's degree (M. Eng., M. Sc.E., MBA) is considered a plus;
In-depth experience managing in the engineering or related sector, with relevant management experience at the senior level in Alternative Delivery;
A proven track record of developing business with clients in the Alternative Delivery space, as well as experience in interfacing with municipal, provincial, and federal agencies, and the private sector;
Seen as an inspiring leader with a strong reputation for uncompromising integrity;
Demonstrated judgment balanced with informed risk taking and a good understanding of the industry's commercial relationships;
Highly professional with strong written and oral communication skills;
Comfortable with matrix management models;
Confidence to influence a high caliber team to drive a business to higher performance levels and seize the opportunities presented internally and in the market;
Advanced people and leadership skills to effectively manage relationships in order to achieve consensus, alignment and achievement of results;
Ability to coordinate multiple large pursuits simultaneously and ensure appropriate visibility for senior management;
Proven experience growing and training staff in the delivery of Alternative Delivery projects and leading continual improvement;
High degree of comfort in proposal management and review, excellent writing and editorial skills are required;
A track record of creating a climate where people want to do their best through working collaboratively, empowering teams to identify and solve problems, creating a clear sense of identity with the company, and holding teams accountable for meeting their collective goals;
Open for up to 40% travel nationally and may require some International travel; and
Bilingualism (English and French) an asset.
Offers of employment for safety-sensitive positions involving fieldwork are contingent upon candidates being able to perform key physical tasks of the job as described in the job posting and interview. This may include the ability to work in a variety of environmental conditions, such as remote or isolated areas, working alone, and in inclement weather (within safe and reasonable limits).
WSP welcomes and encourages applications from people with disabilities. Accommodations are available on request for candidates taking part in all aspects of the selection process.
WSP is committed to the principles of employment equity. Only the candidates selected will be contacted.
#LI-LP