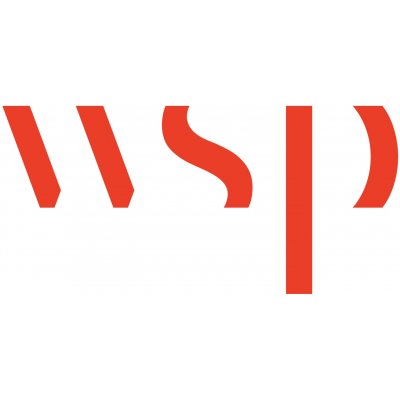 Director, Water
WSP
in North Vancouver, BC
WSP
is one of the world's leading professional engineering services firms. Every day our more than 48,000 experts work to restore the natural environment and transform the built environment.
In Canada, our 8,000+ people are involved in everything from environmental remediation to urban planning, from engineering iconic buildings to designing sustainable transportation networks, from finding new ways to extract essential resources to developing renewable power sources for the future.
The excellence we bring to our work and to our workplace has been recognized far and wide. We're a Forbes Top Employer in Canada, one of the Top 100 Sustainable Companies in the World (and among the Top 10 in Canada), and we earned Platinum Elite Recognition through our participation in more than half of Canada's Top 100 Infrastructure Projects.
At
WSP
, we're proud, professional and passionate people, join our team.
NORTH VANCOUVER WSP
is currently seeking a Director to join our Water and Wastewater group, located at our North Vancouver office. Reporting to the Executive Vice President, this position will be responsible for contributing to the achievement of company strategies and plans by providing effective and efficient management of the Water Treatment sector and the achievement of financial targets and goals.
RESPONSIBILITIES
Develop a water-sector business plan with clear and measurable objectives;
Identify new opportunities and markets for water-treatment and related services;
Maintain your profile in the industry that promotes yourself and WSP as a strategic leader in water treatment;
Contribute to the overall strategic development of WSP's business;
Foster the desired company culture and values through effective role modelling and inclusive management practices that support the WSP global team;
Ensure that teams are accountable by defined, measureable business and individual objectives and that performance is reviewed regularly on a formal and informal basis in accordance with the Company's management systems;
Ensure that high calibre staff are recruited, retained and actively developed to enhance current and future capabilities;
Recruit, retain, and develop a high calibre staff to enhance the Company's current and future capabilities;
Hold your reporting team accountable through well defined, measurable business and individual objectives, with performance being reviewed regularly on a formal and informal basis all in accordance with the Company's management systems;
Implement staffing practices, which are directed at increasing efficiency, productivity and cost effectiveness, and to ensure that your team and current office is staffed with suitably qualified and experienced people;
Promote effective teamwork, encouraging working collaboratively across boundaries where necessary. Empower team leaders and team members, fostering self-accountability and a high performance culture;
Provide guidance and leadership to establish technical standards throughout the business;
Provide leadership and guardianship of the technical development programme ensuring quality deliverables that are commercial and add on-going and sustainable value to the business;
Ensure that systems are in place to meet appropriate technical standards;
Provide leadership, support and encouragement of participation in PINs;
Actively monitor, review the health of our technical capability and improve our performance as a leading technology consulting firm, including through the technical development of people;
Enhance our project management capability, incorporating a culture of innovation and project managers dedicated to continuous improvement.Encourage flexibility so that the project managers readily adapt to changing situations and overcome obstacles;
Ensure that frameworks and tools are effective and efficient in enabling best project management practices to achieve project goals and objectives; including

Financial Management
Quality Management
Bid Management/Contract Documentation/Project Process
Technical Management
Client Relationship Management

Build effective networks and working relationships with key stakeholders and especially clients, current and future; and educational institutions;
Develop an appropriate and effective relationship between the WSP offices and build effective relationships across the wider company;
Gain and retain clients by high level marketing with high quality submissions and services and by meeting clients' needs in target service areas;
Ensure that we understand and match our client's expectations in the quality services we provide;
Ensure projects and tasks are managed in accordance with the Company's standards and meet agreed upon client expectations;
Ensure that technical quality and design disciplines meet Quality Control and Quality Assurance practices;
Achieve budget and financial objectives such that revenues are maximised and costs are minimised; and
Establish financial and project management systems and controls which meet Company standards.
QUALIFICATIONS
University degree with an emphasis in water treatment;
Postgraduate qualifications in specialised areas;
Minimum of 15 years professional experience with at least 5 years of industry recognition in the specialised field;
Proven track records of technical expertise;
An inspirational communicator who uses a wide range of techniques to influence technical outcomes;
Builds and maintains a network of technical contacts of commercial benefit;
Effectively uses emotions to manage and energise project teams, staff and clients;
Models WSP values and recognises those who live by them;
Is a role model for teamwork; actively collaborates with other regions;
Creates an environment of positive feedback; focus on professional excellence;
Is recognised within the profession/industry as an expert advisor/technical resource; provides superior input of commercial value;
Is recognised within the company for expertise; identifies key inputs, anticipates risk, delivers robust outputs;
Ensures the appropriate use of technology; demonstrates foresight with respect to applying technology;
Proactively promotes WSP' technical capabilities;
Builds diverse, trusting client relationships; delivers technical excellence;
Skilled at strategic thinking, demonstrated by assistance to business manager in development and implementation of strategies and business plans that deliver on the Company's strategic direction;
Skilled at making sound financial judgements that maximize Company growth;
Has an outstanding reputation for innovation; creates an environment that allows others to challenge the status quo;
Applies sound financial judgement based on robust data analysis;
Contributes at a strategic level; has foresight; is skilled at anticipating market opportunities, threats and risk;
Anticipates the impact of change; successfully manages self and others through change and risk;
Is committed to building a strong performance culture that attracts, retains and develops talent;
Is committed to personal development and receptive to feedback;
Anticipates the impact of pressure; effectively guides self and others to cope with set-back;
Demonstrates a strong work ethic; achieves results to a consistent standard; highly motivated; and
Positively endorses WSP internally and externally.
Offers of employment for safety-sensitive positions involving fieldwork are contingent upon candidates being able to perform key physical tasks of the job as described in the job posting and interview. This may include the ability to work in a variety of environmental conditions, such as remote or isolated areas, working alone, and in inclement weather (within safe and reasonable limits).
WSP welcomes and encourages applications from people with disabilities. Accommodations are available on request for candidates taking part in all aspects of the selection process.
WSP is committed to the principles of employment equity. Only the candidates selected will be contacted.
WSP Canada Inc.
North Vancouver, BC