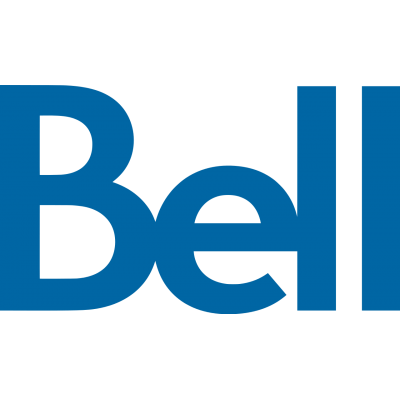 Network Technician bilingual, Bell Aliant
Bell Aliant
in Dartmouth, NS
Bell is a truly Canadian company with over 138 years of success. We are defined by the passion of our team members and their belief in our company's vast potential.
To ensure we continue to be recognized as Canada's leading communications company, we're committed to finding and developing the next generation of leaders. This means creating best-in-class career and development opportunities for our employees.
If you're passionate, driven and find yourself seeking interesting work, new challenges and continuous learning opportunities, then we want you to join our team.
Our Network team plans, designs, builds and operates Bell's multi-billion dollar networks, including the continued expansion of our fibre optic network, HSPA+ and LTE - Canada's largest and fastest wireless network.
The service we provide is the foundation of Bell's competitive advantage and a critical step towards achieving Bell's goal to be recognized by customers as Canada's leading communications company.
Network Technicians are employees engaged in the testing, commissioning, operation, maintenance, repair, and surveillance of network related equipment, cellular and radio sites, and a variety of related equipment including hardware, software, equipment on customer premises and other associated equipment.
Education Requirements:
Successful completion of either an electrical/electronic engineering or computer technology program at a recognized technical training institute or a university science degree in engineering, computers or other relevant field.
OR
Currently holds a recognized IT industry network Qualification such as Cisco (CCENT or higher), CompTIA Network+ Qualification, or equivalent.
Ability Requirements of the PositionPhysical:
Climb poles on a daily basis (using ladders, spurs and other tools)
Good colour vision
Lift heavy equipment
Sitting for long periods of time, wearing a headset, working with a computer and using a 10 button telephone set, simultaneously
Travel over rough terrain
Work effectively aloft
Skills/Knowledge:
Analytical skills
Communications skills: verbal and written
Computer skills - Email: Outlook and MSN, Intranet/Internet, Microsoft Excel, Microsoft Word
Interpersonal skills
Keyboarding skills
Multi-task skills (i.e. think/listen/type and think/talk/type)
Planning and organizing skills
Problem solving skills
Project management skills
Time management skills
Other:
Flying in helicopters and fixed wing aircraft to remote locations and oil rigs may be required
Travel using various modes of transportation in all kinds of weather
Valid Driver's License
Bilingualism is required (English and French)
Additional Information:
Position Type:
Union
Job Location:
Canada : Nova Scotia : Dartmouth
Application Deadline:
08/21/2018
Please apply directly online to be considered for this role. Applications through email will not be accepted.
Bell is committed to fostering an inclusive, equitable, and accessible environment where all employees and customers feel valued, respected, and supported. We are dedicated to building a workforce that reflects the diversity of the communities in which we live and serve, and where every team member has the opportunity to reach their full potential.
Created: Canada , NS , Dartmouth