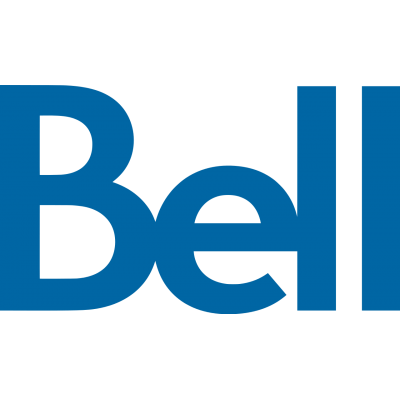 Senior Manager, Access Engineering, Atlantic
Bell Aliant
in Halifax City, NS
Bell is a truly Canadian company with over 138 years of success. We are defined by the passion of our team members and their belief in our company's vast potential.
To ensure we continue to be recognized as Canada's leading communications company, we're committed to finding and developing the next generation of leaders. This means creating best-in-class career and development opportunities for our employees.
If you're passionate, driven and find yourself seeking interesting work, new challenges and continuous learning opportunities, then we want you to join our team.
Our Network team plans, designs, builds and operates Bell's multi-billion dollar networks, including the continued expansion of our fibre optic network, HSPA+ and LTE - Canada's largest and fastest wireless network.
The service we provide is the foundation of Bell's competitive advantage and a critical step towards achieving Bell's goal to be recognized by customers as Canada's leading communications company.
Information on the company and the hiring department
Within the Bell family, the Wireline Network Provisioning group is seeking a highly motivated and qualified individual to lead the Atlantic Access Engineering team. This position will offer the selected candidate the opportunity to be a key player in the development and operation of our rapidly evolving wireline network and to provide support the growing wireless network. The selected candidate will take full accountability for the design and delivery of the Atlantic access network. The ideal candidate will leverage opportunities to utilize their leadership skills to influence the development and capability of the wireline access network.
Position Summary
Reporting to the Director, Network Access Engineering, the Senior Manager Access Engineering Atlantic has regional accountability for the wireline access network in Atlantic Canada and National accountability for SSA (Support Structure Agreement) support. The senior manager will directly lead a team of highly skilled Access Engineering regional primes who jointly manage approximately 130 full time Implementation Mangers, Implementation Coordinators and supporting teams.
Relationship management is a key requirement as the Senior Manager will be the central point of contact for contractor, utility and 3rd party partnerships working with the team, regulatory and legal representatives to help to deliver contracts between all parties.
The successful candidate will lead a team following a core set of Network values using agile methods to transform and improve the business.
Job Duties/Accountabilities
Joint Use relationship management with Hydro companies. Responsible for all Joint Use contracts and Utility Services agreements.
Senior Atlantic representative for all Access contracts
Team leader responsible for the performance management of his/her direct reports and the key representative in the development of performance measures for the entire team.
Support Network 3.0 values and constant champion of transformation initiatives
Ultimate responsibility for Quality, Health & Safety and Environmental criteria as it relates to Access Engineering and the resulting Access constructed network.
Essential Qualifications
University Degree in Engineering or equivalent and equitable experience.
Extensive technical depth and breadth of the Access network architecture would be an asset
Strong leadership capabilities. Highly operational role, able to juggle multiple priorities for internal and external stakeholders. Ability to build partnership with key stakeholders
Strong coaching skills to develop a team of highly talented engineers
High capabilities on problem resolution, Root cause analysis and process development
Must be autonomous and self-motivated
Excellent written and verbal communications skills

Preferred Qualifications/Competencies:
Previous experience in managing teams of engineers for wireline and/or wireline network engineering
Experience with SAP, reporting applications, mapping software such as ARCGIS or MapInfo.
Experience with engineering design applications such as AutoCAD, CableCAD, Network X, Network Engineer or other telecommunications applications would be an asset.
Experience in project management using the agile/scrum approach
Bilingualism is an asset (English and French)
Additional Information:
Position Type:
Management
Job Location:
Canada : New Brunswick : Fredericton || Canada : New Brunswick : Moncton || Canada : Newfoundland : St. John's || Canada : Nova Scotia : Halifax
Application Deadline:
08/17/2018
Please apply directly online to be considered for this role. Applications through email will not be accepted.
Bell is committed to fostering an inclusive, equitable, and accessible environment where all employees and customers feel valued, respected, and supported. We are dedicated to building a workforce that reflects the diversity of the communities in which we live and serve, and where every team member has the opportunity to reach their full potential.
Created: Canada , NS , Halifax