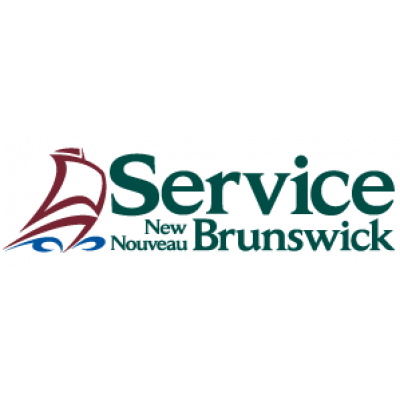 Systems Administrator
Service New Brunswick
in Fredericton, NB
Service New Brunswick
Systems Administrator
Open competition
Pay Band 3
Fredericton
Service New Brunswick is seeking an individual to join the Client Services Operations Analysis team as a Systems Analyst in Fredericton.
As a member of the Technology Services team, you will report to the Director of Client services and will be part of a team of Information Technology (IT) professionals providing technical support for the Remedy IT Service Management (ITSM) Suite. You will play a key role in implementation activities and ongoing support for Remedy.
Responsibilities will include but are not limited to:
Editing and maintaining Remedy templates, service categories and user access rights
Developing a full understanding of the SNB Remedy environment and configuration
Interacting with the vendor (BMC) and technical resources to address outage events, down time, defect resolution, etc.
Resolving escalated technical, operational and equipment-level problems
Coordinating the use of internal and external resources to solve user based application and service problems
Providing system configuration recommendations
Researching and recommending IT solutions to meet business requirements
Recommending and implementing service and process improvement strategies
Operating within a framework of established operational guidelines and procedures (ex.: ITIL)
Documenting commonly escalated error conditions and incidents along with their associated resolutions
Acting as a point of escalation for incidents
Ensuring team technical documentation is accurate and updated as necessary
Providing ongoing training for Service Desk and Deskside staff on commonly-escalated incidents
ESSENTIAL QUALIFICATIONS: A relevant university degree OR a two (2) year diploma and a minimum of two (2) years related experience.
Subject to the response to this competition, an equivalent combination of education, training and experience may be considered, or the required years of experience may be increased.
Written and spoken competence in English is required.
Applicants must clearly demonstrate the essential qualifications to be given further consideration. Please state your language capability on your application and ensure that preferred language for assessment is clearly identified.
ASSET QUALIFICATIONS: Preference may be given to candidates who demonstrate they have training or experience in one or more of the following areas:
Experience with SNB Departments Administrative Processes, Practices and Policies
Technical Writing Skills
Experience with ITIL framework
Experience with Microsoft Windows (7 and 10), Office 2010, Office 365, Exchange, Active Directory, Skype
Successful completion of one or more of the following Remedy administrator/developer courses:

Remedy AR System 9.0: What's New for Developers
Remedy IT Service Management 9.0: What's New
Remedy IT Service Management 9.1: What's New
Remedy AR System 9.0: Administering
MyIT 3.x and Remedy with Smart IT 1.x: Administering and Configuring
Remedy IT Service Management 9.0: Administering
Subject to the response to this competition, candidates may be required to demonstrate on their application one or more of the asset qualifications in addition to the essential qualifications in order to be given further consideration.
OPERATIONAL REQUIREMENTS: Candidates will be required to undergo Criminal History Clearance prior to appointment.
BEHAVIOURAL COMPETENCIES: The successful candidate will possess the following behavioral competencies:
Effective Interactive Communication
Teamwork and Cooperation
Analytical Thinking/Judgment
Initiative
Client Service Orientation
Information Seeking
TECHNICAL COMPETENCIES: The successful candidate will possess the following technical competencies:
Specialized Subject Matter Expertise and Knowledge
Ability to Use Office Technology, Software and Applications
Planning and Organizing Skills
Resumes should be in chronological order specifying education and employment in months and years including part-time and full-time employment.
Salary: $43,862- $61,308 annually - Pay Band 3 - Management and Non-Union Pay Plan
We encourage applicants to apply on-line, by email at HR-RH@snb.ca, or by mail at the following address by August 16, 2018 indicating competition number 2017-SNB-622. This competition may be used to fill future vacancies at the same level.
Service New Brunswick
Human Resources
Westmorland Place
P.O. Box 1998
Fredericton, NB E3B 5G4
Telephone: (506) 476-7572
We thank all those who apply, however, only those selected for further consideration will be contacted.
Candidates registered with the Equal Employment Opportunity Program and veterans, who demonstrate they are among the most qualified, shall be given preference at the time of appointment.
We promote a scent-reduced environment.
We are an Equal Opportunity Employer.
The New Brunswick Public Service: Improving the lives of New Brunswickers every day!