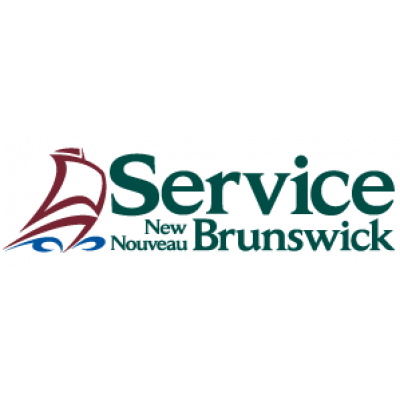 Senior Technical Analyst
Service New Brunswick
in Multiple Locations
Fredericton, NB
|
Moncton, NB
|
Saint John, NB
Service New Brunswick
Senior Technical Analyst
Open Competition
Pay Band 5
Fredericton, Moncton or Saint John
The Technology Services Division of Service New Brunswick is searching for an individual who would enjoy a meaningful and rewarding career in the support and advancement of provincial desktop management as a Senior Technical Analyst. The NB government is seeking to establish a leading position with respect to a digital society and many of these initiatives will be developed and supported in-house by Service New Brunswick. With this we will see a significant and exciting transformation in how government delivers services to NB citizens.
As a Senior Technical Analyst, you will provide support and leadership to a team that delivers published resources for a suite of software systems used by health professionals across the province. You will be supported by highly skilled teams located throughout New Brunswick and make a positive impact on the lives of all New Brunswickers.
Reporting to the Manager of Client Computing Services, your responsibilities will include but are not limited to:
Provide service to SNB clients and ensure processes and procedures are aligned to the SNB shared-services delivery model
Provide day to day operational support to ensure the health of the corporate Citrix operating environment and make recommendations for improvements when required
Work closely with business owners and application support staff to effectively and efficiently prioritize and schedule updates/upgrades for software published via Citrix
Respond to critical monitoring alerts and perform issue analysis and resolution
Plan and perform system maintenance and environment upgrades
Provide support with system setup, installation, configuration and maintenance including but not limited to hardware, operating systems and desktop applications
Respond to client requests including incidents, requests for service and support, and coordinate resolutions with internal or external resources
Act as a technical lead on various IT-related projects and initiatives
Seek out innovative approaches in providing IT services to clients
Work closely with vendors of third-party systems on issue resolution and release planning
Act as an escalation point and coordinate necessary resources to mitigate risks and resolve issues
Document and maintain current systems, processes, and procedures
Ensure that ITIL methodologies including Change, Incident and Problem Management are an aspect of all operating environment support
ESSENTIAL QUALIFICATIONS: A university degree in Computer Science or related discipline and a minimum of five (5) years of related experience which must include a minimum of one (1) year Citrix support experience OR a college diploma in a related discipline and a minimum of seven (7) years of related experience which must include a minimum of one (1) year Citrix support experience. Subject to the response to this competition, an equivalent combination of education training and experience may be considered, or the required years of experience may be increased.
Written and spoken competence in English is required.
Applicants must clearly demonstrate the essential qualifications to be given further consideration. Please state your language capability on your application and ensure that preferred language for assessment is clearly identified.
ASSET QUALIFICATIONS: Preference may be given to candidates who demonstrate they have training or experience in one or more of the following areas:
Experience managing and maintaining Citrix 6.5 / 7.x environments
Experience with Enterprise Operating Systems - Microsoft Windows Enterprise 7/8.1/10 & Windows Server 2008R2/2012R2/2016
Experience with Active Directory, Group Policy administration
Experience creating AD security groups and managing user access to published resources
Experience with DNS, DHCP, authentication and authorization
Experience with networking, physical and virtual servers
Experience with enterprise management and productivity suites
Experience with enterprise patch management strategies and tools
Experience with VMWare products - VM Workstation, VDI
Experience in a health care environment
Subject to the response to this competition, candidates may be required to demonstrate on their application one or more of the asset qualifications in addition to the essential qualifications in order to be given further consideration.
OPERATIONAL REQUIREMENTS: Some weekday evenings and weekend work hours may be required.
The successful candidate may be required to be on call for after-hours support.
Candidates will be required to undergo a Criminal History Clearance prior to appointment and must be willing to obtain a security clearance.
BEHAVIOURAL COMPETENCIES: The successful candidate will possess the following behavioral competencies:
Analytical Thinking/Judgment
Client Service Orientation
Effective Interactive Communication
Initiative
Teamwork and Cooperation
TECHNICAL COMPETENCIES: The successful candidate will possess the following technical competencies:
Specialized Subject Matter Expertise and Knowledge
Planning & Organizing Skills
Consulting Skills
Resumes should be in chronological order specifying education and employment in months and years including part-time and full-time employment.
Salary: $55,120- $77,012 annually - Pay Band 5 - Management and Non-Union Pay Plan
We encourage applicants to apply on-line, by email at HR-RH@snb.ca, or by mail at the following address by August 15, 2018 indicating competition number 2018-SNB-095. This competition may be used to fill future vacancies at the same level.
Service New Brunswick
Human Resources
Westmorland Place
P.O. Box 1998
Fredericton, NB E3B 5G4
Telephone: (506) 476-7572
We thank all those who apply, however, only those selected for further consideration will be contacted.
Candidates registered with the Equal Employment Opportunity Program and veterans, who demonstrate they are among the most qualified, shall be given preference at the time of appointment.
We promote a scent-reduced environment.
We are an Equal Opportunity Employer.
The New Brunswick Public Service: Improving the lives of New Brunswickers every day!