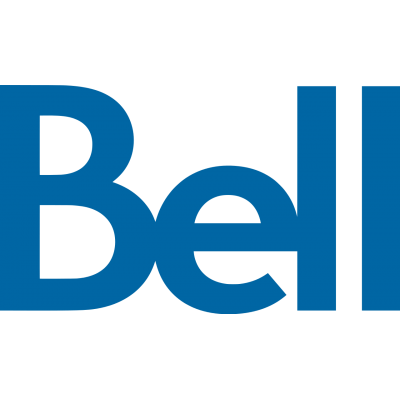 2019 Bell Business Markets Grad Program, Business Intelligence, Atlantic
Bell Aliant
in Dieppe, NB
Bell is a truly Canadian company with over 138 years of success. We are defined by the passion of our team members and their belief in our company's vast potential.
To ensure we continue to be recognized as Canada's leading communications company, we're committed to finding and developing the next generation of leaders. This means creating best-in-class career and development opportunities for our employees.
If you're passionate, driven and find yourself seeking interesting work, new challenges and continuous learning opportunities, then we want you to join our team.
Bell Business Markets provides a vast array of communications solutions for small, medium, and large organizations. These include managed data and network solutions, cloud computing, conferencing, Web, security solutions and integrated information and communications technology (ICT) services.
Big data is a big deal.
If you love coaxing treasure out of complex or unstructured data, this fast-growing, high demand career field is where you want to be. Bell's Business Intelligence team is responsible for the management and optimization of BI systems used to target marketing contact strategy, analyze customer behavior, automate business insight processes and provide insight to drive optimal business decisions.
This is a terrific opportunity for recent graduates or graduating students to help transform the organization in driving out one of the most significant strategic mandates within Bell. As part of this team, you will have opportunities to gain experience working with cutting-edge BI technologies and to initiate data-driven changes in the business. The Business Intelligence Program is your opportunity to get the job Harvard Business Review calls the sexiest of the 21st century.
Key responsibilities may include:
Work with large data volumes efficiently using SAS for the purposes of campaign list creation, reporting, forecasting, segmentation, predicting customer behavior, and other ad hoc requests. Lead the design, programming and code documentation for the BI process.
Design and introduce new processes and solutions to drive sophisticated BI processes.
Translate business requirements into efficient BI solutions.
Deliver on key projects and data strategies that directly support key business drivers.
Take part in defining the overall data integration architecture (e.g. ETL processes, Data Marts, OLAP).
Implement defined documentation and programming best practices for projects and provide a documentation framework including requirements, design, testing and deployment documents
Maintain and expand your knowledge of BI and current technology through training opportunities.
Explore new sources of information to expand insight opportunities, drive brand awareness and future marketing initiatives, and reach new demographics regarding exciting new products / services
Required Competencies:
You have a Bachelors degree, or Masters with minimal work experience, in a discipline such as:
Business analytics / business intelligence
Applied mathematics & statistics
Computer science,
Applied science / engineering,
Economics/econometrics,
Management science / operations research or related area
You are highly analytical and understand the basic principles of working with large and complex data sets
You have knowledge of or experience with data mining tools such as SAS, or SQL, and/or software development, and/or developing visualization tools.
You have advanced skills in Microsoft Excel.
You have a working knowledge of search engine optimization tools such as Google Analytics
You have the ability to leverage insights and opportunities from data and metrics to build strategies and effectively communicate recommendations.
You have the ability to work with a team towards common goals.
You are able to manage multiple projects and priorities.
You have a creative flair, an innovative mindset, and a passion for helping to drive exciting marketing campaigns
You are constantly at the forefront of the latest social media / marketing platforms
Preferred Competencies:
Data modeling experience (normalized and multidimensional).
Experience with predictive analytics to determine future customer behaviour
Experience with the design, development and maintenance of enterprise level data systems such as Oracle, Teradata, SAS, SQL Server, Microstrategy, or others.
Programming languages such as, VB.NET, C++ and Java
Experience with digital marketing, creating ad campaigns, and marketing analytics
Experience with BI and data warehouse technologies.
Bilingualism is an asset (English and French)
Additional Information:
Position Type:
Management
Job Location:
Fredericton, New Brunswick
Application Deadline:
09/30/2018 11:59pm EST
Please apply directly online to be considered for this role. Applications through email will not be accepted.
Bell is committed to fostering an inclusive, equitable, and accessible environment where all employees and customers feel valued, respected, and supported. We are dedicated to building a workforce that reflects the diversity of the communities in which we live and serve, and where every team member has the opportunity to reach their full potential.
Created: Canada , NB , Fredericton