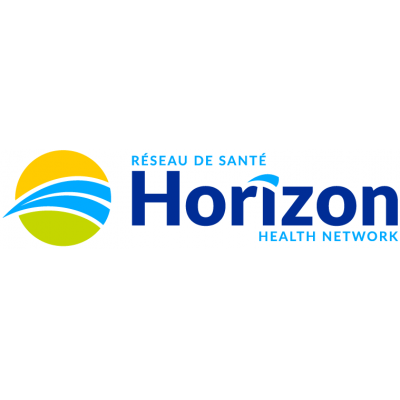 Accounts Receivable Clerk (Casual), Accounts Receivable
Horizon Health - Fredericton Zone
in Fredericton, NB
Horizon Health Network is an equal opportunity employer.
COMPETITION #: 2018-33769 External
BARGAINING UNIT: CUPE
ZONE: Fredericton
DEPARTMENT: Accounts Receivable
FACILITY: Woodbridge Centre
POSTING TYPE: Casual
JOB TITLE: Accounts Receivable Clerk
CLASSIFICATION: Accounting Clerk (1024)
LANGUAGE: English Essential with requirements to handle verbal French inquiries
HOURS OF WORK: CASUAL - Days, Subject to change due to operational requirements.
SALARY: $20.5866 to $22.1595 per hour (Subject to Employment Status may be paid at 90% of the indicated rate as per CUPE collective agreement article 6.08 a)
JOB PURPOSE:
The Accounting clerk duties are performed under supervision and may include but are not limited to, processing of bills as assigned in an efficient timely manner ensuring required information/forms are received and validated. Collection and processing of payments of the same including accepting payments from the public and performing other clerical duties related to Accounting. 
QUALIFICATIONS:
High school graduation plus an additional business or administrative support program of over six months and up to one year, which includes accounting courses, or equivalent.
One year of previous experience.
Knowledge of PC based word processing and spreadsheet programs (Word, Excel, Outlook) as demonstrated by successful completion of approved tests, at intermediate level.
Must successfully complete testing of Accounting Knowledge (65%)
Ability to attend work on a regular basis.
Ability to perform the duties of the position.
Good work record.
Written and spoken competence in English and spoken competence in French required. 
PERFORMANCE REQUIREMENTS
Ability to perform accurate data entry
Ability to make daily, routine competent decisions, showing initiative in problem solving, while performing tasks with minimal supervision.
High regard for confidentiality
Good previous attendance record
WORKING CONDITIONS AND PHYSICAL DEMANDS 
Ability to work efficiently under conditions with frequent interruptions and pressure of meeting deadlines.
Able to work well with others in a team environment
Tact and diplomacy.
Able to physically do the job.
KEY ACTIVITIES
Receives, records and issues receipts for payments.
Balances/reconciles funds and prepares daily bank deposits. 
Adds charges on accounts from prior day's admissions. 
Prepares invoices and statements and checks for accuracy before sending.
Ages accounts receivables, investigates and resolves unpaid balances with collection calls and follow-up. 
Responds to inquiries such as billing questions from patients and/or families. 
Balances journal, closes batches.
Compiles reports and statistics. 
Maintains dictionaries where required. 
Receives, sorts and sends mail. 
Performs general office duties such as photocopying, faxing, filing. 
Shows others how to perform tasks or duties as part of the departmental orientation. 
Maintains a clean and safe work area.
On occasion may be required to work at the Dr. Chalmers Hospital
Applications for this position must be submitted on-line by August 5, 2018.
NOTE: There will be no further postings for this position should there be no fully qualified applicants. If you wish to be considered for this position and have most of the qualifications as posted and the registration or licensure where required, you are encouraged to apply at this time.
Please quote Competition # 2018-33769-External. Horizon Health Network appreciates expressed interest, however, only candidates considered for an interview will be contacted. Human Resources Department, Horizon Health Network.