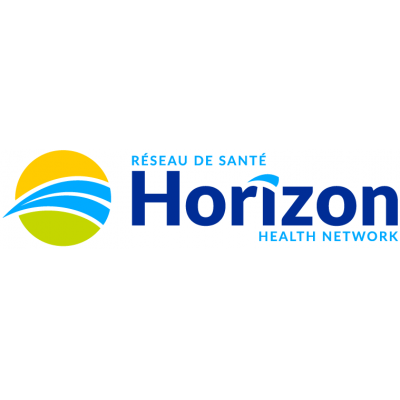 Cook (Permanent Part Time), Permanent Part Time
Horizon Health - Moncton Zone
in Moncton, NB
Horizon Health Network is an equal opportunity employer.
COMPETITION #: 2018-33748 External 
BARGAINING UNIT: CUPE
ZONE: Moncton
DEPARTMENT: Sackville Food Service
FACILITY: Sackville Memorial Hospital
POSTING TYPE: Permanent Part Time
JOB TITLE: Cook
CLASSIFICATION: Cook (2004)
LANGUAGE: English Essential
HOURS OF WORK: Days, Evenings, FTE: 0.7, Subject to change due to operational requirements
SALARY: $23.1388 to $24.9071 per hour
JOB PURPOSE:
The Cook is responsible for overseeing and participating in food production for patient and non-patient food services.
QUALIFICATIONS:
High school graduation. 
Must have a provincial Certificate of Qualification as a licensed cook issued under the Apprenticeship and Occupational Certification Act. 
Must have three years of experience in large quantity cooking and baking.
Must be physically able to work steadily at assigned duties.
Standing and walking for a majority of the work schedule. Requires full use of upper and lower limbs. 
Must be able to work with arms raised above shoulder level as well as be able to work at tasks requiring bending. 
Capable of heavy lifting up to 25 kg.
Ability to attend work on a regular basis.
Ability to perform the duties of the position.
Good work record.
Written and spoken competence in English required
KEY RESPONSIBILITIES:
The Cook is responsible for:
Preparing, cooking, baking and assembling foods for meals
Providing guidance and direction during food preparation
Preparing special menu and therapeutic diet items
Maintaining inventories by ordering, receiving and stocking food and supplies
Preparing time sheets, production reports and work schedules
Monitoring and recording food and equipment temperatures and rotating foods and supplies
Cleaning and sanitizing tools, equipment, kitchen and serving area and ensuring sanitary conditions are maintained
Ensuring compliance with health and safety regulations and food handling standards 
COMPETENCIES:
Competencies identified by Horizon Health Network: 
Attention to Detail
Communication
Flexibility
Patient/Client Focus
Planning and Prioritizing Work
Problem Solving
Results Orientation
Stress Management 
Applications for this position must be submitted on-line by August 5, 2018.
NOTE: There will be no further postings for this position should there be no fully qualified applicants. If you wish to be considered for this position and have most of the qualifications as posted and the registration or licensure where required, you are encouraged to apply at this time 
Please quote Competition # 2018-33748-External. Horizon Health Network appreciates expressed interest, however, only candidates considered for an interview will be contacted. Human Resources Department, Horizon Health Network.