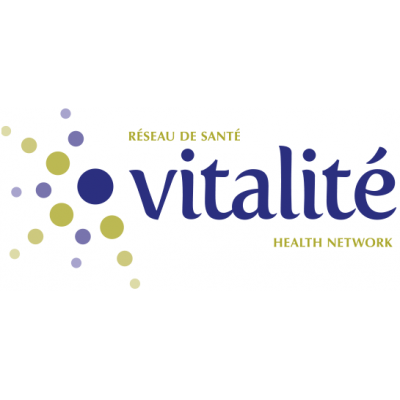 Registered Nurse Class A (RNCA) - Integrated Stroke Strategy Coordinator
Vitalité - Zone 1 - Beauséjour
in Moncton, NB
Note: Applicants must attach a resume to their application.
BARGAINING UNIT : NBNU
ZONE : Zone 1 - Beauséjour
FACILITY : Dr-Georges-L.-Dumont University Hospital Centre
DEPARTMENT : Float Team
CLASSIFICATION : Registered Nurse Class A (RNCA) - Integrated Stroke Strategy Coordinator
STATUS : Temporary part-time (approximately 1 yar)
FTE : 1.0
ANTICIPATED START DATE : As soon as possible
JOB SUMMARY :
The successful candidate will be under the direction of Professional Services. Overall, they will be responsible for coordinating the implementation of the recommendations resulting from the New Brunswick Integrated Stroke Strategy across Vitalité Health Network and Zone 1B. Their duties will namely consist in: ensuring the coordinated implementation of the national and provincial stroke strategies across Vitalité Health Network and Zone 1B; working jointly with the New Brunswick Integrated Stroke Strategy Advisory Committee; working jointly with Vitalité Health Network's Integrated Stroke Strategy Steering Committee; working jointly with the teams in place in the various zones while ensuring that the various action plans are implemented in an integrated, effective and efficient manner; ensuring the implementation of the telestroke project; monitoring the implementation of activities through performance indicators; ensuring the link between the various teams and the senior management team.
REQUIREMENTS :
Member of Nurses Association of New Brunswick (NANB)
BLS (basic life support) certificate and maintenance of certificate
Experience in health care
Practical computer skills
Proven ability to organize and manage assigned workload
Proven ability to fulfill their role in a changing work environment
Proven teaching, communication, and interpersonal skills
Ability to work independently and as a team member
Physical ability to perform assigned duties
Good previous work history (performance and attendance)
Adherence to professional ethics principles, to the Network management philosophy and organizational values
Compliance with the rules of confidentiality established by the Vitalité Health Network
Written and spoken competence in French and spoken competence in English are required.
The above requirements may be verified through oral, written or practical tests during the selection process.
Should there be no fully qualified applicants, this position will not necessarily be reposted. If you wish to be considered for this position and meet most of the requirements, you are encouraged to apply at this time.
The employer reserves the right to shorten or extend temporary assignments for operational reasons.
We thank all applicants. However, only those selected for an interview will be contacted.
Vitalité Health Network is a smoke-free environment