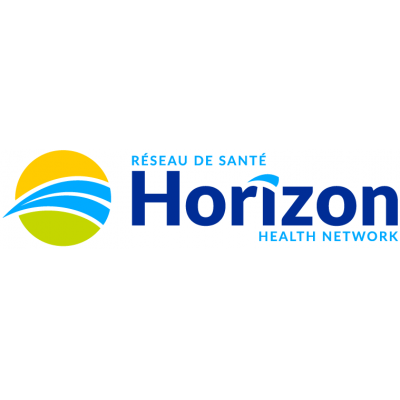 Patient Safety Consultant (Temporary Full Time), Patient Safety Services
Horizon Health - Moncton Zone
in Moncton, NB
Horizon Health Network is an equal opportunity employer.
COMPETITION #: 2018-33704 External
BARGAINING UNIT: Non-Bargaining
ZONE: Moncton
DEPARTMENT: Patient Safety Services
FACILITY: The Moncton Hospital
POSTING TYPE: Temporary Full Time
JOB TITLE: Patient Safety Consultant
CLASSIFICATION: Non Bargaining
LANGUAGE: English Essential
HOURS OF WORK: Day, TEMP: August 27, 2018 to March 6, 2020, Subject to change due to operational requirements
SALARY: $28.27 to $39.49 per hour (Pay Band 5)
JOB PURPOSE:
Position Summary:
In collaboration with members of Patient Safety Services, the area Patient Safety Consultant is responsible for developing, managing and evaluating patient safety plans. This position is a member of the Quality and Patient Safety Team.
The Patient Safety Consultant is responsible for supporting the development and implementation of patient safety plans; monitoring outcomes and evaluating the effectiveness of patient safety initiatives and programs; leading or collaborating with stakeholders in process reviews or system improvement initiatives; providing education, support and advice related to patient safety; participating in patient safety research activities; and participating in the development of policies and procedures related to patient safety.
QUALIFICATIONS:
Bachelor's degree in a health affiliated discipline and an advanced degree or training in a related field.
A minimum of 5 years related experience in a health care field.
Demonstrated abilities in measuring and analyzing outcome, process and system indicators for performance improvement.
Demonstrated experience in patient safety analysis.
Familiarity with policies, standards and regulations regarding patient safety in a healthcare system. 
Knowledge of human factors engineering as it relates to healthcare settings.
Demonstrated ability to apply quality improvement and risk management principles in a healthcare system.
Basic competency in using MS Office suites (MS Word, Excel, Access, Power Point) as demonstrated by testing.
(Equivalent combination of training and experience may be considered)
Competencies:
Extensive leadership (integrity, dependability, honesty, initiative, tact and high ethical standards) and management skills (analytical skills, problem solving abilities, judgment and multitask), with strong interpersonal and written/verbal communication skills.
Ability to work independently, build interdisciplinary teams and develop networks.
Facilitation and presentation skills.
Proficient in English, written and spoken.
Special Requirements:
Successful candidate must actively pursue continuing education in this field on an annual basis.
Must be able to travel throughout Horizon as required to carry out the responsibilities of the position.
Other Essential Requirements/Qualifications
Good prior work record and demonstrated ability to attend work on a regular basis
Demonstrated adherence to all privacy legislation and corporation policies to ensure all confidential patient, business, financial and employee information is accessed on a need to know basis only (for required job duties) and is disclosed only to those authorized to receive it
**A Resume (C.V.) is required as part of the application**
KEY RESPONSIBILITIES:
Duties and/or Responsibilities:
Undertakes collaborative development, implementation and amendment of a patient safety plan to improve the culture of safety and patient care across Horizon. 
Identifies, interprets and uses data to measure the outcomes and effectiveness of patient safety initiatives and programs and makes recommendations for improvements.
Leads at least one process or system improvement annually using prospective analysis tools (e.g., Healthcare FMEA), in keeping with Accreditation Canada standards.
Works in collaboration with Quality, Risk, Infection Prevention & Control, Employee Health and other stakeholders in patient safety issues within Horizon as required.
Initiates and leads educational activities to promote understanding and implementation of patient safety competencies and practices within Horizon.
Facilitates Region-wide discussion on patient safety, disseminates success stories, best practices, and lessons learned from near misses and adverse events.
Collaborates with stakeholders to ensure effective education and information is available to patients and the public to facilitate their role in regards to safety.
Collaborates with stakeholders and leads safety efforts to improve system wide processes across Horizon.
Participates in patient safety research activities when appropriate.
Collaborates in the development of policy and procedures effecting patient safety within
Applications for this position must be submitted on-line by August 22, 2018.
NOTE: There will be no further postings for this position should there be no fully qualified applicants. If you wish to be considered for this position and have most of the qualifications as posted and the registration or licensure where required, you are encouraged to apply at this time 
Please quote Competition # 2018-33704-External. Horizon Health Network appreciates expressed interest, however, only candidates considered for an interview will be contacted. Human Resources Department, Horizon Health Network.