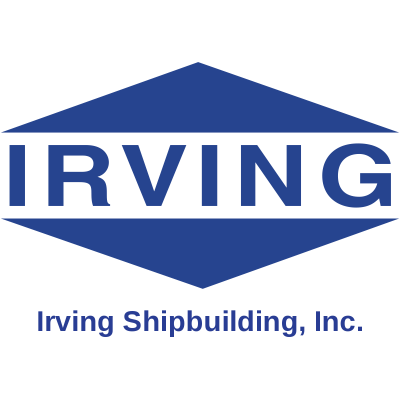 Combat Management Systems - Systems Integration Engineer
Irving Shipbuilding
in Multiple Locations
Halifax City, NS
|
Halifax Regional Municipality, NS
|
Halifax, NS
CMS SYSTEMS INTEGRATION ENGINEER
Irving Shipbuilding Inc., located at 3099 Barrington Street Halifax NS B3K 5M7, is part of the J.D. Irving Group of companies and is in the business of building quality ships and repairing vessels. The company's primary site is Halifax Shipyard, with three other locations in the Maritime Provinces. Irving Shipbuilding is currently working on a number of significant projects for the Department of National Defence.

This position will be responsible for providing technical and engineering expertise in support of the design, integration, installation, test and evaluation of the Combat Management System (CMS) aboard the CSC ship class. This will include, but is not limited to the following activities:
Combat Management System - Computing Infrastructure

Tactical Display Systems

Tactical Data Links and Multi-Link system.
The selected candidate will work as an integral member of the CMS team coordinating the development of the CMS integration products in the CMS/CSS Integrated Product Team (IPT) in partnership with the Combat Systems Integrator and be a Point of Contact (POC) within the ISI CSC team, for all CMS, Tactical Data Link and Multi-Link Integration activities.
Responsibilities:

Develop plans, procedures and processes as required in support of all CMS, Tactical Data Links and Multi-Link system integration related program requirements;
Participate in the CMS/CSS IPT and the Interface Control IPT's to ensure that a fully compliant CSC CMS, Tactical Data Link and Multi-Link solution is provided in accordance with sound engineering practice;
Provide engineering oversight and guidance during requirements definition, design, integration, test activities to ensure that fully compliant and certified solutions are provided in accordance with sound engineering practice;
Act as a subject matter expert and provide technical expertise to support the development and compliance of all aspects of the CMS, tactical data links, and multi-link system design, function, integration, and test to ensure optimal system solutions;
Support the coordination of scheduling, planning and conduct of integration activities in support of related program milestones;
Provide expertise in the development and / or review of design and production products to support the integration, installation and test of CMS, Tactical Data Link and Multi-Link systems into the platform;
Provide accurate status reports on assigned activities to the CMS Team Lead and CS management team;
Provide support in evaluating engineering change proposals presented by the subcontractor to ensure performance, cost, schedule and Canadian Content impacts or risks to integration activities are understood and recorded;
Establish and maintain a strong working relationships with internal (Shipyard Production, CSC Program personnel) and external stakeholders (subcontractors and Canadian government representatives);
Support a culture of teamwork, enthusiasm and proactive behavior within the Combat Systems team and be a role model for professional behavior.
Qualifications & Experience:
Engineering degree (Electrical / Electronic preferred). Be a Professional Engineer or have eligibility for this qualification.
A minimum of five years' experience in the following fields:

Engineering on large and complex defence engineering projects
Coordination with multiple complex organizations
Extensive knowledge on the design, integration, installation and test of Combat Management Systems, tactical data link and multi-link Systems
Knowledge of complex systems integration
Excellent written and oral communication skills
Understanding of Combat System Architecture

All successful applicants must meet requirements for Canadian Controlled Goods Program (CGP), Canadian Government Security clearance, and U.S. International Traffic in Arms Regulations (ITAR).
What We Offer:
Irving Shipbuilding is proud to offer a competitive salary commensurate with the experience of the Candidate and benefits package including but not limited to medical, dental and vision.


We thank all applicants for their interest, but only those selected for an interview will be contacted.
To Apply for this Career Opportunity:
Please apply online by _____.
To learn more about our products and services, click here .
Please be advised that some positions have been designated as 'Safety Sensitive' where the employee holding the position has a heightened responsibility for his/her own safety or the safety of others due to the nature of the job. If this is the case, you will be informed in the interview process

Irving Shipbuilding Inc. is committed to the principle of equal opportunity in its employment practices and to providing an environment free from discrimination and harassment for all employees.
We do not accept unsolicited resumes from search firms or employment agencies, and we are not responsible for any fees related to unsolicited resumes.