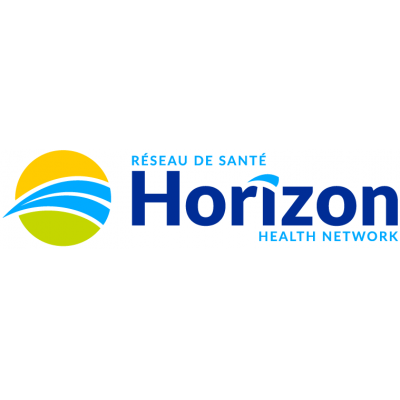 LPN (Permanent Full Time), PHFR Sexual Health- Gibson Health Centre
Horizon Health - Fredericton Zone
in Fredericton, NB
Horizon Health Network is an equal opportunity employer.
COMPETITION #: 2018-33869 External
BARGAINING UNIT: CUPE
ZONE: Fredericton
DEPARTMENT: PHFR Sexual Health- Gibson Health Centre
FACILITY: Gibson Health Clinic
POSTING TYPE: Permanent Full Time
JOB TITLE: LPN
CLASSIFICATION: Licensed Practical Nurse (3014)
LANGUAGE: English Essential with requirements to handle verbal French inquiries
HOURS OF WORK: Day; M-F 815-415pm and Evenings 12-8pm, Subject to change due to operational requirements
SALARY: $23.1388 to $24.9071 per hour
JOB PURPOSE:
The LPN provides Primary Health Care services, Illness/Injury Prevention, Chronic Disease Management, and Community Development services, using a population health approach in an interdisciplinary team of health providers. The service model is based on the principles of primary health care with the primary goal of supporting Providers and the Nurse in the provision of care to scheduled and same day patients. Performs other duties as assigned.
REPORTING RELATIONSHIP: 
This position reports to the RN2 of the Gibson Health Clinic for daily duties such as work allocation as workload fluctuates and for client consultation. The position reports to the Program Manager of Gibson Health Clinic for days off and other human resource related matters. 
QUALIFICATIONS:
Active registration with the Licensed Practical Nursing Association of New Brunswick (NBLNPA).
Current certificate in basic cardiopulmonary life support certification (BCLS), or demonstrated ability to perform CPR according to BCLS standards.
Demonstrated teaching, communication, interpersonal and team building skills. 
Demonstrated knowledge and skills in providing direct patient care to people throughout the life span, in all stages of health and complexities of illness, from unpredictable situations and chronic illness to health promotion.
Demonstrated knowledge and skills in planning, implementing and evaluating client/community, health education and promotion.
Demonstrated assessment skills and ability to function independently with minimal supervision in a team environment.
Working in a small team with busy Providers requires strong organization skills, attention to detail and a superior client centred approach
Physically able to perform assigned duties.
Ability to attend work on a regular basis.
Ability to perform the duties of the position.
Good work record.
Written and spoken competence in English and spoken competence in French required.
KEY RESPONSIBILITIES:
DIRECT PATIENT CARE:
Uses a collaborative approach with the providers and peers to ensure patients are greeted and roomed appropriately according to their needs (See Appendix).
Assists with patient care through ongoing educational initiatives- Smoking Cessation; Breastfeeding; Immunizations for Adults (travel, update in keeping with NB Immunization Guidelines, pneumovax etc)
Ankle Brachial Index- assist RN if needed per policies and procedures, opportunity for cross training on quieter days in the future 
Contributes to the professional and the organizational vision as it pertains to clinical practice and patient care.- towards full scope of practice 
Wound Care- dress simple wounds; suture removals
Assist provider with splints and slings and in minor procedures or oxygen supply up to 3 litres/month.
Administers certain medications- as per physician order, immunizations, or standing orders (to be discussed). 
Performs basic life saving techniques- BCLS, First Aid, (ASSIST-to be discussed- Mental Health training) - and sexual health information etc... 
Transfers patient to and from chairs with mobility issues (eg. Provide a hand with fragile patients, guide and use electronic bed)
++ BP Clinics- morning or afternoon a month will be discussed once internal clinic processes are finalized and consistently applied.
INDIRECT PATIENT CARE:
Stock exam rooms for providers- at least daily; end of day at a minimum; exchange booties and pillow cases as needed or weekly at minimum
Ensure the stockroom area and 2 carts organized and neat
Ensure the nursing assessment area is orderly and tidy (opportunity to reorganize pamphlets in exam rooms?- discussion point- see Appendix)
Order housekeeping/janitorial, laundry and general supplies (paper towels, rolls; specimen jars etc)
Collects, processes and correctly labels specimens such as swabs, urine; for packaging. Ensure the specimens are picked up by the courier or taxi for processing at the DECH (discussion point- providers place order in the inbox asap and then complete note afterwards)
Performs and records glucose monitoring; quality controls on glucose meters daily- typically completed by the first LPN on duty; QC also on the Point of Care equipment. 
Maintains a safe environment for the patient.
Provides support and direction to families and significant others.
Maintains clinical competence.
COMMUNICATION:
Promotes positive relationships with patients, families and communities. Works collaboratively with members of the interdisciplinary team.
Effectively deploys human relation skills including conflict resolution and team building skills.
Assists with identifying, planning and implementing health promotion programs based on determined need, in collaboration with individuals, groups and other health care professionals.
Interacts with the interdisciplinary team members and participates in patient conferences to meet patient needs.
Communicates clinical/administrative concerns to appropriate manager/administrative personnel.
EDUCATION:
Demonstrates commitment to collaborative practice and professional development.
Attends in-services and continuing education programs for self-development and participates in formal educational programs.
Maintains annual certifications in skills/programs as required
Shares expertise with peers and others
Provides patient focused education.
Assists in orientation of new staff and the education/orientation of nursing students.
Attends in-services and continuing education programs for self-development and participates in formal educational programs as requested. 
Assumes responsibility for clinical competence and chooses educational programs to re-certify required skills based on nursing standards and regional policies and procedures.
Shares expertise with peers and other members of the interdisciplinary team.
QUALITY MANAGEMENT:
Participates in quality management activities including documentation of incidents, cost-effective use of equipment and supplies, and others as specific to the area.
Acts in accordance with ethical and legal standards.
Participates in peer evaluation and performance management activities.
Applications for this position must be submitted on-line by July 25, 2018
NOTE: There will be no further postings for this position should there be no fully qualified applicants. If you wish to be considered for this position and have most of the qualifications as posted and the registration or licensure where required, you are encouraged to apply at this time
Please quote Competition # 2018-33869-External. Horizon Health Network appreciates expressed interest, however, only candidates considered for an interview will be contacted. Human Resources Department, Horizon Health Network.