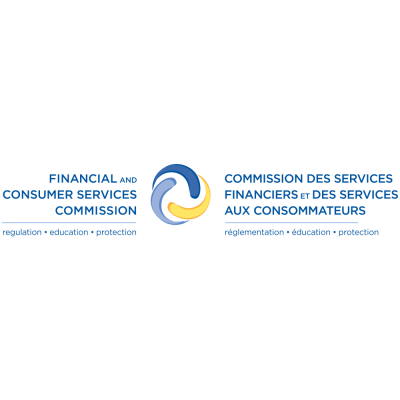 Director, Enforcement
Financial and Consumer Services Commission (FCNB) / Commission des services financiers et des services aux consommateurs
in Saint John, NB
The Financial and Consumer Services Commission (FCNB) is the regulator for insurance, consumer affairs, credit unions, co-operatives, loans and trust companies, pensions and securities. We are a source of information for consumers to promote understanding of financial decisions and how to be an informed consumer. The FCNB is an independent crown corporation funded by the regulatory fees paid by industry.
We offer opportunities for dedicated professionals to play a vital role in carrying out our mandate.
Director, Enforcement - Saint John office
We are seeking an experienced professional to take on a leadership role in our Enforcement Division. As the Director of Enforcement you will be responsible for directing and coordinating the activities of the Enforcement Division through the overall management of case assessment, market surveillance, investigation and litigation processes to ensure compliance with the numerous Acts that the Commission regulates.
The Director is responsible for the administration of the Division staff and Division activities. This position is located in our Saint John office and reports directly to the Chief Executive Officer of the Commission.
As the ideal candidate, you have a passion for social justice and a deeply held commitment to fairness and inclusion. You have strong relationship-building skills, can identify and leverage partnerships, and work collaboratively to support the achievement of goals. You bring progressive experience in a management role and a track record of developing teams and supporting their success. You are driven by the potential to make change in your community and want to inspire others to do the same. Bilingualism would be an asset in this leadership role.
As Director, you will also provide recommendations on policy matters involving the enforcement of provincial consumer legislation as well as policy recommendations regarding responses to federal proposals for amendments to existing legislation or new federal legislation. You will also assist the Commission in identifying the need for legislation to govern emerging business activities that impact on consumers and the need for legislative reform to the existing regulatory regime. You will also represent the Commission on national and international committees relating to enforcement of consumer protection legislation. You will maintain and build relationships with other regulators and law enforcement agencies.
This is a supervisory role that involves the daily management of the enforcement team and includes setting priorities, managing resources and performance management of the Division in accordance with the objectives of the Commission.
Your qualifications include:
A law degree - LLB or JD - and membership in the New Brunswick Law Society;
10+ years related (preferably practical) experience in regulatory, administrative law and/or the civil or criminal courts;
A comprehensive knowledge of administrative and constitutional law principles, the law of evidence, and the applicable case law in each of these areas;
Solid working knowledge of regulatory matters and administrative hearing process;
Demonstrated ability to lead teams;
Excellent analytical, time and file management skills;
Excellent interpersonal skills;
Comfort with computer technology;
A desire to be innovative.
The Financial and Consumer Services Commission offers a competitive salary and benefit package as well as excellent opportunities for personal growth and challenge. If you are interested in being a key part of this team, please forward your résumé and covering letter by 20 August 2018:
Financial and Consumer Services Commission
ATTN: Human Resources Officer
Email: Information@fcnb.ca
For more information about this position please visit our website at www.fcnb.ca or call the Human Resources Officer at (506) 643-7858.